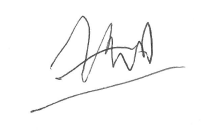 Our ref: PAD 00  76  
14 August 2018  
Dunedin City Council 
Box 5045 Moray Place 
Dunedin 9058  
Attention Owen Graham  
Dear Owen 
 
REVOCATION OF PART EMERSON STREET RECREATION RESERVE  

I refer to your request of 19 July to revoke the reservation over apart of the  
Emerson Street Recreation Reserve.   
I confirm my verbal advice that approval has been given to this request under 
section 24 Reserves Act 1977.  
Council should now arrange to have the land surveyed in order to Gazette the 
revocation. As discussed Council can undertake the Gazettal actions. Please 
provide a copy of the Gazette notice in due course for our records.  
An invoice for our costs will follow.    
Regards 
Ken Stewart 
Statutory Land Management Advisor 
 
 
 
 
 
Department of Conservation  
Te Papa Atawhai 

Planning and Permissions  
Ōtepoti/Dunedin Office  
Box 5244 Dunedin 9058   |   165 Princes St Dunedin 9016 
www.doc.govt.nz     
[email address] 
   Office: 03 4770677    Direct dial: 03 4746942  
---
---