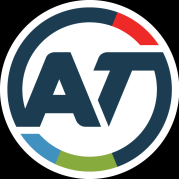 6 Henderson Valley Road, Henderson, Auckland 0612 
Private Bag 92250, Auckland 1142, New Zealand 
Ph
 09 355 3553   
Fax
 09 355 3550 
14 March 2017 
Hemant  
[FYI request #5228 email] 
Dear Hemant 
Local Government Official Information and Meetings Act 1987 (LGOIMA) 
CAS-369568-T8Y9Q3 
Thank you for contacting Auckland Transport on 18 January 2017 requesting the following information:  
'I would like to request rail patronage data, specifically daily totals of boarding's and alighting's at each 
station.' 
Following contact from AT, you refined your request to the following on the 14 February 2017: 
'Each month's HOP data by station showing HOP tag-on, HOP tag-off and paper ticket sales. 
Also, I'm wondering how you generate the monthly data without the daily data. I would of expected that 
as  all  tickets  are  purchases  via  the  HOP  system  for  the  time  period  requested,  it  would  be  a  matter  of 
selecting daily rather than monthly when exporting the data?' 
Please find attached a spreadsheet detailing the monthly patronage rail stations in Auckland as requested. 
We can confirm that patronage data is produced on a daily basis, however it is not reported at the level requested. 
Due to the large volume of data, and for planning and reporting purposes data is consolidated to align with our 
reporting cycles.  It would take a substantial amount of time to analysis and produce a report detailing data on a 
daily basis for each rail station.  
We  trust  the  information  has  addressed  the  matters  raised  however,  should  you  believe  that  we  have  not 
responded appropriately to your request, you have the right in accordance with section 27(3) of the LGOIMA to 
make a complaint to the Office of the Ombudsman to seek an investigation and review in regard to this matter. 
www.aucklandtransport.govt.nz 
---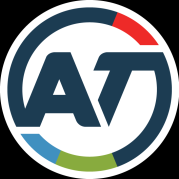 If  you have  any further queries please contact  Auckland Transport on  09 355 3553 quoting Official Information 
request number CAS-369568-T8Y9Q3.  
Yours sincerely 
Brendon Main  
Group Manager AT Metro Operations 
www.aucklandtransport.govt.nz 
---