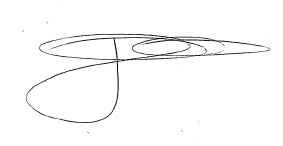 6 Henderson Valley Road, Henderson, Auckland 0612 
Private Bag 92250, Auckland 1142, New Zealand 
Ph
 09 355 3553   
Fax
 09 355 3550 
7 July 2016 
Sarah O'Grady 
[FYI request #4115 email] 
Dear Sarah 
 Local Government Official Information and Meetings Act 1987          
CAS-329008-Z6F3Z8 
Thank you for your email dated 7 June 2016, requesting information about infringement notice 
3033498844. 
Please see 
attached 
all information from your file regarding this infringement notice. Please note that 
staff names have been redacted under section 7(2)(a) of the LGOIMA as withholding the information 
is necessary to protect the privacy of natural persons. 
We apologise for any confusion  regarding this infringement notice, it appears that Baycorp had 
received payment before the matter was referred to the Ministry of Justice but due to an 
administration error it had not been receipted. 
There is no outstanding fee with Auckland Transport, Baycorp or the Ministry of Justice with regards 
to infringement notice 3033498844. 
We trust the above information has addressed your request however should you believe that we have 
not dealt with your request appropriately, you have the right in accordance with section 27(3) of the 
LGOIMA to make a complaint to the Office of the Ombudsman and seek an investigation and review 
in regard to this matter. 
If you have any further queries, please contact Auckland Transport on 09 355 3553 quoting Official 
Information request number CAS-329008-Z6F3Z8. 
Again, please accept our apologies for the errors that occurred during this process.   
Yours sincerely   
John Strawbridge 
Manager, Parking Services 
aucklandtransport.govt.nz 
---


Enclosures: 
1.  Copy of email from Sarah O'Grady to Auckland Transport of 12 November 2015
2.  Confimation  of purchase from NZ Transport Agency Online Services for renewal of motor 
vehicle licence of 11 November 2015
3.  Copy of parking receipt of 11 November 2015
4.  Copy of infringement review letter from Auckland Transport to Sarah O'Grady of 19 
November 2015.
5.  Infringement details from internal database (2 pages including photos)
6.  Copy of reminder notice from Auckland Transport to Sarah O'Grady.
7.  Copy of letter for application to dispute fine filed at court from Ministry of Justice to Auckland 
Transport of 12 May 2016
8.  Copy of Sarah O'Grady application to dispute that a fine has been filed in court (5 pages)
9.  Copy of email from Parking Legal Escalations at AT to Ministry of Justice
10.  Copy of application from AT to Ministry of Justice to withdraw reminder notice.
11.  Screenshot of AT internal system notes.
---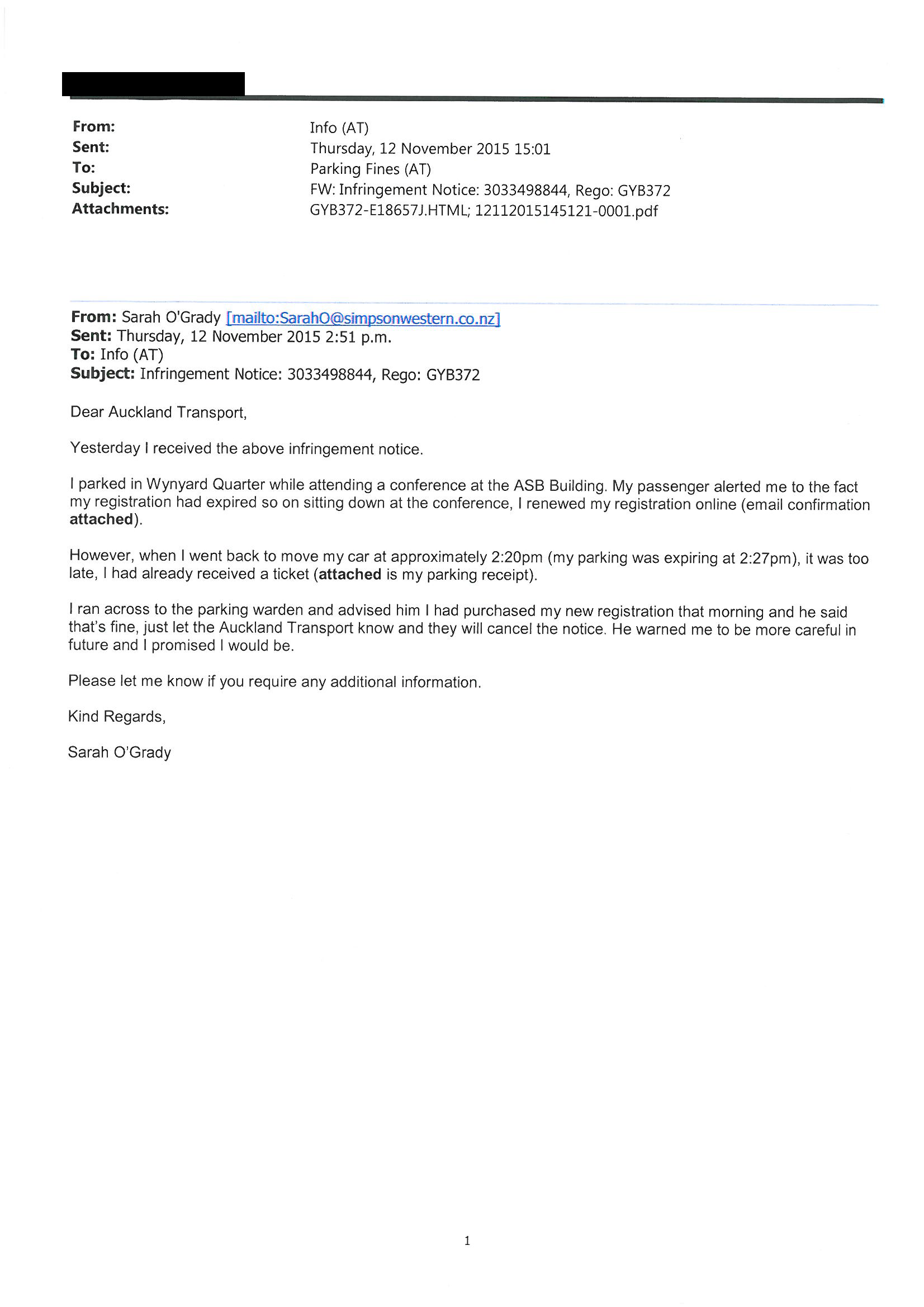 ---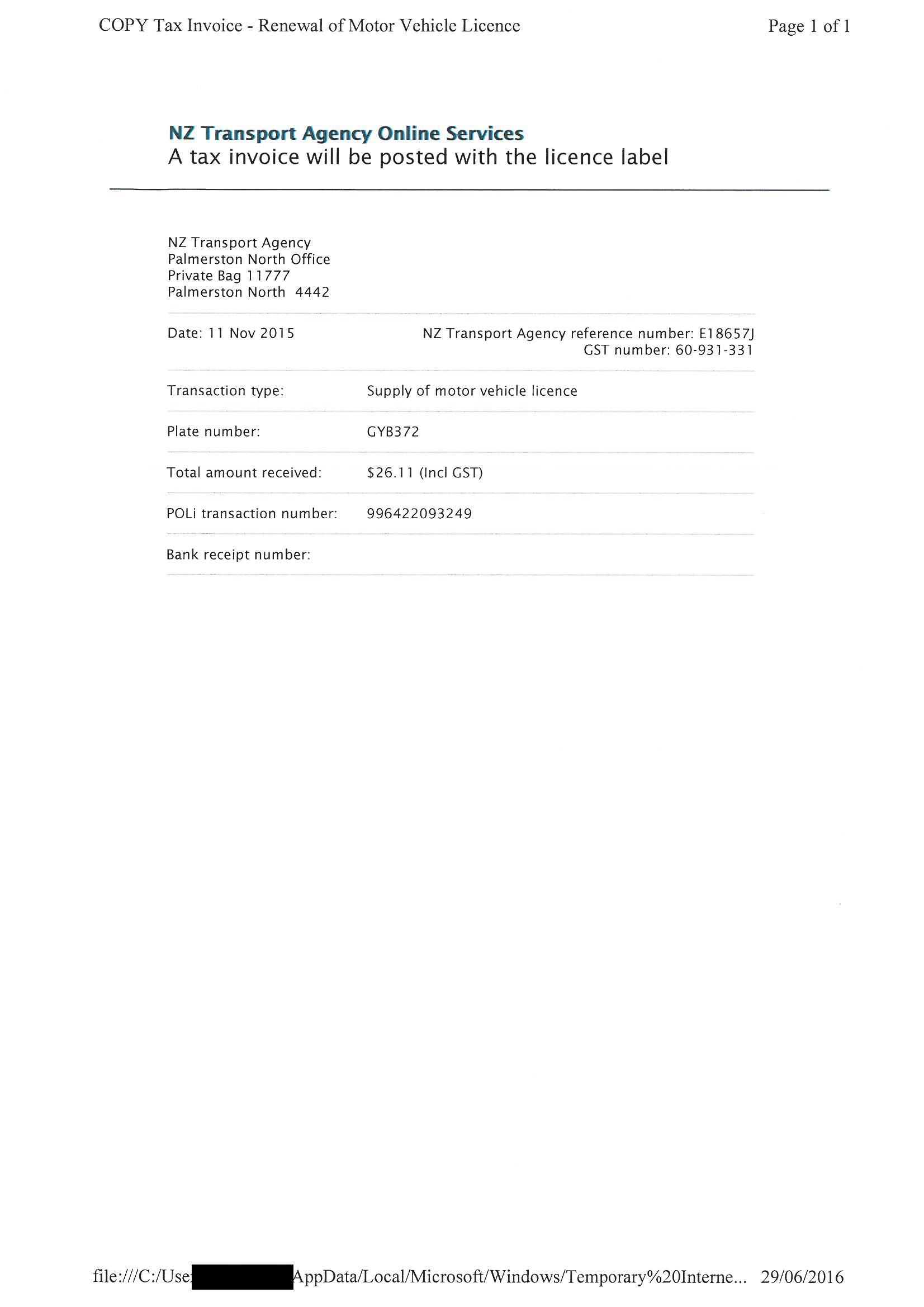 ---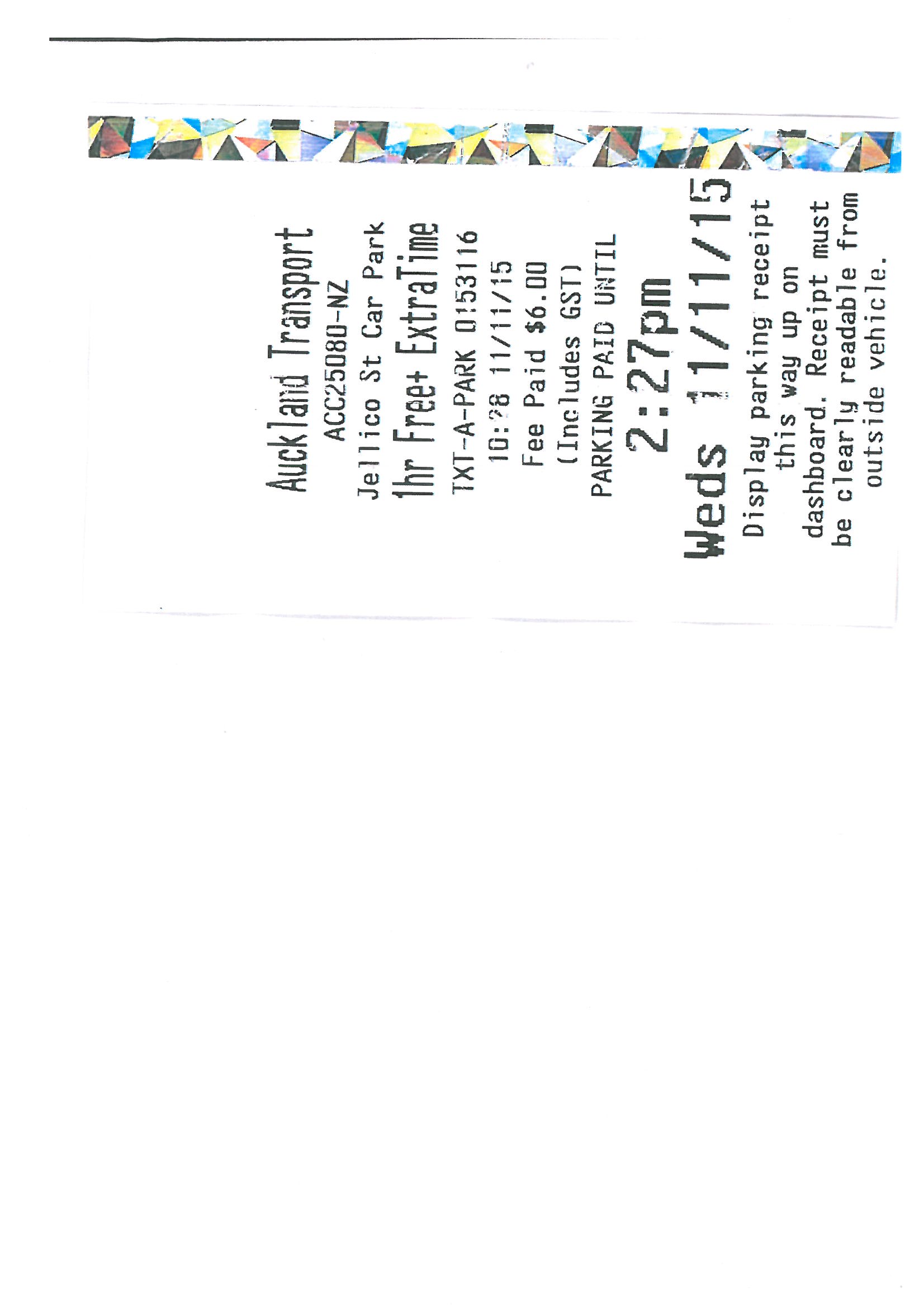 ---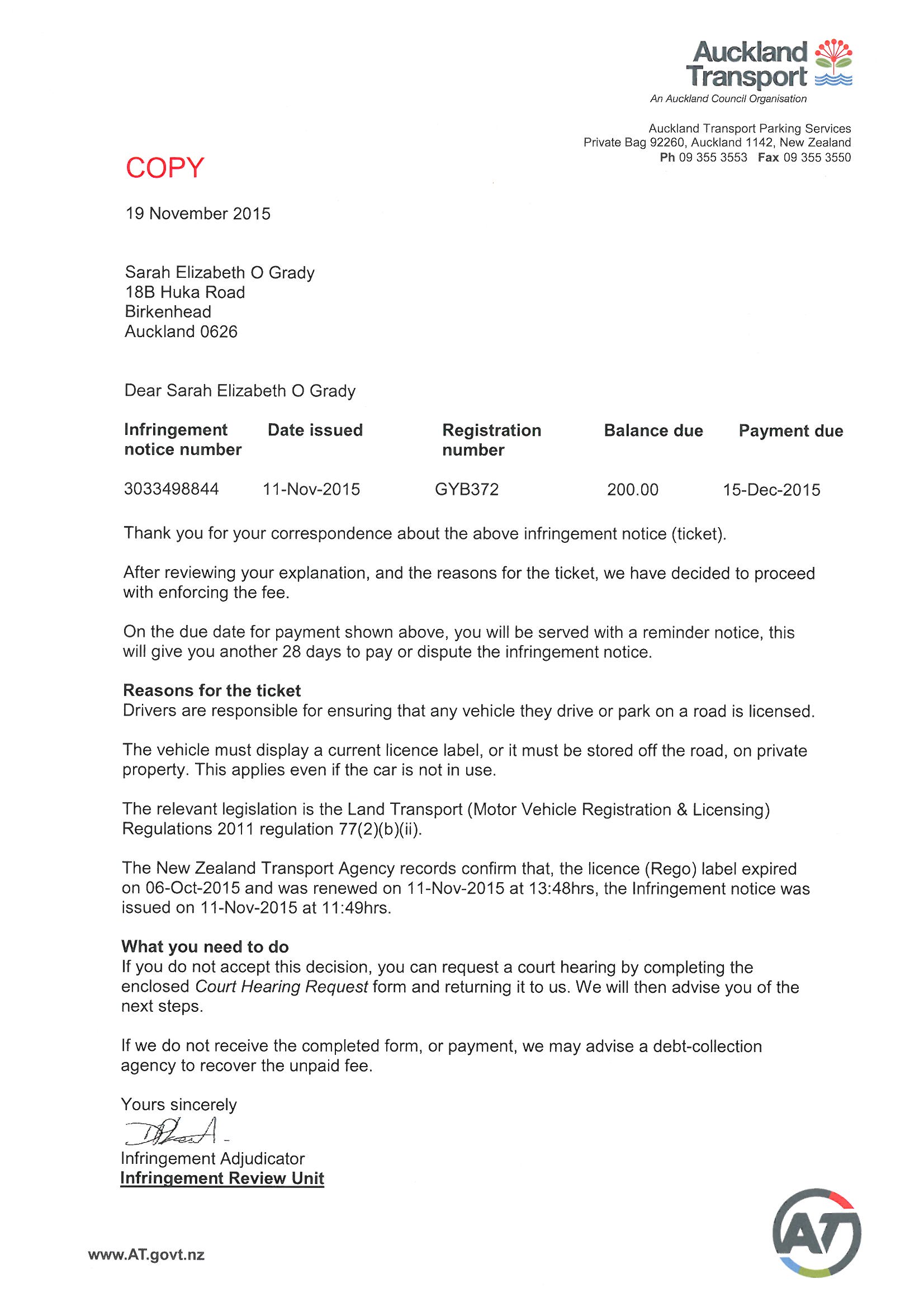 ---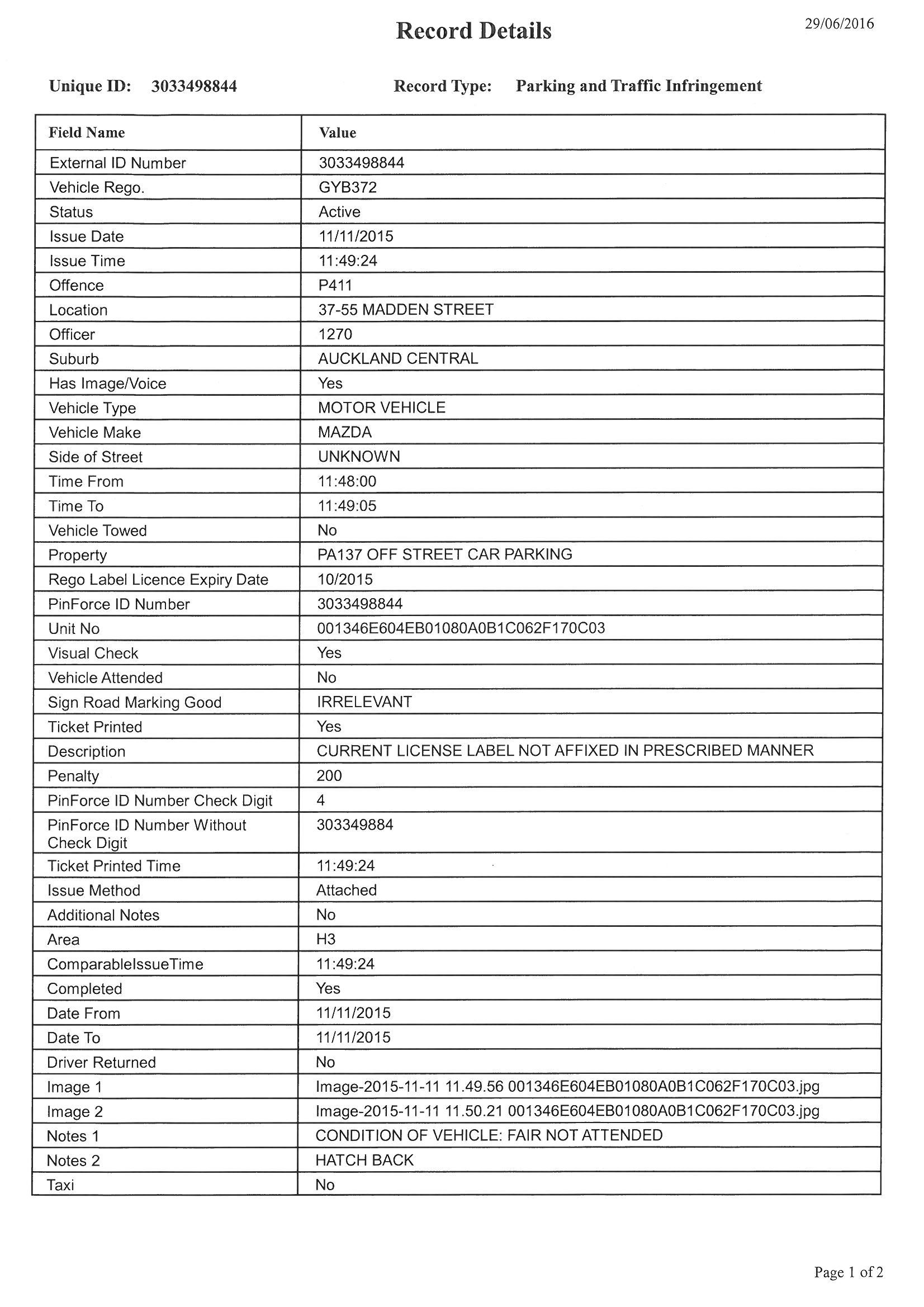 ---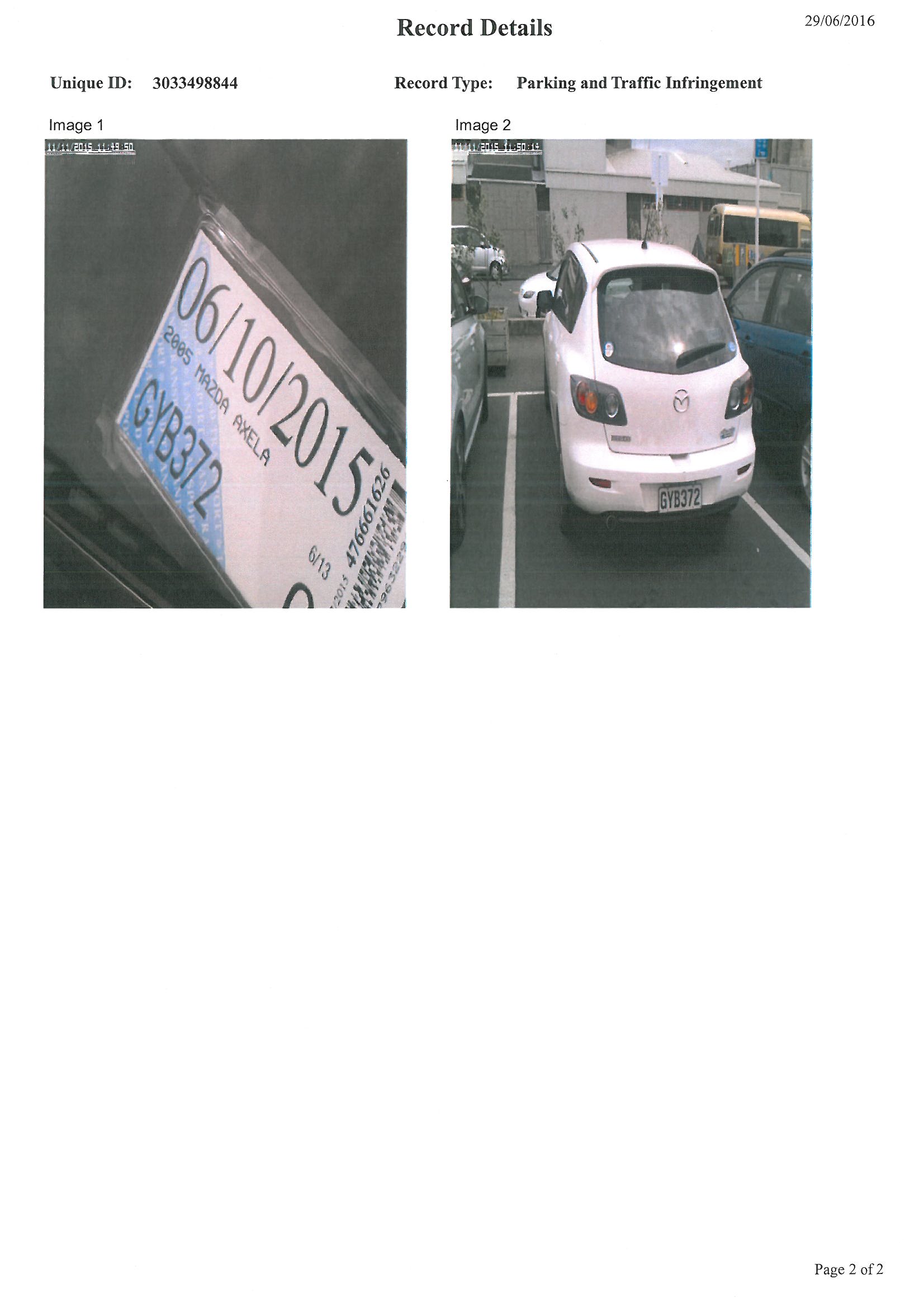 ---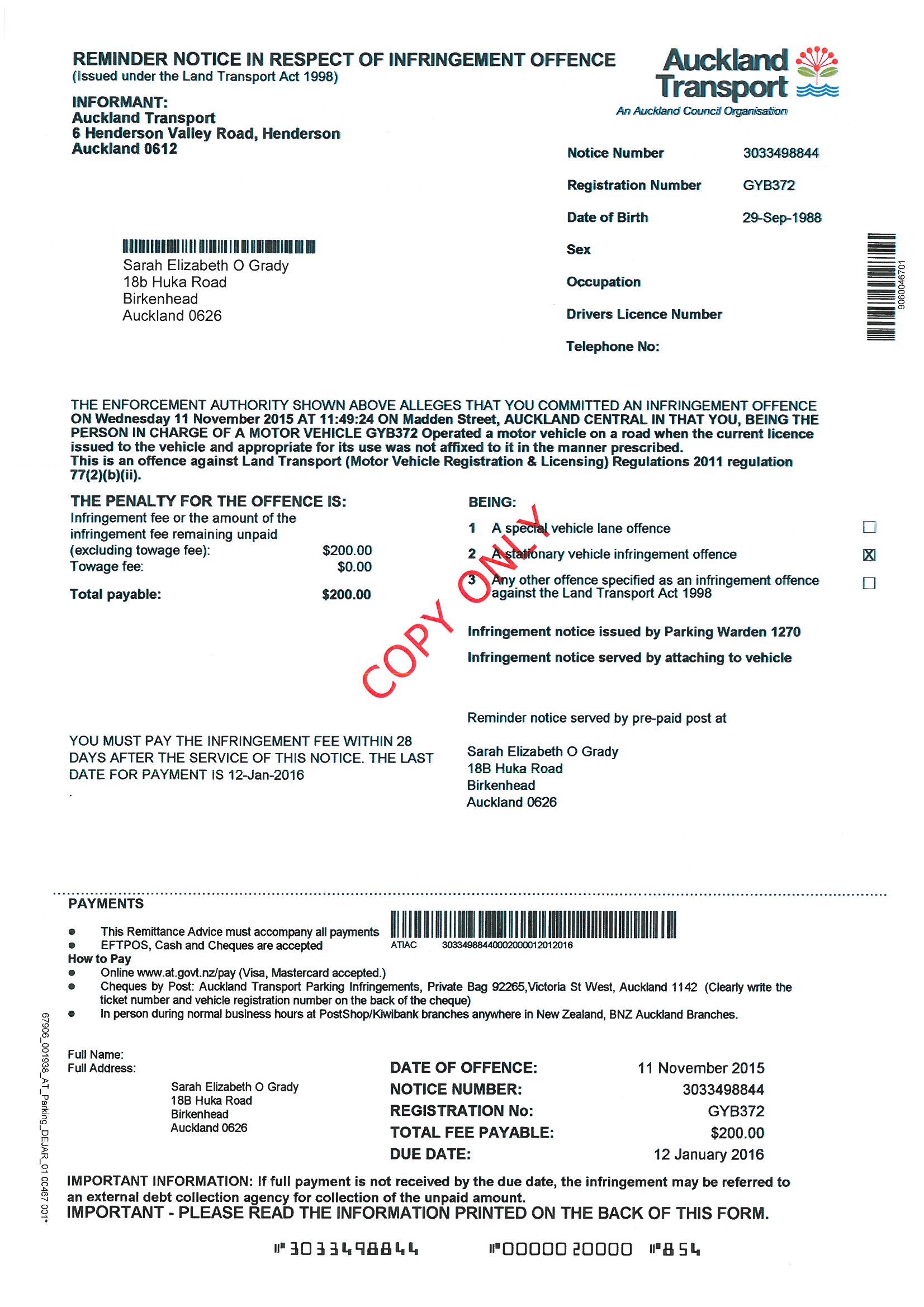 ---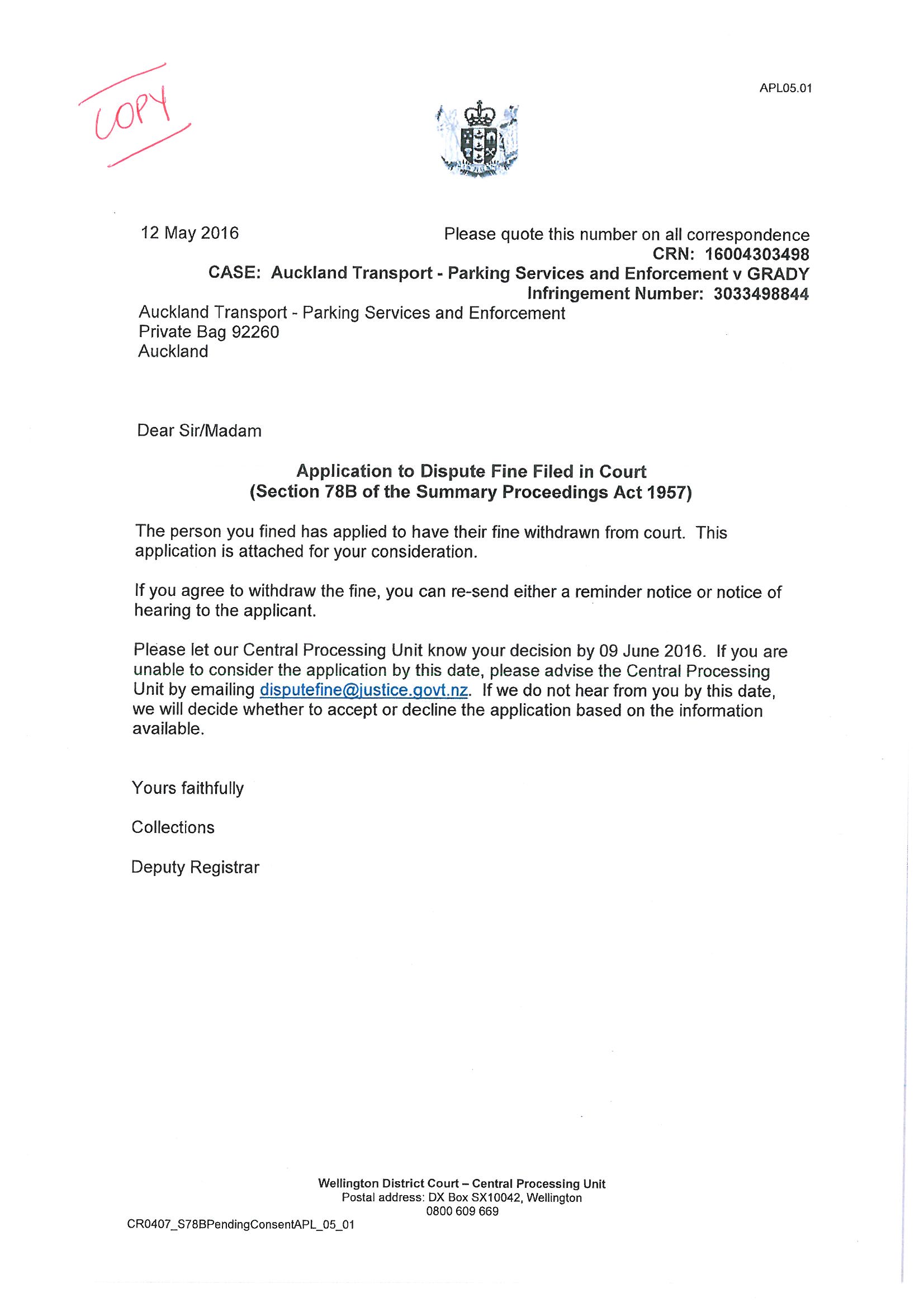 ---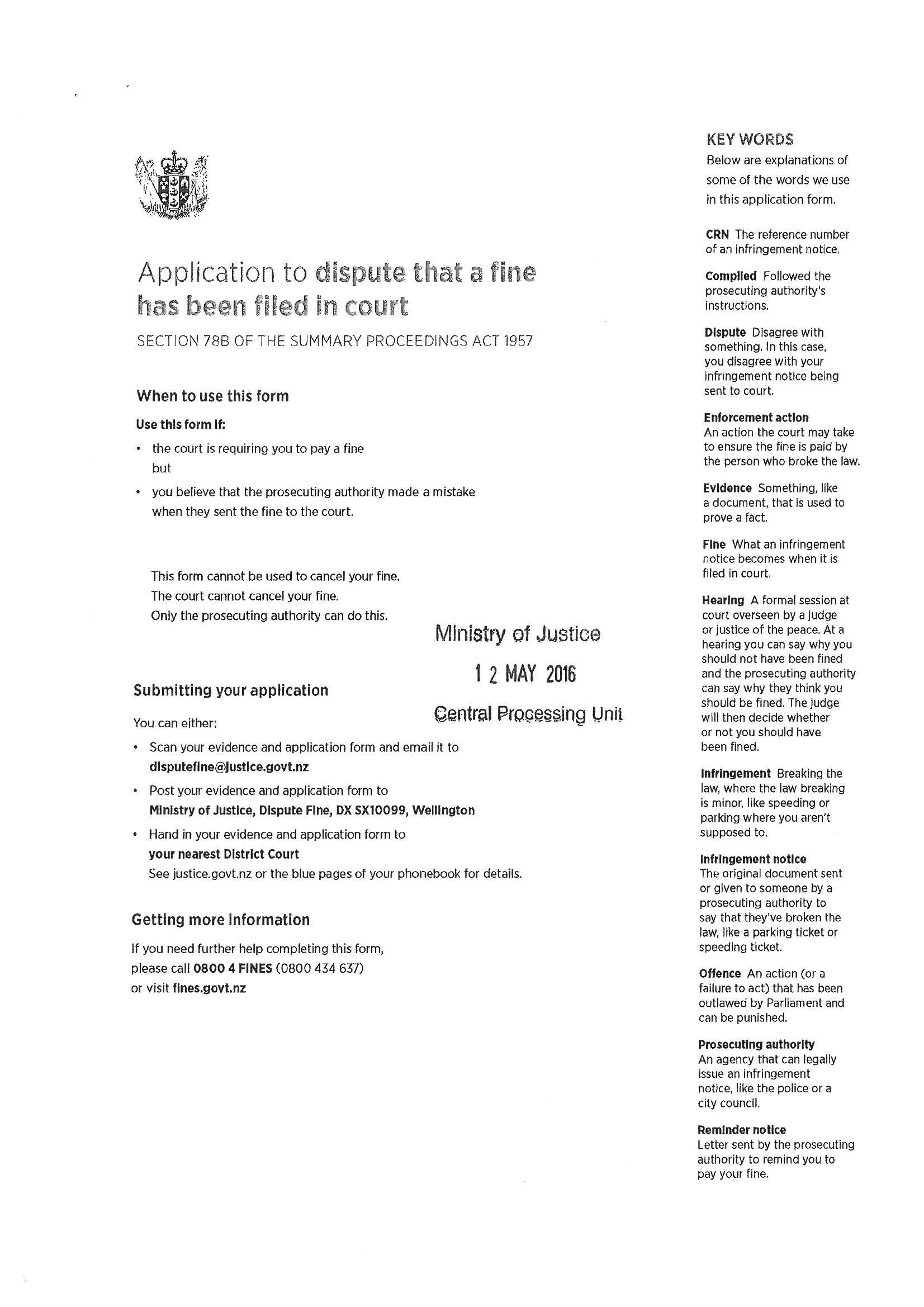 ---
---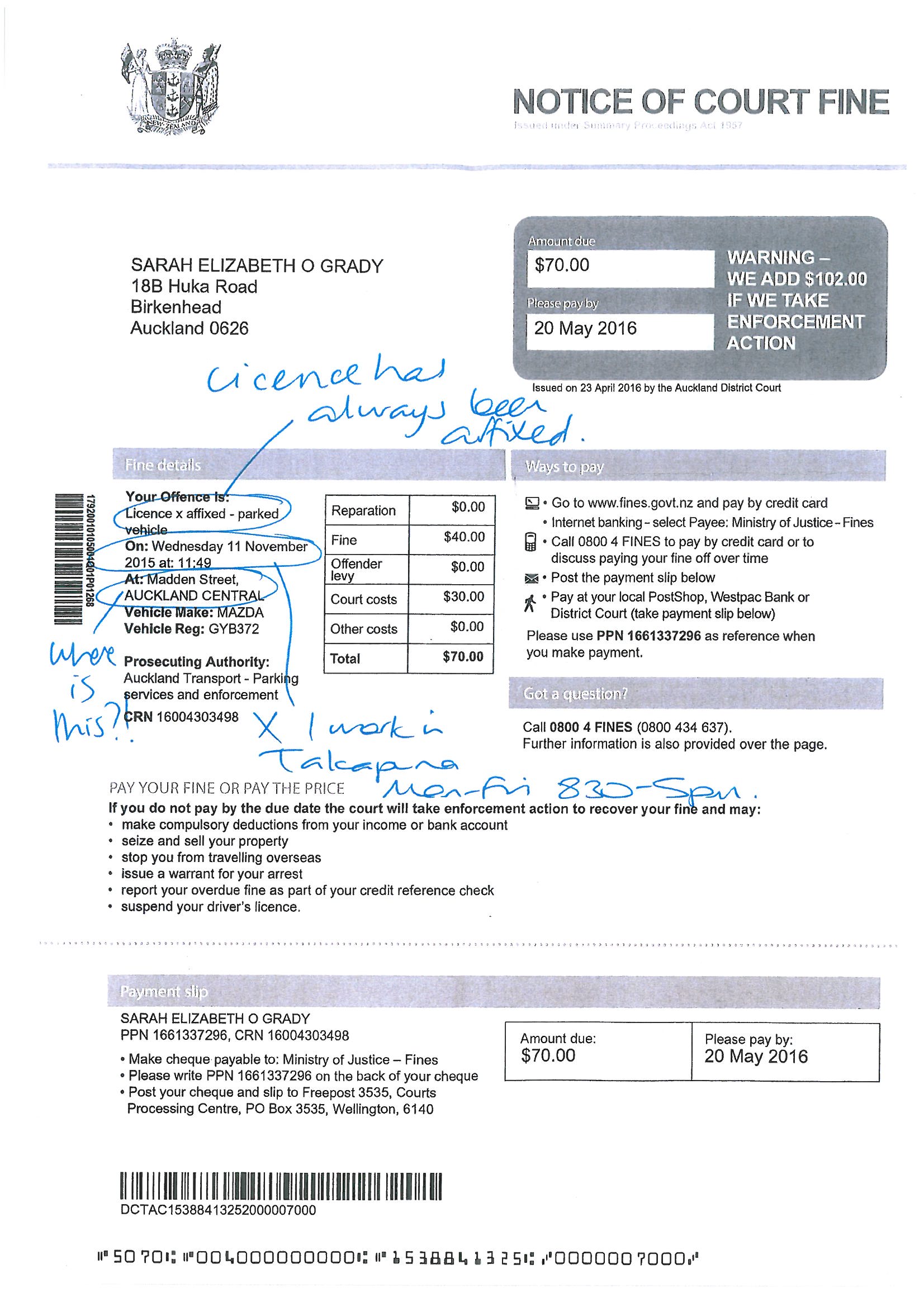 ---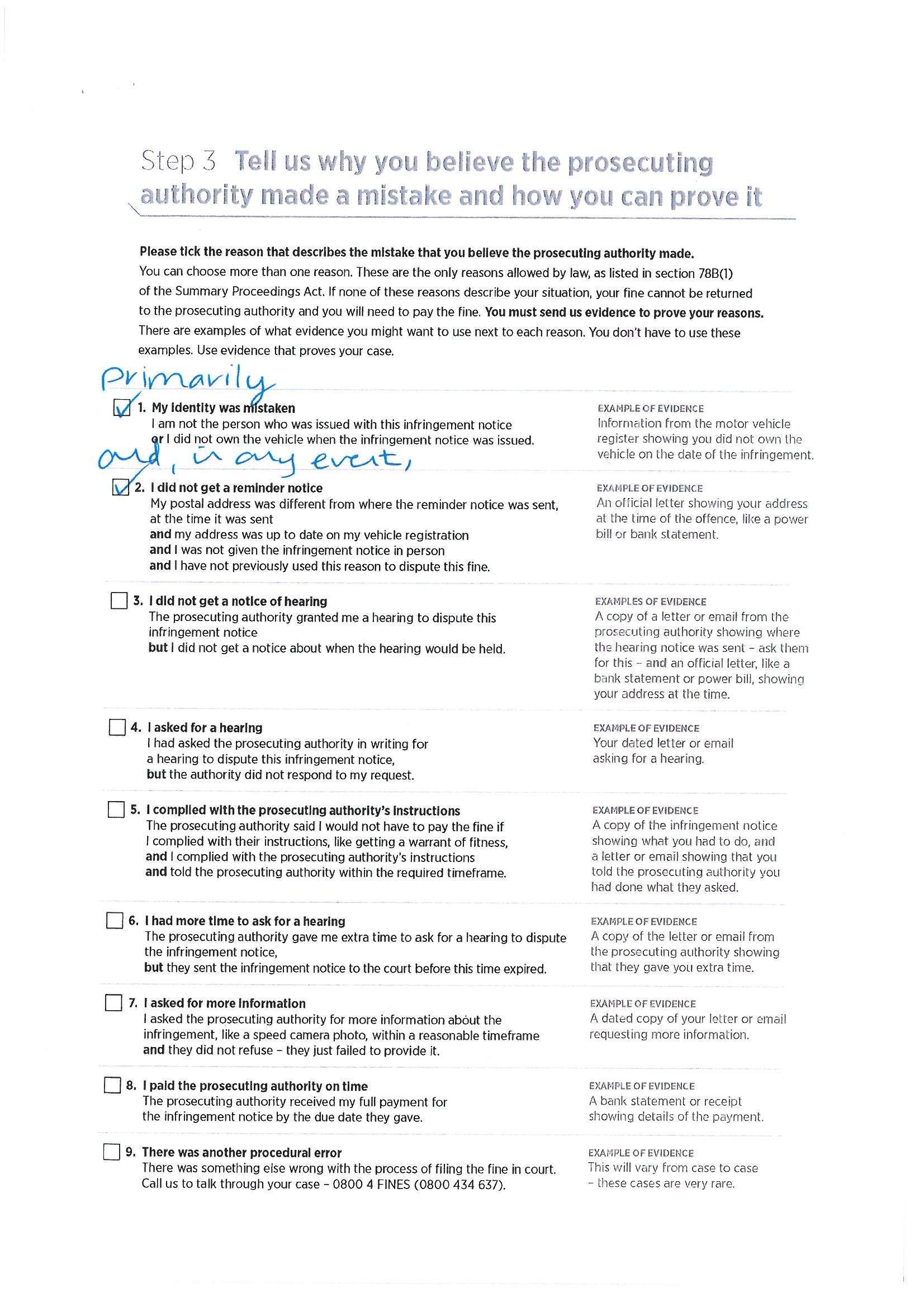 ---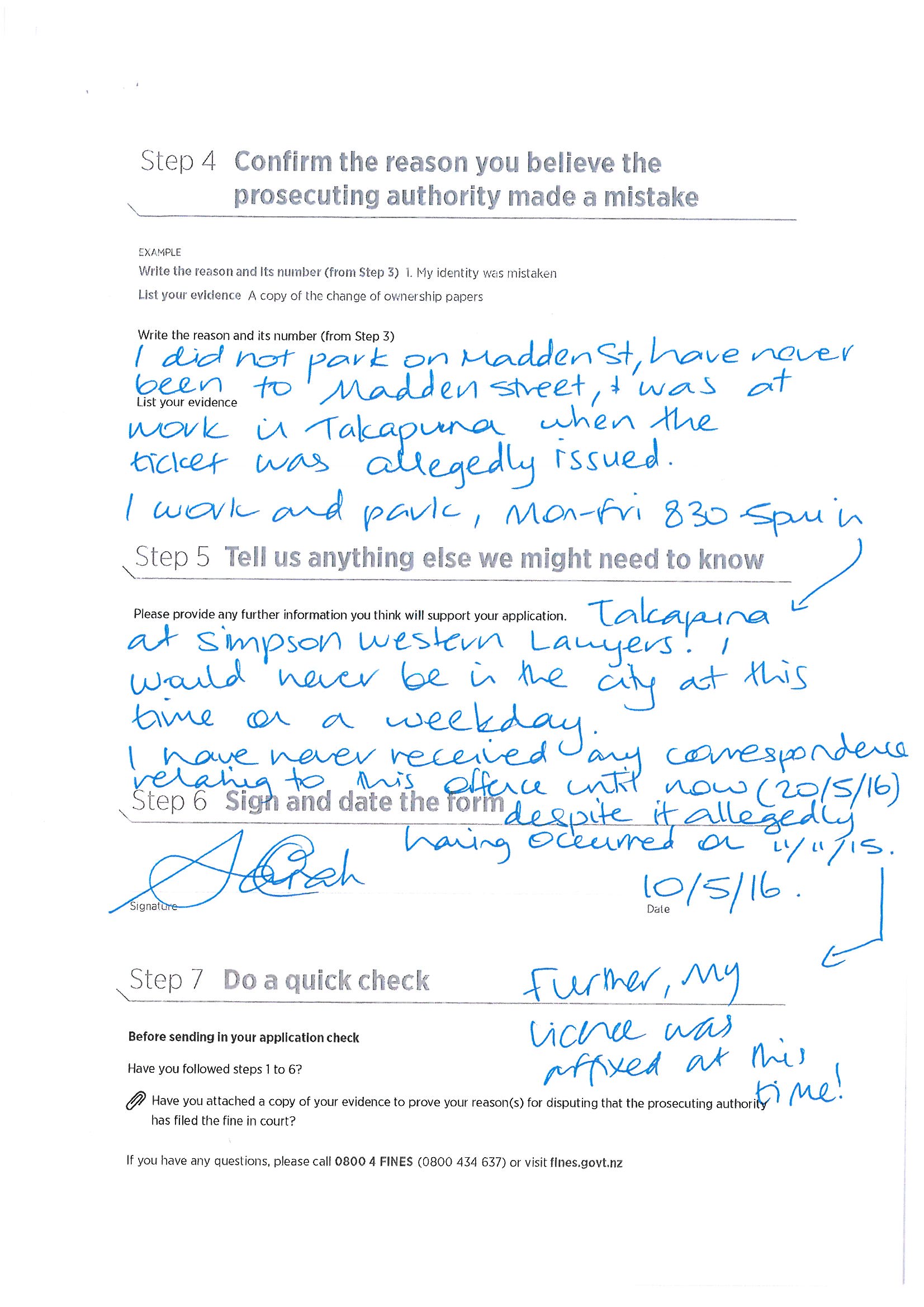 ---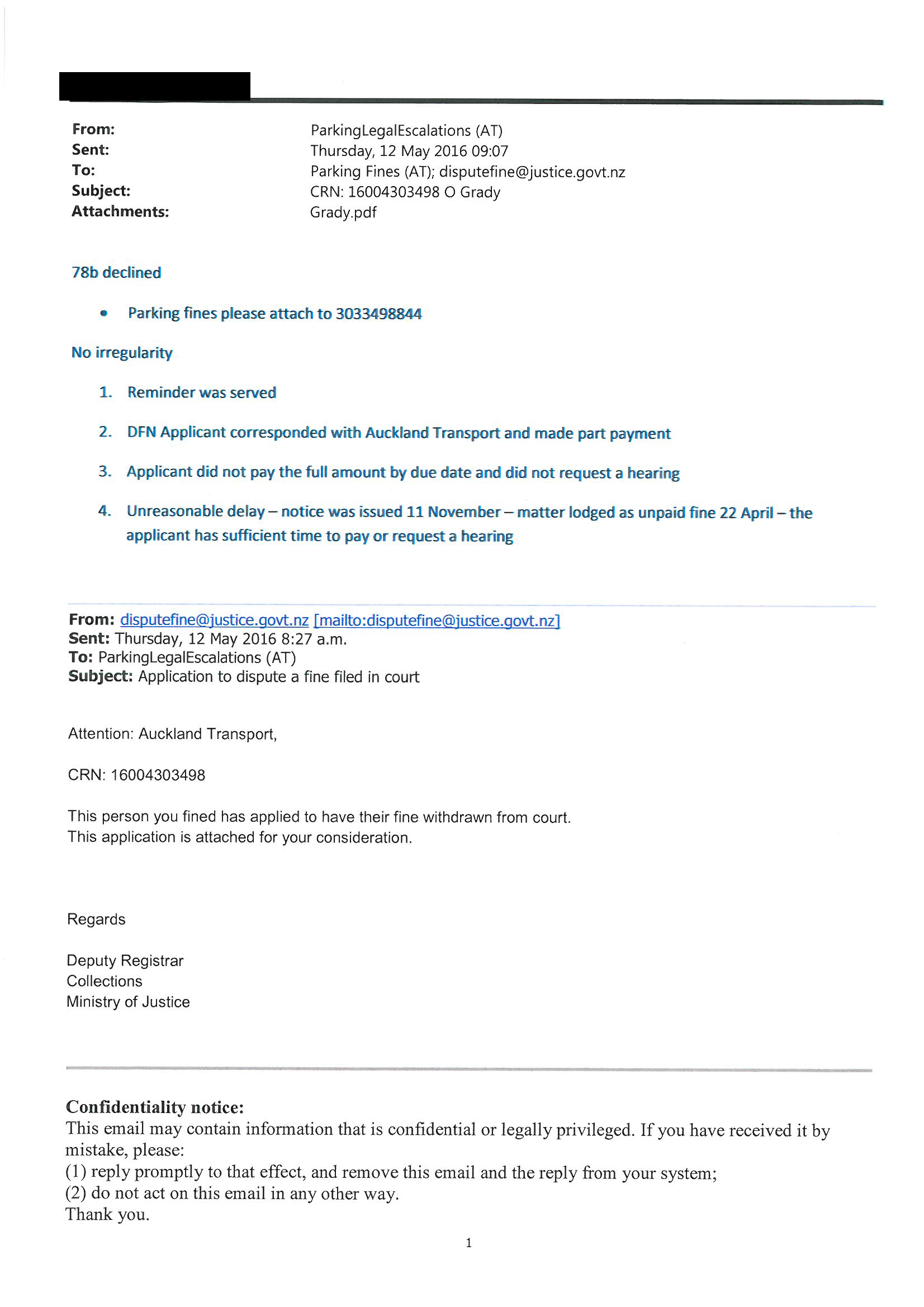 ---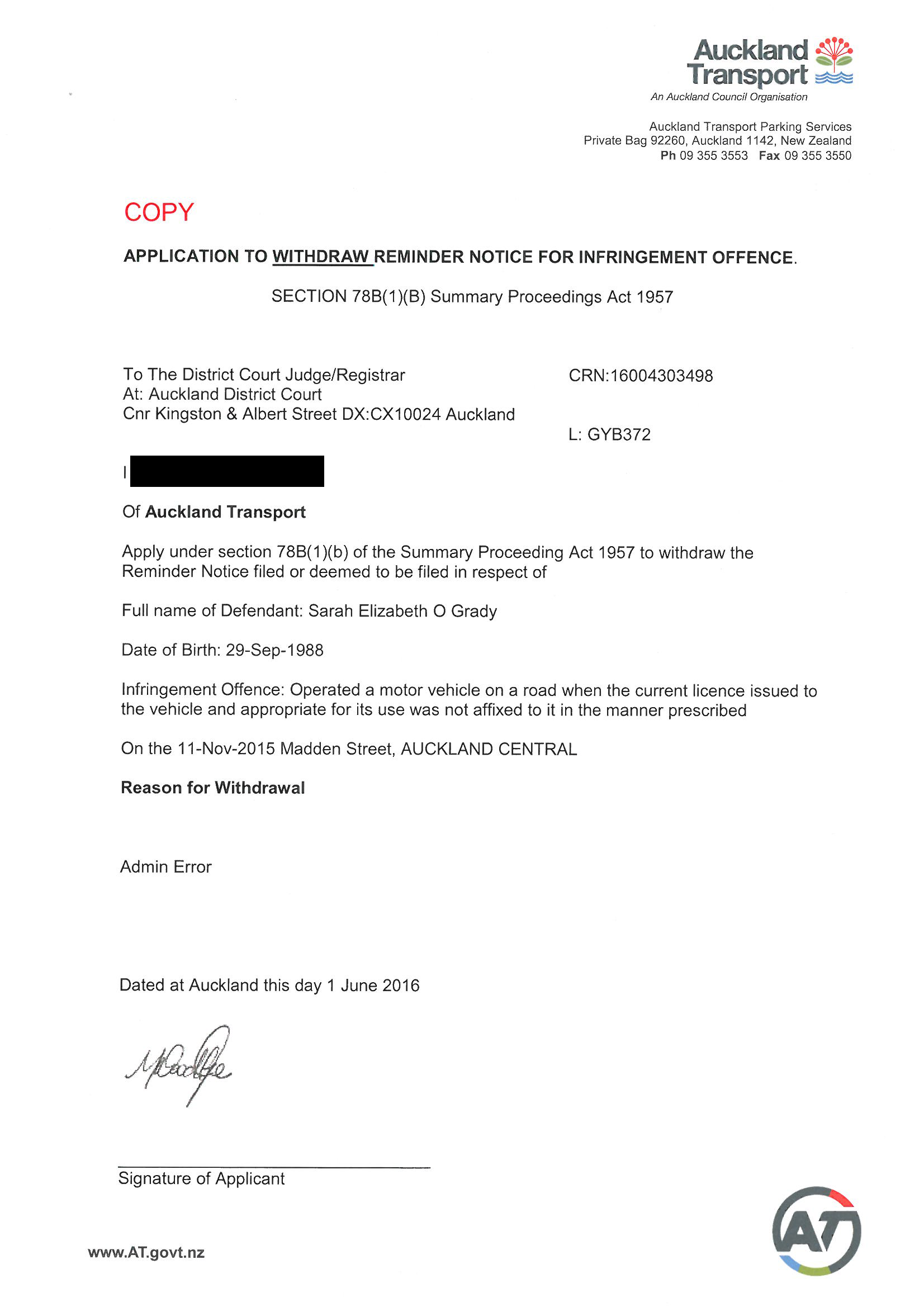 ---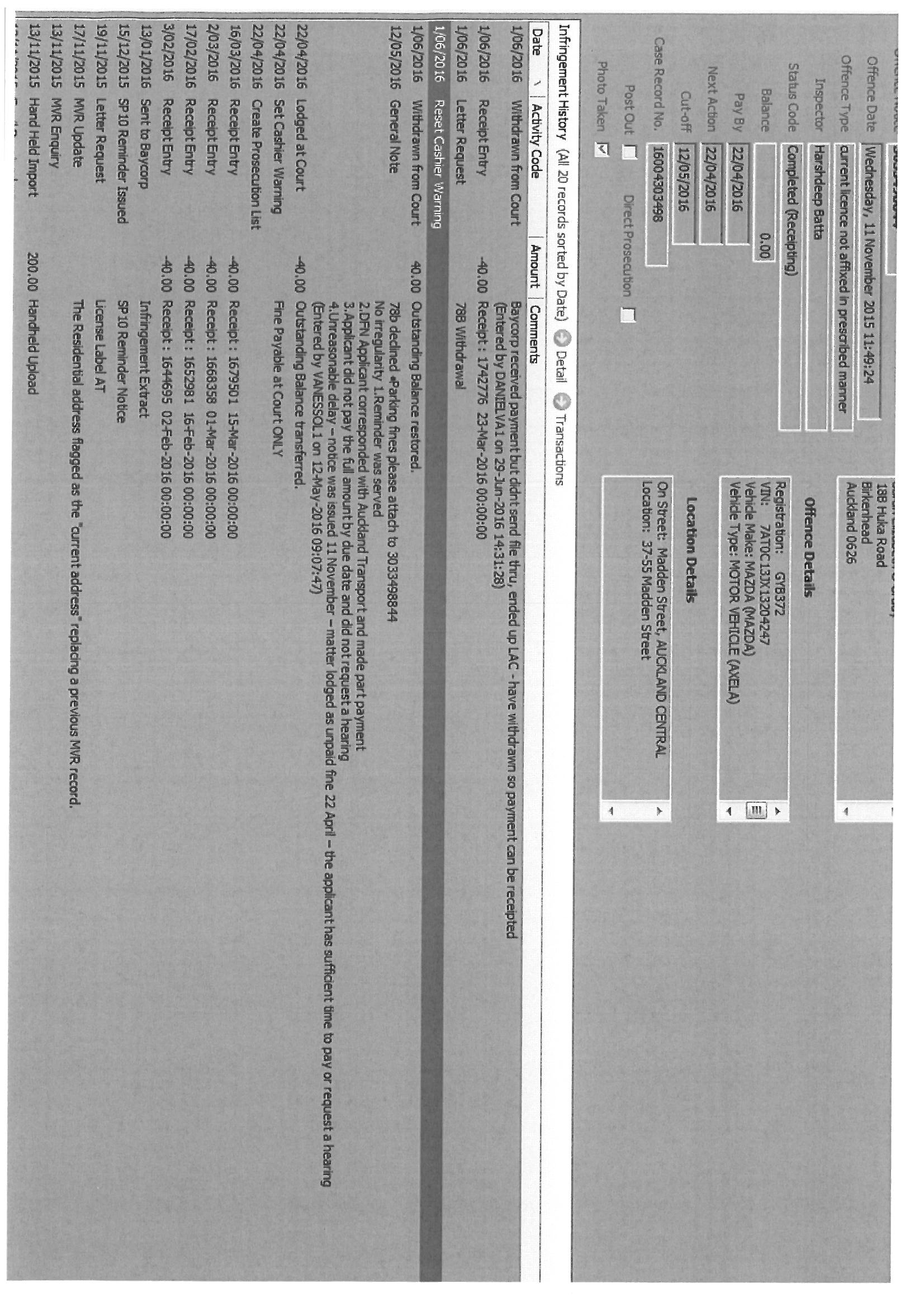 ---