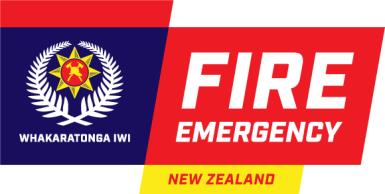 National Headquarters 
Level 12 
80 The Terrace 
PO Box 2133 
Wellington 
New Zealand    
Phone +64 4 496 3600    
23 September 2022   
Mark MacDonald 
By email: [FYI request #20357 email]   
Tēnā koe Mark   
Information Request
 – PWC audit of UFBA  
I refer to your information request dated 25 August 2022 asking for information about the PWC 
audit of the UFBA.  
In accordance with the provisions of the Official Information Act 1982 ("OIA"), please find below a 
response to your request. 
"1. Please provide the 2021 PWC audit of the funding provided to the UFBA. 
2. Please provide all communications around commissioning this audit. 
The OIA requires that we advise you of our decision on your request no later than 20 working days 
after the day we received your request. Unfortunately, it will not be possible to meet that time 
limit and we are therefore writing to notify you of an extension of the time to make our decision 
to 4 November 2022.
The reason for the extension is that given the nature of the information in scope of your request, 
consultations are necessary to make a decision to provide that information. 
3. Please provide all information around PWC's advice about the appropriateness of the 
appointments of the Chair and Chief Executive of the UFBA as directors of Tangata Matatau Ltd. 
 

PWC have not provided formal advice on the matter as it was not included in the Terms of 
Reference of the Audit. As such this aspect of your request is declined under section 18(e) of the 
OIA, as the information does not exist, or despite a reasonable search it cannot be found.          
--- 4. Please provide all communications around the 2020 UFBA investigation into the UFBA CEO 
 

This part of your request requires a search through a large quantity of information to identify 
information in scope of the question. Furthermore, consultation will be required to make a 
decision to provide information that is identified. As such this part of your request is also being 
extended until 4 November 2022.   
In order to assist us to collate and provide a response more quickly, we have sent you a separate 
email seeking clarification of this question.   
You have the right to seek an investigation and review by the Ombudsman of this decision.  
Information about how to make a complaint is availab
le at www.ombudsman.parliament.nz 
or 
freephone 0800 802 602.  
Nāku noa, nā   
Julia McCook-Weir 
Manager, Information Requests      
---