19 April 2022  
File Ref: OIAP-7-24060 
FYI (Chuck)  
By email:
 [FYI request #19120 email] 

Tēnā koe Chuck 
Request for information 2022-050 
I  refer  to  your  request  for  information  dated  12  April  2022,  which  was  received  by  Greater 
Wellington  Regional  Council  (Greater  Wellington)  on  13  April  2022.  You  have  requested  the 
following: 
"
Can you please provide the following 
- Net loss of businesses and or forecast loss of businesses following the implementation / construction 
of the following cycleways 
Central city cycleways 
Cobham drive 
Hutt Road 
Kilbirnie connections 
Miramar town centre 
Newtown to city 
Newtown connections 
Oriental parade 
Thorndon quay 
 
If the above is not been measured can you please explain why? 
If rates were tied directly to businesses rather than landowners does Wellington City Council / GWRC 
believe they would have any businesses still operating in the city? 
Can you please provide any business "hubs" that have opened up following the implementation of 
the cycleways above
." 
Greater Wellington is transferring your request to Wellington City Council pursuant to section 12 of 
the Local Government Official Information and Meetings Act 1987 on the basis that this information       
Wellington office
Upper Hutt
Masterton office
0800 496 734 
PO Box 11646 
PO Box 40847 
PO Box 41 
www.gw.govt.nz
Manners St, Wellington 6142 
1056 Fergusson Drive 
Masterton 5840 
[Wellington Regional Council request email]   
---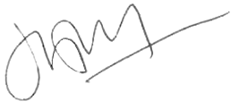 is believed by Greater Wellington to be more closely connected with the functions of Wellington City 
Council. 
Further correspondence will therefore come to you directly from Wellington City Council.  In this 
regard the 20 working day time limit for providing you with a substantive response to this request 
will begin from the day after Wellington City Council receive this transfer.   
If you have any concerns with the decision(s) referred to in this letter, you have the right to request 
an investigation and review by the Ombudsman under section 27(3) of the Local Government Official 
Information and Meetings Act 1987.  
Nāku iti noa, nā 
Luke Troy  
Kaiwhakahaere Matua Rautaki | General Manager Strategy      
Page 2 of 2 
---