Ref: OIA0293
21 September 2021
Matthew Hooton 
[FYI request #16469 email] 
Dear Mat hew 
Thank you for your email of 22 August 2021 requesting the following information: 
Please provide me with advice you have received from the Ministry of Education and/or your 
other education agencies of the effects of first long Covid lockdown of 2020 on students in 
state primary and secondary schools. 
This includes (but is not limited to), the effects on their: 
1)
mental health,
2)
general wellbeing,
3)
educational participation, and
4)
educational performance.
It also includes but is not limited to the social equity effects of the lockdown. 
Please also advise  
(i) what policy or operational decisions were made in the light of these findings, and
(ii) how you and your education agencies are applying the advice and lessons learned
from last year, and your subsequent decisions, to the current lockdown situation and
how this is being monitored.
I have considered your request under the Official Information Act 1982 (the Act). 
For the purpose of my response, I have interpreted the term "
first long Covid lockdown of 
2020
" in your request to mean the period during which New Zealand initially traversed the four 
alert levels: 
Alert Level 4
:  26 March 2020 to 27 April 2020 1231400 
Alert Level 3
:  28 April 2020 to 13 May 2020 
Alert Level 2
:  14 May 2020 to 8 June 2020 
Alert Level 1
:  9 June 2020 
I recognise COVID-19 has had a significant impact on everyday life for all New Zealanders, 
and we have had to adapt how we learn, work and connect. The Government acknowledges 
the resilience of communities across the country during this time, and the strong support for 
the tough decisions we have had to make to protect the health of our people. 
---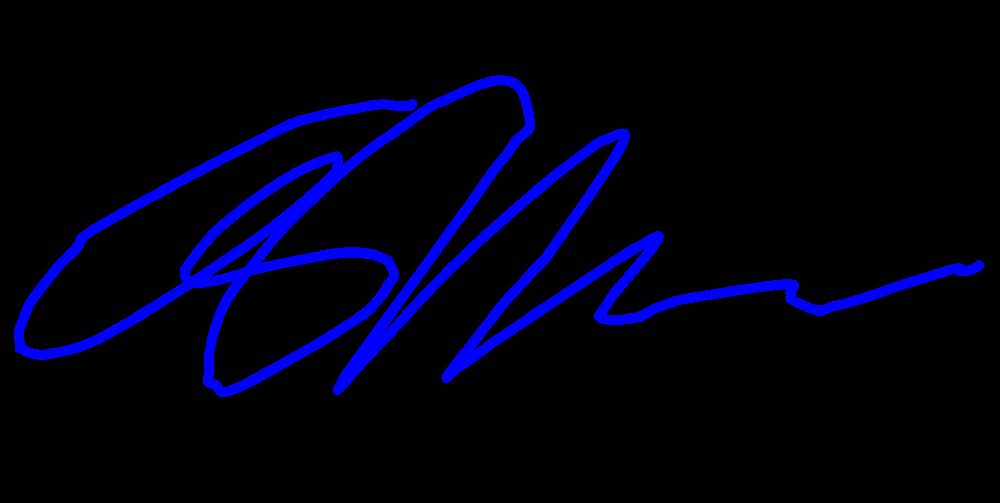 The Government has worked hard since the initial nationwide lockdown to protect the health 
and wellbeing of New Zealanders, including children and young people, and to provide support 
where it is needed.   
Throughout lockdowns and the shifts in Alert Levels over the past 18 months, the priority of 
the education sector has been to ensure learners are safe and well, and that learning is as 
continuous and normal as possible. The Ministry of Education has reflected on the range of 
experiences schools and students had over this period, and wil  continue to work with the 
sector to reflect on the lessons learnt  from school closures and distance learning. It is 
considering how to incorporate what has worked well to improve the education sector's 
resilience.  
The advice and findings provided to me and my Associate Ministers is broad and has been 
provided in various ways, and through a range of documents. These have been organised into 
two appendices. Appendix One presents an overview of how the Ministry has applied, or is 
applying, the range of advice, findings, decisions and lessons learnt in relation to primary and 
secondary schools in New Zealand.  Appendix  Two  provides  links to publicly available 
documents representative of the material received to date. 
Also, for your information, I include the two links below that wil  take you to pages setting out 
information received and proactively published, either by the Ministry: 
https:/ www.education.govt.nz/our-work/information-releases/advice-seen-by-our-ministers/ 
or in the response to COVID-19: 
Proactive releases | Unite against COVID-19 (covid19.govt.nz) 
Thank you again for your email. You have the right to ask an Ombudsman to review this 
decision. You can do this by writing t
o [email address]  
or Office of the 
Ombudsman, PO Box 10152, Wellington 6143.    
Yours sincerely        
Chris Hipkins 
Minister of Education 
---
APPENDIX ONE:  
SUMMARY 
Advice, Decisions and Lessons learnt and their application 
The following summary provides an overview of how the education sector has applied, or is 
applying, advice, findings, decisions and lessons learnt in relation to primary and secondary 
schools in New Zealand, as a consequence of COVID-19 lockdowns and the associated shifts 
across alert levels. 
Planning 
After New Zealand came out of the initial nationwide lockdown, the desirability to be better 
prepared for future events was front of mind. I note, a lot of work - including checklists for 
primary and secondary schools to follow and resource packs - has helped, and wil  continue 
to help, these schools get ready for future distance learning.  
Delivering distance learning 
The Ministry has not issued any guidance on how schools should deliver distance learning in 
a COVID-19 environment. There is no one-size fits all approach to engaging students in 
learning from home during this  challenging  time.  Schools  know  their  ākonga  best  and 
understand how to help manage and support their distance learning. The Ministry provides a 
range of supports to help schools to do this. 
The most important message to get across for parents, carers, and whānau to hear and 
understand is that they are not expected to replace teachers, who have specialised training 
and experience to do what they do. The Ministry provides advice to help support continued 
education, availabl
e on COVID-19 wellbeing guide | Learning from home 

Teachers and school teams are pivotal in the development of tailored distance learning 
programmes based on existing goals in the student's Individual Education Plan (IEP) – as well 
as in providing support to whānau to manage this at home. Schools can also continue to call 
on Resource Teachers: Learning and Behaviour (RTLB) and other existing services for help 
in supporting students' learning from home. 
Additionally, Ministry learning support staff are there to support schools and parents during 
the lockdown period. Like teachers and other school support staff, learning support specialists 
and Resource Teachers wil  be working differently, but their goal remains the same: to support 
teaching staf  to connect students to the relevant curriculum by accommodating their learning 
needs.  
Ministry and school-based  specialist  staf   already  involved  with  children  and  whānau  wil  
continue to check in with the child and whānau to provide virtual guidance and support as 
necessary at this time. This wil  involve listening carefully and adapting support to meet current 
needs. For instance, the Ministry's specialists are doing "home visits" and assessments by 
Skype, using videos to complete observations, carrying out "telepractice" sessions over the 
phone, and helping families to use what they have available in their homes to support the 
learning of their young people.  
Device availability 
This work is part of the Equitable Digital Access for Students (EDA4S) programme. It began 
in 2016, and was greatly accelerated as a result of the closures of all schools and kura in 
New Zealand during the initial nationwide lockdown in 2020. 
Following the distribution of over 36,000 devices to learners in 2020, the Government has 
provided funding for 7,000 additional devices to meet new demand in Years 9-13+ in priority 
regions. New demand is caused by the arrival of new entrants to Year 9, as well as other 
factors such as non-return or loss of devices and the movement of students.     
---
APPENDIX ONE:  
SUMMARY 
Advice, Decisions and Lessons learnt and their application 
Available resources 
Resources are available at
 Supporting learning from home resources 
and
 Distance learning 
support during an emergency event | Learning from home.
This includes: 
•  Curriculum teaching and learning resources (with guidance for parents) (English-
medium and Māori-medium) 
•  Home Learning TV - accessed through TVNZ On Dem
and Watch Home Learning TV 
| Episodes | TVNZ OnDemand 
or via the TVNZ App on a device (mobile phone, 
smart TV or tablet) 
•  Mauri Reo, Mauri Ora - accessed on demand from Māori TV for
 primary-aged 
tamariki 
and for
 secondary school rangatahi.
There is also support available through Awhi Ngā Mātua, a parent-led Facebook page for 
parents of children with disabilities or high health needs. It has tools, resources and videos. 
Network for Learning (N4L) 
With more ākonga learning online, it is important for them to stay safe. 
I am advised that the Ministry partnered with Network for Learning to give parents access to 
a free safety filter to keep students safe online. The filter blocks the worst of the web, and can 
be applied to learning devices by following the instructions at
 https://switchonsafety.co.nz/ 
Monitoring NCEA 
Alongside the New Zealand Qualifications Authority (NZQA), the Ministry is working closely 
with schools in monitoring the ability of students to undertake and be assessed in their courses 
or subjects for the National Certificate of Educational Achievement (NCEA)  and providing 
support to schools as required.  
I note NCEA's flexibility is its strength. Schools can adapt how they deliver NCEA to reflect 
their environment –  including distance learning where necessary. The resources and 
information the Ministry and NZQA have previously provided to support assessment are stil  
available.  I understand the Ministry is  also working with schools to determine what other 
resources and information may be needed.  
Consideration of changes to the NCEA qualification is led by NZQA and the Ministry, in 
partnership with the Minister's NCEA Professional Advisory Group and sector representatives. 
Any changes to NCEA for all or part of New Zealand, or the timing of external assessment 
(including examinations), wil  only be considered if necessary. While each shift across alert 
level has an impact, the Ministry is confident that the range of options used in 2020 provides 
a sound basis for any subsequent responses. 
The following links provide some (early) analysis and advice from NZQA connected to NCEA: 
Preparation-for-holding-examinations 

2020-NCEA-and-NZ-Scholarship-Examination-Round 

Release-schedule-of-the-2020-NCEA-UE-and-NZ-Scholarship-Results-and-attainment-
statistics 

Provisional-2020-Enrolment-based-NCEA-and-UE-National-Attainment-Statistics 

Publication-of-NZQAs-Annual-Report-on-NCEA-and-NZ-Scholarship-Data-and-
Statistics-2020 
---
APPENDIX ONE:  
SUMMARY 
Advice, Decisions and Lessons learnt and their application 
Encouraging attendance, following lockdowns 
To aid schools and students in returning to normal attendance habits, the Ministry established 
attendance data collections under COVID-19. Originally established as a daily data request, 
the Ministry  then moved to a weekly collection of attendance data from school student 
management systems. High level summaries of this information can be found at
 At endance 
under COVID-19 | Education Counts 

Getting children to attend school can be a challenge. The following publicly available research 
has been undertaken by the Ministry concerning attendance and numbers leaving school: 
He Whakaaro: How COVID-19 is affecting school attendance | Education Counts 

He Whakaaro: Is COVID-19 making students leave school? | Education Counts 
Attendance is the first step, engagement in learning is the real aim. Planning is underway of 
some of the supports that might be collectively provided to the sector – in those areas that 
need it – to re-engage young people in learning and to make up for any loss of learning. 
Learning in Lockdown 
The  Ministry  has also undertaken publicly available research  concerning  student learning 
during COVID-19:
 He Whakaaro: Student learning during COVID-19: Literacy and maths in 
Years 4-10 | Education Counts. 
The Education Review Office's (ERO) work on the impact of the 2020 lockdown on learning 
has been published in a number of sources, which can be accessed from ERO's website: 
•  
Learning in a Covid-19 World: The Impact of Covid-19 on Schools 

•  
Learning in a Covid-19 World: Supporting Secondary School Engagement 

•  
A guide to learning in a Covid-19 world - Supporting primary-aged students into 2021 

•  
A guide to learning in a Covid-19 world - Supporting secondary-aged students into 
2021 
•  
A guide to learning in a Covid-19 world - Supporting parents into 2021 

•  
Te Kahu Whakahaumaru – Ngā mahi a te rangai mātauranga Māori (English) 

•  
Responding to the Covid-19 crisis: Supporting Auckland NCEA students 
Findings suggested students reported high levels of wellbeing during the  lockdown. 
Secondary school students, boys, and those without devices faced challenges in working from 
home. The ERO found that primary students tended to have engaged in learning more than 
secondary students 
The New Zealand Council of Educational Research (NZCER) has recently released a report 
entitled  
Children's informal learning at home during COVID-19 lockdown
.  It  suggests that 
lockdown was not disruptive or protracted enough to create long-term issues for children's 
formal learning at school. The report is available here:  
Learning during lockdown | New 
Zealand Council for Educational Research (nzcer.org.nz) 

NZCER also undertook analysis of the wellbeing at school 2020 annual report data which was 
sent to the Ministry.  
Operating Ka Ora, Ka Ako 
With the movement down alert levels, lunches can be  delivered to schools  again. 
Where suppliers could not reach their school or kura, the Ministry suggested catering for a 
student attendance of ten percent. This reflects last year's experience of operating Ka Ora, 
Ka Ako under Alert Level 3.    
---
APPENDIX ONE:  
SUMMARY 
Advice, Decisions and Lessons learnt and their application 
As with anything, there are likely to be variations. If there are any surplus lunches, suppliers 
need to check first with the local Civil Defence and Emergency Management Group to confirm 
that surplus lunches can be redistributed safely through established networks. 
Transfer from Ka Ora, Ka Ako to Ministry for Social Development (MSD) 
Recently, the Government approved a transfer of $3.2 mil ion from Ka Ora, Ka Ako to the MSD 
to support the work being undertaken with vulnerable families through the NZ Food Network 
and/or food support work.   
Other agency supports 
The Ministry  is  also continuing discussions with MSD and across agencies about where 
ongoing support may be needed.   
---
APPENDIX TWO:  
LIST OF PUBLICLY AVAILABLE DOCUMENTS 
WITH RELEVANT CONTENT
Date 
Name of document 
Reference 
April 2020 
Briefing Notes 
3 April 2020 
Enabling-distance-learning-for-all-Overview-of-work-
1225140 
programme.pdf (covid19.govt.nz) 
17 April 2020 
Examples of learning support practice during COVID- 
1225893 
19 alert level 4 
Education Reports 
2 April 2020 
Enabling-distance-learning-for-all-Immediate-next-
1225018 
steps.pdf (covid19.govt.nz) 
6 April 2020 
Engaging the Maori Television Service to support 
1225369 
Maori Medium Distance Education 
16 April 2020 
Support for schools with boarding facilities 
1225531   
May 2020 
Briefing Notes 
11 May 2020 
ERO-Reviews-in-COVID-19-Environment.pdf 
M20-15 
(covid19.govt.nz) 
13 May 2020 
COVID-19 Impact on International Education in 
1227998 
School student numbers and financials 
22 May 2020 
Briefing-report-Learnings-from-the-Covid-19-
M20-17 
Education-Experience-22-May-2020.pdf 
(covid19.govt.nz) 
29 May 2020 
Investing in inclusion through the COVID-19 recovery  
1228836 
Education Reports 
9 May 2020 
Building a sustainable and resilient future for 
1227399 
international education 
26 May 2020 
Addressing the shortfall in devices for disadvantaged  
1228612 
students 
June 2020 
Cabinet Papers 
22 June 2020 
A Strategic Recovery Plan for the 
CAB-20-MIN-0295 
International Education Sector 
22 June 2020 
Additional Item: Change to Counsel ing Component 
CAB-20-MIN-0305 
of the increasing wel being and mental health support 
to learners and education workforce budget initiative 
Briefing Notes 
11 June 2020 
Expansion of the Free and Healthy School Lunch 
1226308 
Programme 
23 June 2020 
NCEA Response to COVID-19: Recognition of 
1232109 
Learning From Lockdown 
---
APPENDIX TWO:  
LIST OF PUBLICLY AVAILABLE DOCUMENTS 
WITH RELEVANT CONTENT
Date 
Name of document 
Reference 
Education Reports 
11 June 2020 
Implementation of Professional Learning and 
1230018 
Development priorities 
16 June 2020 
2021 and 2022 Mid-term Dates for Schools 
1231609 
Implementing Cohort Policy 
22 June 2020 
Ministry of Education 2019/20 Third Quarter Report 
1228282 
(1 January to 30 March 2020) 
July 2020 
Briefing Notes 
17 July 2020 
Scoping Brief on development of School Entry 
1232846 
Assessment and relationship to Curriculum Progress 
and Achievement workstreams 
Education Reports 
6 July 2020 
New Zealand Qualifications Authority performance - 
1231841 
Quarter 3 2019/20 
13 July 2020 
Joint Report: Healthy Active Learning - Progress 
1237676 
Report, June 2020 
13 July 2020 
Update on the Curriculum, Progress and 
1234298 
Achievement Work Programme 
29 July 2020 
COVID-19 Response - Distance learning package 
1234656 
31 July 2020 
Options to fund transformational curriculum and 
1236732 
assessment work programme 
August 2020 
Briefing Notes 
17 August 2020 
Distance learning supports for te reo Māori learners -  
1238442 
Covid-19 Alert Levels 3 and 2, August 2020 
Education Reports 
6 August 2020 
Draft Cabinet paper - Supporting overseas children 
1236821 
stranded in New Zealand due to COVID-19 to access 
education 
14 August 2020 
Distance learning support for Auckland and further 
1237093 
possible COVID-19 disruptions 
25 August 2020 
Ministry of Education 2019/20 Fourth Quarter Report  
1237049 
(1 April to 30 June 2020) 
Aides Memoire 
17 August 2020 
Distance learning support for Auckland and further 
1238365 
possible COVID-19 disruptions 
---
APPENDIX TWO:  
LIST OF PUBLICLY AVAILABLE DOCUMENTS 
WITH RELEVANT CONTENT
Date 
Name of document 
Reference 
September 2020 
Cabinet Papers 
7 September 2020 
Supporting overseas children in New Zealand due to  
CAB-20-MIN-0434 
COVID-19 to access education 
Briefing Notes 
1 September 2020 
Release of UNICEF Innocenti Report on Child 
1239792 
Wellbeing 
8 September 2020 
Further regional changes to NCEA in 2020 to 
1220221 
respond to COVID-19 resurgence 
16 September 2020 
Outcome of the 2021 Provisional Rol  and Provisional  
1241319 
Staffing Entitlement Process 
25 September 2020 
Update - Early Intervention Service performance data  
1240802 
Education Reports 
9 September 2020 
State and State Integrated Schools Terms, Holidays 
1237567 
and Cohort Entry Dates for 2023 
9 September 2020 
Gazetting the NELP and the TES 
1237960 
17 September 2020 
Updated funding determinations for 2021 
1239349 
17 September 2020 
Helping households stay connected to the internet 
1241053 
Aides Memoire 
17 September 2020 
Preparation-for-holding-examinations  
CR21036   
October 2020 
Briefing Notes 
7 October 2020 
School disengagement due to COVID 
1242908 
Education Reports 
9 October 2020 
Wel being package departmental funding changes 
1242959 
30 October 2020 
New Zealand Qualifications Authority 2019/20 end of  
1241366 
year and 2021/21 Quarter One performance 
assessment 
November 2020 
Briefing Notes 
6 November 2020 
November update on the Urgent Response Fund 
1244130 
(COVID-19) 
13 November 2020 
Māori Education Briefing to Incoming Minister 
1244831 
24 November 2020 
2021 Early Learning, Schooling and Tertiary 
1244902 
Education Annual Data Release Schedule 
25 November 2020 
Strengthening the national curriculum and its delivery  
1245699 
---
APPENDIX TWO:  
LIST OF PUBLICLY AVAILABLE DOCUMENTS 
WITH RELEVANT CONTENT
Date 
Name of document 
Reference 
Education Reports 
4 November 2020 
Reprioritising te reo Māori Budget funding to te reo 
1245488 
Māori and Te Marautanga o Aotearoa curriculum 
supports in 2020/21 
19 November 2020 
2020 October Baseline Update for Vote Education 
1241868 
and Vote Tertiary Education 
26 November 2020 
Approval for State schools to provide education to 
1239346 
students outside NZ during Covid-19 
27 November 2020 
Continuing the Ka Ora, Ka Ako | Healthy School 
1244212 
Lunches Programme 
Aides Memoire 
6 November 2020 
2020-NCEA-and-NZ-Scholarship-Examination-Round 
  CR21130 
27 November 2020 
Release-schedule-of-the-2020-NCEA-UE-and-NZ-
CR21400 
Scholarship-Results-and-attainment-statistics 
December 2020 
Briefing Notes 
3 December 2020 
Ministry of Education First Quarter Report 
1244439 
7 December 2020 
Progress in implementing al  Vote Education 
1244473 
initiatives funded by the COVID-19 Response and 
Recovery Fund 
8 December 2020 
Student attendance: release of 2020 Term 2 
1244449 
attendance data and related He Whakaaro research 
reports 
11 December 2020 
December Update on the Urgent Response 
1245690 
16 December 2020 
Digital and Data for Learning briefing 
1247020 
Education Reports 
9 December 2020 
Advice to support attendance at the Ministerial 
1246110 
Leadership Group on Disability Issues 
11 December 2020 
Tranche 2 – Approval for State Schools to provide 
1246261 
education to students outside NZ during Covid-19 
16 December 2020 
Te Kura: interim funding review 
1247008   
January 2021 
Education Reports 
15 January 2021 
Education Crown Entity Letters of Expectations 2021  
1244606 
19 January 2021 
Provisional-2020-Enrolment-based-NCEA-and-UE-
CR21782 
National-Attainment-Statistics 
22 January 2021 
Reporting on Delivery Progress of COVID-19 
1248493 
Recovery and Respond Funding Initiatives 
Aides Memoire 
21 January 2021 
Draft Cabinet Paper: Continuing Ka Ora, Ka Ako 
1248815   
---
APPENDIX TWO:  
LIST OF PUBLICLY AVAILABLE DOCUMENTS 
WITH RELEVANT CONTENT
Date 
Name of document 
Reference 
February 2021 
Briefing Notes 
5 February 2021 
Child and Youth Wel being Strategy Ministerial Group  
1249545 
Meeting 10 February 2021 
5 February 2021 
Pacific Education Work Programme 
1247536 
10 February 2021 
Meeting with the Chair of the New Zealand National 
1249569 
Commission for UNESCO 
17 February 2021 
February update on the Urgent Response Fund 
1249648 
(COVID-19) 
19 February 2021 
Advice on the Office of the Children's 
1249917 
Commissioner's report on student voice in 
school/kura governance 
19 February 2021 
STEM – Update on industry connections and 
1250523 
programmes supporting STEM in NZ 
25 February 2021 
Report on the Urgent Response Fund – Interim 
1249649 
Outcomes Survey 
Education Reports 
9 February 2021 
Continuing to support overseas children stranded in 
1249308 
New Zealand due to COVID-19 to access education 
22 February 2021 
Update on the proposal to extend support for 
1250949 
overseas children on visitor visas to access 
education 
March 2021 
Cabinet Papers 
15 March 2021 
Education Work Programme 2021 
SWC-21-MIN-0015 
22 March 2021 
Government Response to the Report of the Health 
CAB-21-MIN-0079 
Select Committee on Petition 20140/134 of Lucy 
McSweeney 
22 March 2021 
Continuing the Ka Ora, Ka Ako | Healthy School 
CAB-21-MIN-0079 
Lunches programme 
Briefing Notes 
1 March 2021 
Ministry of Education learning support specialist 
1250105 
workforce information and key activities 
2 March 2021 
Meeting with New Zealand Centre for Gifted 
1250840 
Education 
10 March 2021 
Digital Inclusion in New Zealand 
1249701 
11 March 2021 
Te Hurihanganui Update 
1251789 
12 March 2021 
March update on the Urgent Response Fund 
1251861 
(COVID-19) 
12 March 2021 
Talking Points for SWC Item – Continuing Ka Ora, Ka  
1251785 
Ako 
17 March 2021 
Student attendance: release of 2019 and 2020 
1252154 
regular attendance data by term 
18 March 2021 
Reporting on the Delivery Progress of COVID-19 
1254707 
Recovery and Response Funding Initiatives 
22 March 2021 
Attendance Service 
1254527 
---
APPENDIX TWO:  
LIST OF PUBLICLY AVAILABLE DOCUMENTS 
WITH RELEVANT CONTENT
Date 
Name of document 
Reference 
Education Reports 
12 March 2021 
Ministry of Education 2020/21 Second Quarter 
1250034 
Report (1 October to 31 December 2020) 
12 March 2021 
Reporting on the Delivery Progress of COVID-19 
1252297 
Recovery and Response Funding Initiatives 
23 March 2021 
Tranche 3 – Approval for State schools to provide 
1249887 
education to students outside NZ COVID-19 
25 March 2021 
New Zealand Qualifications Authority performance – 
1249763 
Quarter 2 2020/2 
31 March 2021 
Education New Zealand performance – Quarter 2 
1251838 
2020/21 
April 2021 
Briefing Notes 
1 April 2021 
Draft Cabinet Paper: Delivering on the Child and 
1255011 
Youth Wellbeing Strategy: update on implementation 
and next steps 
6 April 2021 
Update on Work on Streaming 
1255301 
9 April 2021 
Interim Response Fund 
1255424 
13 April 2021 
Minister Tinetti – Meeting for Network for Learning 
1256377 
(N4L) 
13 April 2021 
Minister Davis – Meeting Network for Learning (N4L)  
1256782 
15 April 2021 
Meeting with Dr Rosemary Cathcart from REACH 
1255698 
Education 
16 April 2021 
Review of Interventions for Students with the Highest  
1250363 
Level of Learning Support Needs 
22 April 2021 
Trauma Informed Teaching Practice 
1256279 
28 April 2021 
Reporting on the Delivery Progress of COVID-19 
1257221 
Recovery and Response Funding Initiatives 
30 April 2021 
Te Hurihanganui Update 
1253424 
Education Reports 
9 April 2021 
Tranche 4 – Approval for State schools to provide 
1256001 
education to students outside NZ during COVID-19 
27 April 2021 
Ka Ora, Ka Ako Healthy School Lunches Programme  
1256928 
Update 
May 2021 
Briefing Notes 
3 May 2021 
Joint Briefing Note: Research, Evaluation and 
1256759 
Development Strategy 
6 May 2021 
Social and emotional learning in the New Zealand 
1251127 
Curriculum 
6 May 2021 
Update on a rich record of learning for all ākonga 
1253955 
11 May 2021 
Bullying-Free NZ Week 2021 
1259100 
12 May 2021 
N4L Statement of Performance Expectations & 
1258531 
Statement of Intent 
13 May 2021 
Update on Ongoing Resourcing Scheme COVID-19 
1258270 
Response Fund 
---
APPENDIX TWO:  
LIST OF PUBLICLY AVAILABLE DOCUMENTS 
WITH RELEVANT CONTENT
Date 
Name of document 
Reference 
  14 May 2021 
Information Update: Ka Ora, Ka Ako | Healthy School  
1259733 
Lunches programme 
14 May 2021 
May update on the Urgent Response Fund (COVID-
1258707 
19) 
24 May 2021 
Reporting on the Delivery Progress of COVID-19 
1259732 
Recovery and Response Funding Initiatives 
24 May 2021 
Ministry Disability Strategic Framework development  
1259568 
and next steps 
Education Reports 
5 May 2021 
Advice on the proposal to broaden the temporary 
1259317 
offshore education policy to include new international 
school students 
17 May 2021 
Blind and Low Vision Education Network New 
1254604 
Zealand's resourcing al ocation 
26 May 2021 
Publication-of-NZQAs-Annual-Report-on-NCEA-and-
CR22307 
NZ-Scholarship-Data-and-Statistics-2020 
27 May 2021 
Ngā Kura o Aotearoa New Zealand Schools 2020 
1260038 
Report – Reporting Options 
Aides Memoire 
14 May 2021 
Actions to improve attendance 
1259829   
June 2021 
Briefing Notes 
4 June 2021 
Update on the Review of Interventions for Students 
1622052 
with the Highest Level of Learning Support Needs 
14 June 2021 
Release of the He Whakaaro Student learning during  
1254434 
COVID 19 
18 June 2021 
Release of 2020 school leaver and associated data 
1259752 
21 June 2021 
Learner identity and the National Student Index 
1255292 
21 June 2021 
Outcomes of Māori Education Peak Bodies 3 June 
1263323 
2021 
23 June 2021 
June update on the Urgent Response Fund (COVID-
1260509 
19) 
24 June 2021 
Launch of the Te Rito Toi website 
1262918 
Education Reports 
1 June 2021 
Incredible Years Autism Evaluation 
1256607 
30 June 2021 
Design of Student Wellbeing Measures 
1252367   
July 2021 
Briefing Notes 
15 July 2021 
'Consent' in Relationships and Sexuality Education 
1260365 
30 July 2021 
Mental Health Education guide development 
1256081 
---
APPENDIX TWO:  
LIST OF PUBLICLY AVAILABLE DOCUMENTS 
WITH RELEVANT CONTENT
Date 
Name of document 
Reference 
Education Reports 
1 July 2021 
Update on Talanoa Ako 
1260300 
7 July 2021 
Tranche 5 – Approval for State schools to provide 
1265324 
education to students outside NZ during COVID-19 
22 July 2021 
Confirming the content structure for learning areas in  
1266499 
The New Zealand Curriculum 
---
Document Outline
---