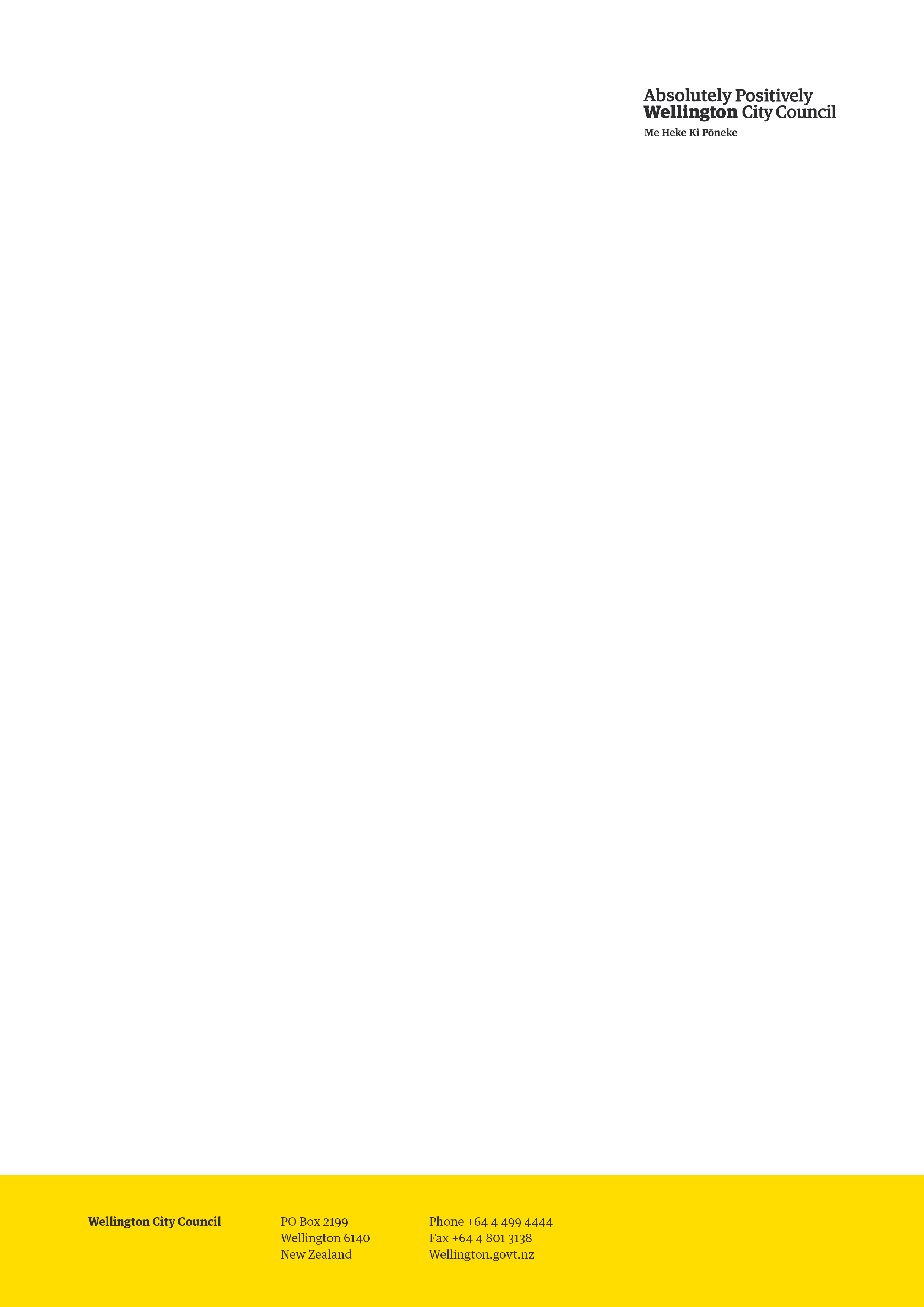 File ref: IRC-1683 
18 May 2021   
John Jacobson 
[FYI request #15214 email] 
Kia Ora John 
 
Nairn Street Preservation Society 
Thank you for your request made under the Local Government Official Information and Meetings 
Act 1987 (the Act), received on 19 April 2021. You requested the fol owing information: 
  1.  An explanation of the legal status of the Nairn street Preservation Society. 
2.  Explain the relationship if any between Wel ington City Council and the Nairn Street 
Preservation Society. 
3.  A copy of the Nairn Street Preservation Society's rules or incorporating document. 
4.  Any information which governs how events held at Nairn Street Cottage are to be 
marketed to the public.   
Wellington City Council  along  with the Wellington Museums Trust Incorporated (Experience 
Wellington) has extended your request under section 14(1)(b) to al ow the agency to undertake the 
necessary consultations to make a decision on the request are such that a proper response to the 
request cannot be made within the original time limit.   
I do apologies for the delay in providing you with this information, I hope to provide you with a 
response by 21 May 2021.   
Right of review 
If you are not satisfied with the Council's response, you may request the Office of the Ombudsman 
to investigate the Council's decision. Further information is available on the Ombudsman website, 
www.ombudsman.parliament.nz.
If you have any question please feel free to contact me.   
Kind regards   
Asha Harry 
Assurance Advisor 
---