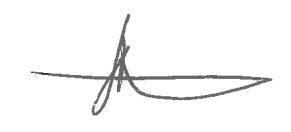 OIA 20-E-0442/doc-6389968 
17 August 2020  
Troy Cornwall  
[FYI request #13363 email] 
Dear Mr. Cornwall, 
Thank you for your Official Information Act request to the Department of 
Conservation, dated 21 July 2020. You requested the following:  
"Can you please provide all communications around the check points on the Bruce 
Road and the Mountain Road" 
The following documents fall within the scope of your request and are attached: 
Item  Date 
Document description 
Decision 
1 
01 July 2020 
Email correspondence – OMR 
Released in part 
Parking Check Point   
2 
27 June 2020 
Email correspondence – 
Released in part 
Transport Planning Meeting 
I have decided to release the relevant parts of the documents listed above, subject to 
information being withheld under one or more of the following sections of the Official 
Information Act, as applicable: 
• personal contact details of officials, under section 9(2)(a) – to protect the
privacy of natural persons, including deceased people,
In making my decision, I have considered the public interest considerations in 
section 9(1) of the Official Information Act. 
You are entitled to seek an investigation and review of my decision by writing to an 
Ombudsman as provided by section 28(3) of the Official Information Act. 
Yours sincerely, 
Damian Coutts  
Director Operations - Central North Island Region
Department of Conservation Te Papa Atawhai 

Taupō Office
PO Box 528, Taupō 3351,
www.doc.govt.nz 
---