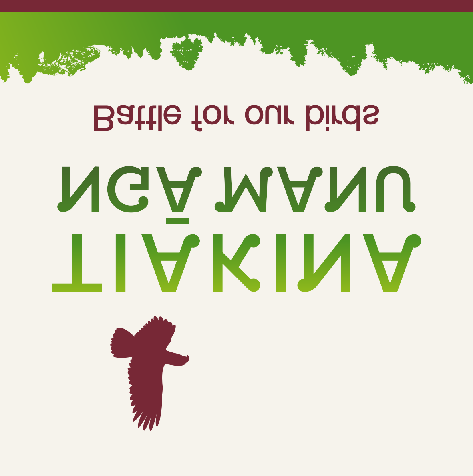 This  map  was  generated  from  original  GPS  flight
data using simple computer modelling. Areas shown
are  indicative due to environmental effects such as
wind, terrain variation, etc
Whirinaki consent area
under the Official Information Act
Notes

- You will need to bring in the layers from your planning and on the
day gdb.
- Treatment area should be dissolved.
Flight path
- Number to report (treatment area) must be  what's stated in the
Treated 6g @ 2 kg/ha
Released 
SOW unless a  notable/sizeable area  has been cut out. You may
Aerial application area
need to speak with the site supervisor regarding the area to report
Waipunga PHU permission boundary
if the area flown was notably different from the proposed.
Whirinaki PHU permission boundary
0
4 km
Waipunga consent area
- See  Aerial Pest Control Operation Guide  for Geospatial Data
DOC permission boundary
Management for symbology (DOCDM-1374686)
- See pdf example
Q:\GIS_Analysts\Projects\Tasks\BFOB\5_General_Projects\2020\OIAs\Whirinaki\Whirinaki_Toxic_A3P.mxd
-Always have your map peer reviewed
 Whirinaki - Toxic
Total Treated Area: 
23,433 ha
NZGD 2000 New Zealand Transverse Mercator
Not for navigation | 1:140,000
Credits
Crown Copyright Reserved | 
DOC, Geospatial Services  | 9/03/2020
-dynamic text. will automatically bring in the credit of the layer you
Aerial Predator Control 2019
use for the background.
Treatment date: 11-13/12/2019
---