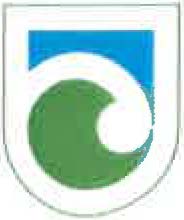 Department of 
Conservation 
Te Papa Atawhai 
19-E-0820, 19-E-0821 DOC-6162028
16 December 2019 
Sarah Carter 
Via fyi.org 
Dear Ms Carter 
I refer to your official information requests of 20 and 21 November 2019 for 
information about the animals washed up on West Coast beaches. 
The OIA requires that we advise you of our decision on your request no later than 
20 working days after the day we received your request. Unfortunately, it will not be 
possible to meet that time limit and we are therefore writing to notify you of an 
extension of the time to make our decision, to Friday 31 January 2020. 
This extension is necessary because consultations necessary to make a decision on 
your request are such that a proper response cannot reasonably be made within the 
original time limit. We anticipate that contacting the parties we need to consult with 
may be difficult over the holiday period, and the extension date reflects this. 
However, we will provide a response as soon as we possibly can. 
You have the right to seek an investigation and review by the Ombudsman of this 
decision. Information about how to make a complaint is available at 
www.ombudsman.parliament.nz or freephone 0800 802 602. 
If you wish to discuss any aspect of your request with us, including this decision, 
please feel free to contact me by replying to this email. 
ly 
Hilary Aikman  �lv,� 
Jl::
Director, National Operations 
For Director-General 
Conservation House - Wbare Kaupapa Atawbai 
PO Box 10 420, Wellington 6143 
Telephone (04) 471 0726, Fax (04) 381 3057 
---