 PO Box 10362, Wellington 6143 
Website: www.mfe.govt.nz 
Freephone: 
0800 
499 
700 
19-D-02401
Sue Grey 
fyi-req uest-11413-bd06024d@req uests.fyi .org. nz 
Dear Sue Grey, 
Thank you for your email of 8 October 2019 requesting information under the Official Information Act 1982 
(the Act) from Hon Chris Faafoi as Minister for Broadcasting, Communications and Digital.  Parts (A) and (B) 
of your request were transferred to the Ministry for the Environment (the Ministry) for response. 
You have requested: 
Information to show: 
(A) the maximum permitted RFEMR exposure limit in NZ in microwatts/cm2
(BJ  how the limit in NZ is justified and considered safe for New Zealanders considering the far stricter
limits in many other countries for example: China 10 microwatts/cm2, Russia 10 microwatts/cm2, 
Italy 10 microwatts/cm2, France 10 microwatts/cm2, Poland 10 microwatts/cm2, Hungary 10 
microwatts/cm2, Switzerland General 9.5 microwatts/cm2Switzerland Schools and Hospitals  4.25 
microwatts/cm2, Belgium 2.4 microwatts/cm2, Bulgaria 2.4 microwatts/cm2. 
The Ministry has identified seven documents in scope of your request, two relate to Part A of your request 
and five relate to Part B. These are listed in the attached table. Please note that these documents are or 
soon will be publicly available, therefore these are refused under section 18(d) of the Act. 
Part (A) 

With regard to  Part A of your request we  have interpreted  'RFEMR1  to mean radio frequency fields and 
'maximum permitted exposure limit1  to mean the allowable permitted exposure level under the National 
Environmental Standards for Telecommunications Facilities 2016 (NESTF 2016). 
The NESTF 2016 does not set an allowable permitted exposure level that is an offence to breach. However, 
it does regulate land uses by permitting some facilities if they meet certain requirements. 
Under  the NESTF 2016,  facilities  that generate radio frequency fields must be installed and operated in 
accordance with New Zealand Standard NZS 2772.1:1999 Radiofrequency fields- Maximum exposure levels 
- 3 kHz to 300 GHz (the NZS).  It also requires the facility operator to provide information to show compliance
with the NZS.  If these requirements are not met, a higher level of resource consent is required which has to
meet more tests.
Your request also refers to the maximum permitted exposure limit expressed in "microwatts/cm2'1.  The NZS 
does  not  refer  to  one  "maximum  permitted  exposure  limit}}  but  instead  has  many  aspects with  which 
compliance is required - and for a number of different circumstances. 
---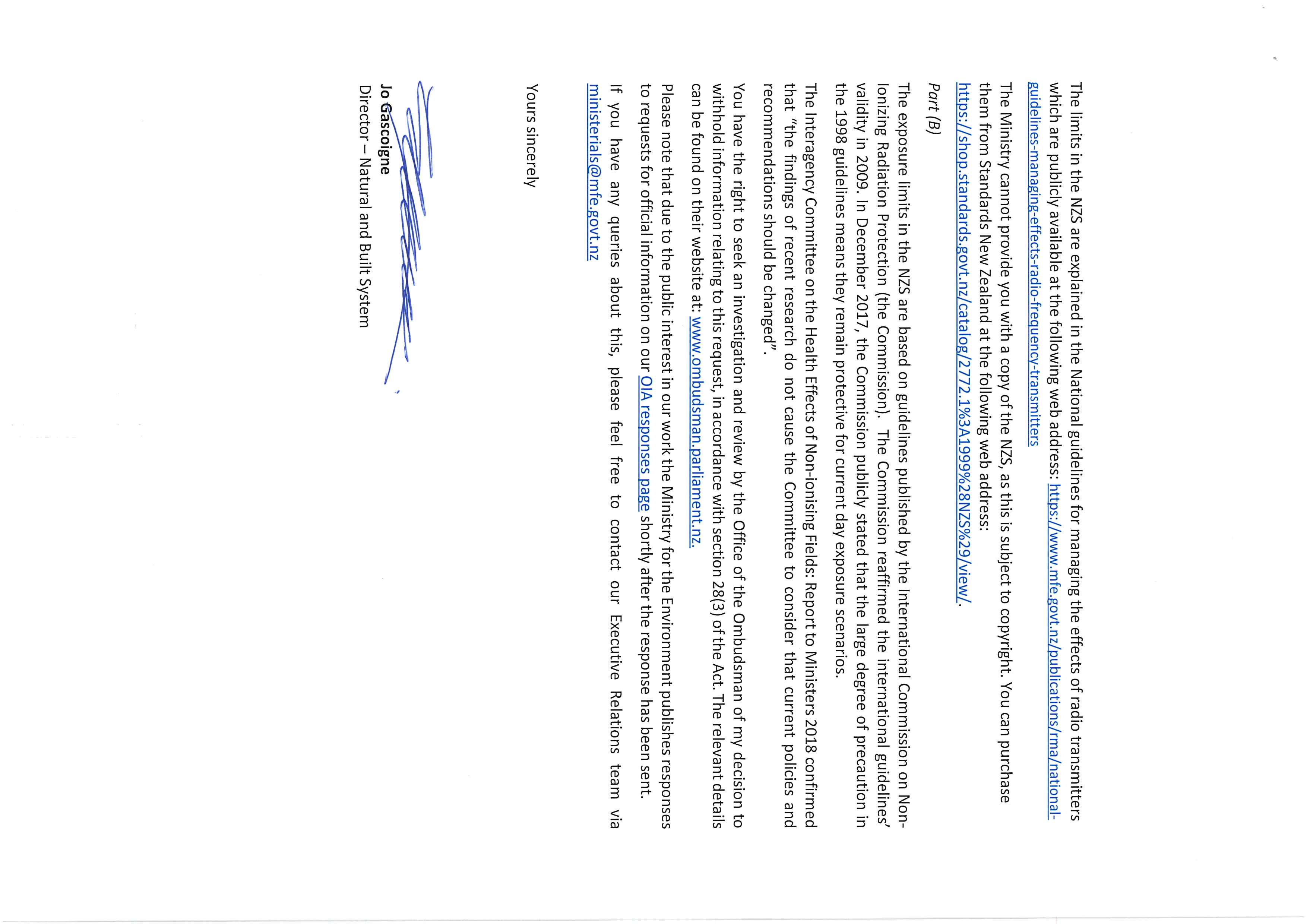 ---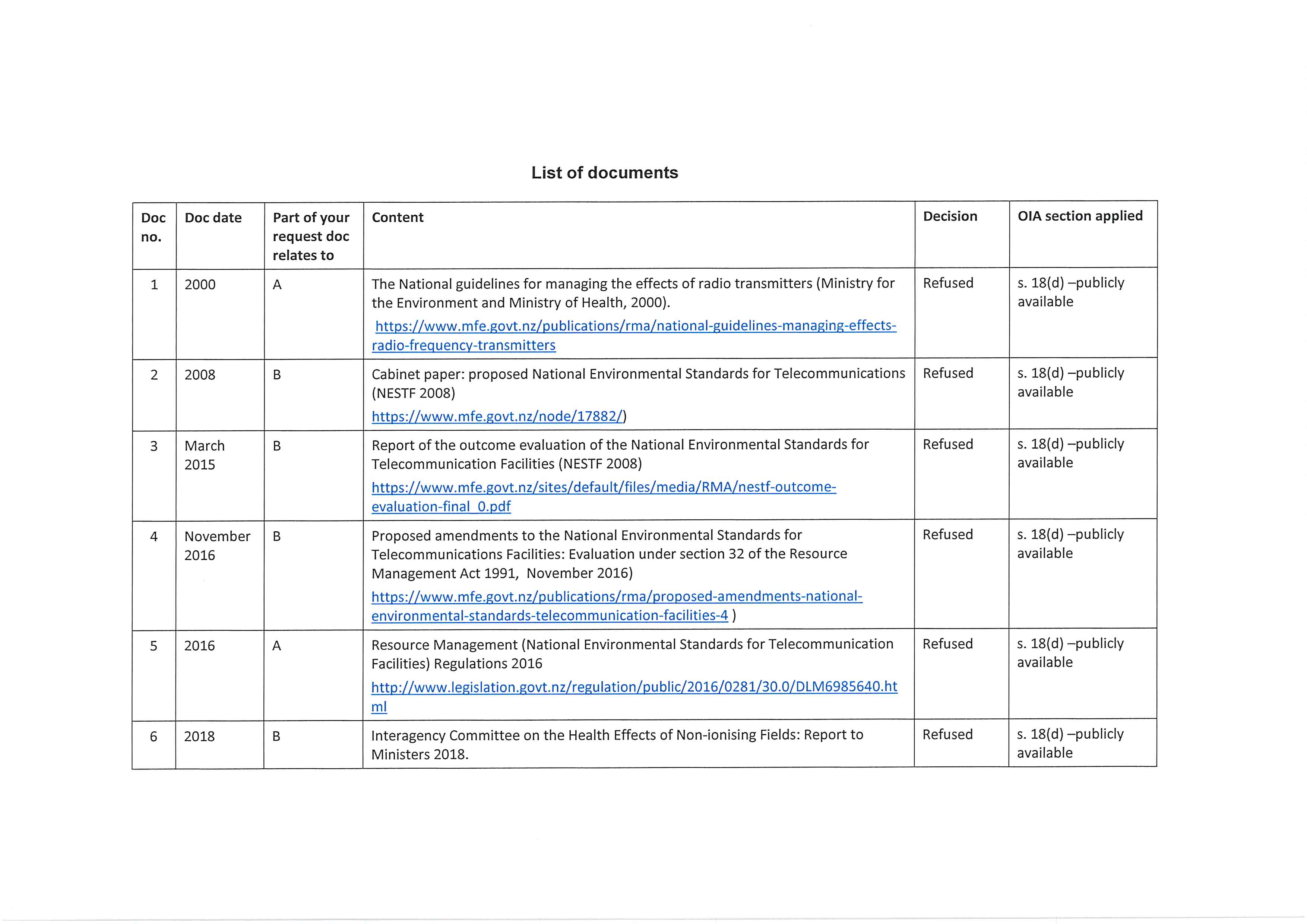 ---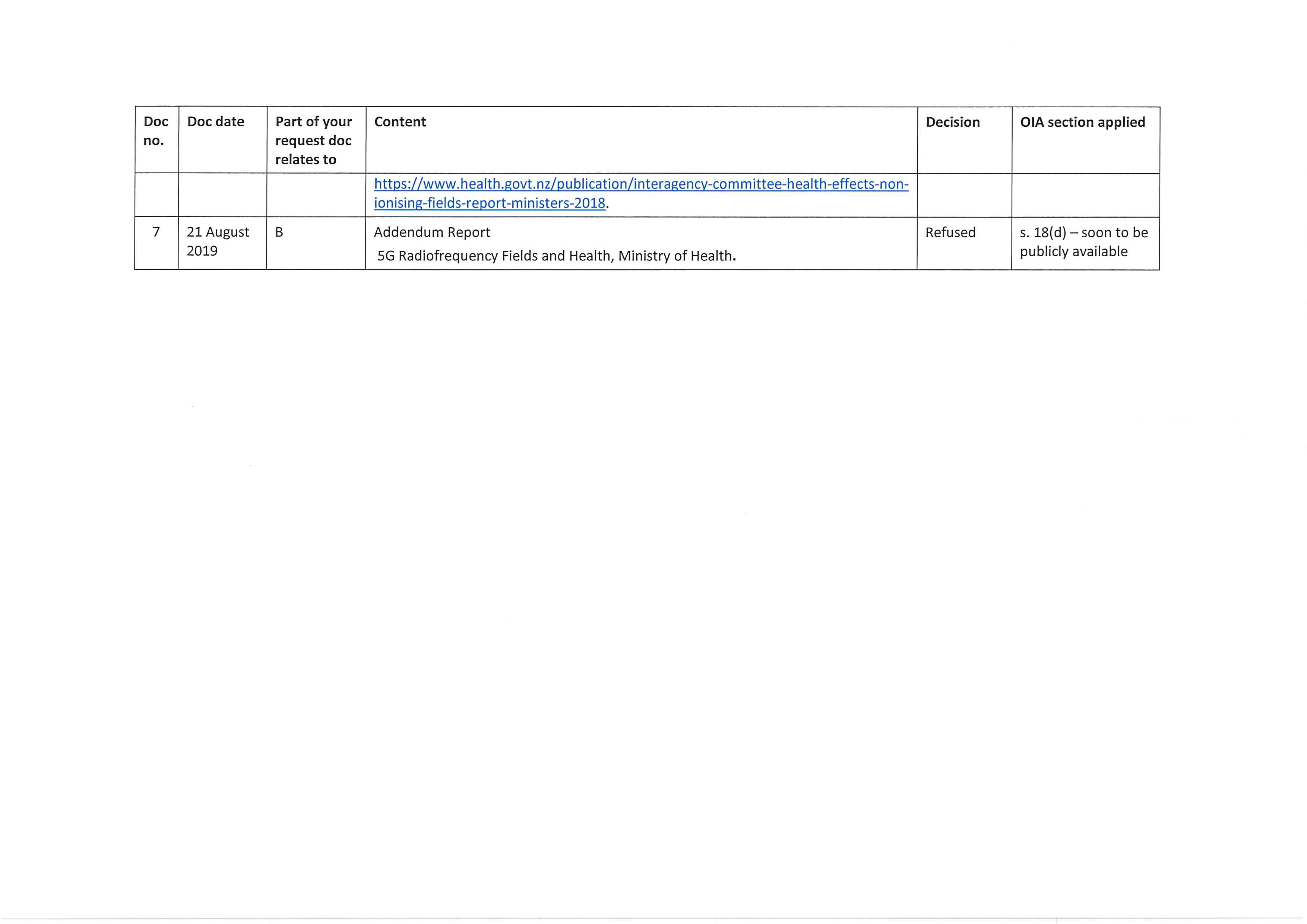 ---