20 Viaduct Harbour Avenue, Auckland 1010 
Private Bag 92250, Auckland 1142, New Zealand 
Phone
 09 355 3553   
Website
 www.AT.govt.nz 
31 October 2019 
MR Jason 
[FYI request #10969 email] 
Kia ora MR Jason
The information you requested - CAS-1159731-S4W8Z5 
Thank you for your request dated 18 September regarding information on all contracts awarded 
over the last ten years to LeapThought NZ Ltd, FulcrumHQ Ltd and LeapThought Holdings NZ Ltd 
and fees paid over this period. Auckland Transport's response to your request for information is as 
follows.  
Auckland Transport (AT) has only had commercial dealings with LeapThought NZ Ltd, with the 
first recorded transaction in 2012. We have no record of any transactions with LeapThought 
Holdings NZ Ltd or FulcrumHQ Ltd therefore your request for information regarding these entities 
is refused under Section 17(e) of the Local Government Official Information and Meeting Act 1987 
(LGOIMA) as the information does not exist. 
We have however, made the assumption that the detail you requested on FulcrumHQ Limited may 
in  fact  be  regarding  the  Fulcrum  Application  which  is  a  software  package  now  owned 
by LeapThought NZ Limited.  
You specifically requested the following: 
1) Outline which of these contracts have been awarded through an open tender and which 
of them have been by direct award of sole-sourced.
2) Value of each awarded contract
3) Date of award for each contract
Lastly, Total fee paid for goods, services and products over the past 10 years. 
All  contracts  and  non-contract  Purchase  Orders  are  governed  by  a  Master  Services 
Agreement (MSA), which commenced 1 October 2012. However, there were some initial 
professional services agreements  prior  to the commencement  of the MSA.  The  MSA  has  since 
been  extended  on two occasions, with a new validity period until 30 October 2020. 
In 2014, AT identified the need for a capital project document management solution that 
enabled integrated correspondence tracking and collaboration across internal and external 
parties.  After a market assessment and detailed cost comparison (based on Auckland Transport's 
capital program, the  duration  of  that  Capital  program  and  comparative  licensing  costs), 
LeapThought  NZ  Ltd  was engaged to work alongside AT in the design, development and 
implementation of such a solution, subsequently named "Fulcrum". 
AT  is  not  in  the  business  of  ongoing  software  development  and  consequently,  in  a 
commercially sensitive  agreement  in  December  2017,  AT  'sold'  the  Fulcrum  Application  to 
LeapThought  with consideration reached for protection of ongoing licencing support.  
A  summary  of  key  contracts,  appointment  dates,  process  notes  and  aggregated  expenditure 
are outlined in the table below. The enclosure to this letter provides the detailed information on 
contracts you have requested. 
---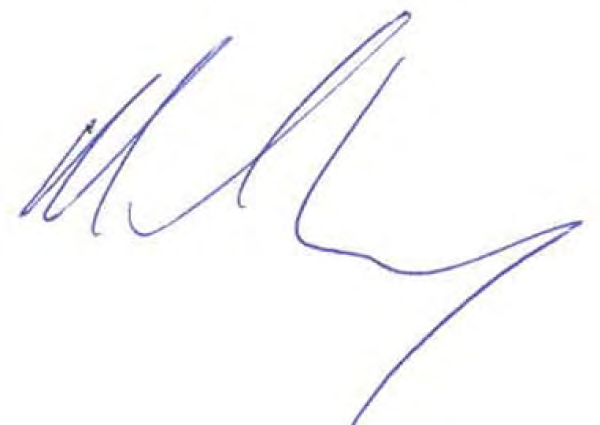 Date of 
Contract/Capability 
Process
Expenditure
Appointment
Master Services Agreement 
10/2012 
(MSA) contracted 
Exit of Incumbent vendor. 
SharePoint support services and 
10/2012 
Expressions of interest, 
$1,071,788.25 
application upgrades  
direct appointment.  
SharePoint related application 
89 direct appointment's 
12/2012 
$2,086,773.56 
development 
under MSA. 
Closed tender, specialist 
Identity Management support 
06/2014 
skillsets direct 
$380,542.00 
and application upgrades 
appointment under MSA. 
Expressions of interest, 
Contract Management and 
specialist requirement, 
04/2016 
$1,403,393.00 
Operator Payments (CMOP) 
direct appointment under 
MSA. 
Expressions of interest 
Property Acquisition 
02/2014 
resulting in direct 
$481,740.00 
appointment under MSA. 
Panel of resourcing 
Professional Services – CRM, 
providers. Expressions of 
consulting iterations 14 to 22, 
01/2012 
interest by engagement 
$2,419,724.00 
project management and 
onwards 
47 direct appointment's 
business analysis skills 
under MSA. 
Expressions of interest, 
competitive 
benchmarking based on 
Fulcrum 
10/2013 
$5,282,867.00 
Capital programme, 
direct appointment under 
MSA. 
The  total  fees  paid  for  goods,  services  and  products  over  the  past  ten  years  amounts 
to  
$14,897,367.95,  
which  is  slightly  higher  than  initial  contract  award  values  due  to  contract 
variations. 
Should you believe that we have not responded appropriately to your request, you have the right in 
accordance  with  section  27(3)  of  the  LGOIMA  to  make  a  complaint  to  the  Office  of  the 
Ombudsman to seek an investigation and review in regard to this matter. 
Yours sincerely 
Mark Laing 
Executive General Manager Finance 
Enc. – Contract details for LeapThought NZ Ltd 
Page 
2
 of 
2
---
ENCLOSURE
Property 
AT Document Name
Validity Start Date
Sum of Award Value ($)
Fulcrum
CMOP
Application Development
Application Support
Professional Services
Identity Management
Acquisition
LEAPTHOUGHT NZ POSITION HIRE
31/01/2012
$205,045.00
$205,045.00
INOVATION ARCHITECT SERVICES
1/07/2012
$180,000.00
$180,000.00
IT PROJECT MANAGER
14/08/2012
$55,000.00
$55,000.00
CRM FUNCTION CONSULTANTS
21/09/2012
$32,400.00
$32,400.00
SOFTWARE SUPPORT SERVICES
1/10/2012
$202,494.00
$202,494.00
PARKING INFRINGEMENT AND PERMITS ONLINE PAYMENTS
1/10/2012
$24,975.00
$24,975.00
LEAPTHOUGHT MASTER SERVICES AGREEMENT
1/10/2012
$1.00
$1.00
PS CRM CONSULTANT
4/10/2012
$36,000.00
$36,000.00
PS LEAPTHOUGHT AT HOP INITIATIVE
4/10/2012
$111,206.25
$111,206.25
BUSINESS ANALYST
15/10/2012
$136,000.00
$136,000.00
SHAREPOINT ENVIRONMENT REVIEW PROJECT
5/11/2012
$71,820.00
$71,820.00
UPGRADE AT ONLINE INFRINGEMENT SYSTEM FROM FLO2CASH TO DPS
12/11/2012
$38,880.00
$38,880.00
TRANSITION OF SUPPORT SERVICES
14/11/2012
$13,635.00
$13,635.00
KNOWLEDGEBASE PHASE3
20/11/2012
$38,880.00
$38,880.00
CSS CHANGES TO AT WEBSITES
17/12/2012
$2,160.00
$2,160.00
CRM DEVELOPMENT RESOURCE
17/01/2013
$54,720.00
$54,720.00
WEB DEVELOPMENT RESOURCE
17/01/2013
$37,800.00
$37,800.00
TARGET WEB ARCHITECTURE 
13/03/2013
$20,000.00
$20,000.00
PARKING LEASES & INFRINGEMENT EXEMPTION ONLINE FORMS
14/03/2013
$44,190.00
$44,190.00
RELIEF MANAGEMENT
20/03/2013
$123,500.00
$123,500.00
AT HOP SITE ENHANCEMENTS
8/04/2013
$19,170.00
$19,170.00
PARKING PERMITS ONLINE
10/04/2013
$39,960.00
$39,960.00
TOTAL MOBILITY ONLINE FORM
21/05/2013
$18,200.00
$18,200.00
AT ORGANISATION WIDE PROJECT
7/06/2013
$10,950.00
$10,950.00
PARKING CUSTOMER REQUEST
19/07/2013
$24,300.00
$24,300.00
FEEDBACK FORMS FROM RESOLVE DECOMMISSION 
22/07/2013
$29,700.00
$29,700.00
SP PORTAL ‐CAPITAL PROJECTS & LESSONS LEARNT
22/07/2013
$26,500.00
$26,500.00
TAKE OVER SP SUPPORT SERVICES
1/08/2013
$9,011.25
$9,011.25
FEEDBACK FORM DEVELOPMENT
19/09/2013
$10,800.00
$10,800.00
PARKING PERMITS & INFRINGEMENT EXEMPT
19/09/2013
$10,800.00
$10,800.00
SHAREPOINT 2013 ‐ BUSINESS CASE
19/09/2013
$6,500.00
$6,500.00
PARKING CUSTOMER REQ ‐ VEHICLE TOW
19/09/2013
$6,480.00
$6,480.00
INFRINGEMENT EXEMPTION ‐ AT WEBSITE
19/09/2013
$5,400.00
$5,400.00
SHAREPOINT 2013 ‐ CRL EDMS DESIGN
1/10/2013
$86,400.00
$86,400.00
CONTACT CENTEW WEBFORM ENHANCEMENTS
1/10/2013
$5,400.00
$5,400.00
RISK AND AUDIT ‐ TEAM SITE SP
2/10/2013
$8,100.00
$8,100.00
TOTAL MOBILITY CSR WEB APPLICATION RAPLACEMENT
2/10/2013
$6,480.00
$6,480.00
RISK AND AUDIT ‐ TEAM SITE SP V.01
2/10/2013
$3,240.00
$3,240.00
SHAREPOINT AND APPLICATIONS SUPPORT AND MAINTENANCE AGREEMENT
4/10/2013
$84,000.00
$84,000.00
ENTERPRISE SP 2013 DESIGN
8/10/2013
$23,760.00
$23,760.00
SHAREPOINT 2013 PROJECT SITES
10/10/2013
$50,760.00
$50,760.00
SP 2013 BUILD AND MIGRATION ‐INTRANET
8/11/2013
$21,870.00
$21,870.00
CRM ITERATION 17
8/11/2013
$10,800.00
$10,800.00
TRANS TO IDENTITY MGMT SOLUTION
12/11/2013
$16,000.00
$16,000.00
SHAREPOINT 2013 ‐ CRL EDMS ‐ PHASE 1 BUILD, IMPLEMENTATION & ROLLOUT
1/12/2013
$163,080.00
$163,080.00
IDM CHANGES
9/12/2013
$8,640.00
$8,640.00
ENTERPRISE SHAREPOINT 2013 BUILD
30/01/2014
$21,600.00
$21,600.00
H & E CHANGES
17/02/2014
$740.00
$740.00
PROPERTY ACQUISITION SOLUTION
25/02/2014
$288,200.00
$288,200.00
CRM INTERATION 18
28/02/2014
$21,600.00
$21,600.00
CRL AND AMETI EDMS PHASE 2
3/03/2014
$162,000.00
$162,000.00
INFRINGEMENT PAYMENT DPS INTEGRATION
6/03/2014
$9,720.00
$9,720.00
YAMMER APPLICATIONS INSTALL SP2013
25/03/2014
$3,240.00
$3,240.00
CRM CONSULTANT
2/04/2014
$27,400.00
$27,400.00
AUTOCAD STORAGE ANALYSIS
2/04/2014
$13,500.00
$13,500.00
WEB ENHANCEMENT CRM IT20
2/04/2014
$8,640.00
$8,640.00
VISUAL STUDIO FOUNDATION SERVER 2013 DEPLOYMENT
9/04/2014
$18,360.00
$18,360.00
CONTACT CENTRE INFRASTRUCTURE ARCHITECTURE ENHANCEMENT
9/04/2014
$2,160.00
$2,160.00
CARPARK LEASES WEB API ENHANCEMENT
14/04/2014
$2,700.00
$2,700.00
DEVELOPMENT OF FLEET BOOKING INTEGRITY
16/04/2014
$4,320.00
$4,320.00
CRM FUNCTIONAL SPECIALIST 
1/05/2014
$90,720.00
$90,720.00
IMPLEMENT DPS PAYMENT GATEWAY
6/05/2014
$27,000.00
$27,000.00
RCO ENHANCEMENT CRM IT21
21/05/2014
$10,800.00
$10,800.00
PROPERTY ACQUISITION IMPLEMENTATION
1/06/2014
$98,400.00
$98,400.00
INFRINGEMENT PAYMENT EXTRACT CHANGES
6/06/2014
$4,050.00
$4,050.00
AT‐EDMS PHASE 3
9/06/2014
$140,400.00
$140,400.00
AMS PORTAL
17/06/2014
$32,400.00
$32,400.00
IDM CRM SUPPORT ISSUES
23/06/2014
$5,400.00
$5,400.00
VMS PROJECT MANAGER
1/07/2014
$250,000.00
$250,000.00
AT SHAREPOINT CAPITAL SOLUTIONS
14/07/2014
$459,000.00
$459,000.00
DEVELOPMENT AND IMPLEMENTATION OF FDD REQUEST FOR CRM IT19
7/08/2014
$9,720.00
$9,720.00
DROPBOX SOLUTION ALTERNATIVES 
13/08/2014
$10,800.00
$10,800.00
PARKING INFRINGEMENT AND PERMITS ONLINE PAYMENTS ENHANCEMENTS
8/09/2014
$24,975.00
$24,975.00
PROVISION OF TESTING AND QA CAPABILITY
22/09/2014
$41,600.00
$41,600.00
UPGRADE SHAREPOINT 2013 TO SP1
22/09/2014
$27,000.00
$27,000.00
IDM CUSTOIMER SUPPORT TOOL
22/09/2014
$5,400.00
$5,400.00
IDM CHANGES FOR CRM 2013 UPGRADE
22/09/2014
$4,752.00
$4,752.00
IDM VNEXT REQUIREMENTS DISCOVERY AND DESIGN
26/09/2014
$29,700.00
$29,700.00
AIM (AT INNOVATION MANAGEMENT) 
6/10/2014
$32,400.00
$32,400.00
SHAREPOINT SUPPORT
20/10/2014
$89,100.00
$89,100.00
IDM ACCOUNT LOCKOUT 
21/10/2014
$3,240.00
$3,240.00
VIEW CUSTOMER REQUEST CONSOLE APPLICATION
29/10/2014
$1,350.00
$1,350.00
AT CONTACT CENTRE ‐ PHASE 2 ‐ WRAP CODE DEVELOPMENT
2/11/2014
$8,640.00
$8,640.00
STAKEHOLDER AND CONSULTATION MANAGEMENT 
13/11/2014
$48,600.00
$48,600.00
AT INNOVATION PORTAL ‐ BUILD
17/11/2014
$54,000.00
$54,000.00
AT SHAREPOINT CAPITAL SOLUTIONS: EDMS AND PROPERTY ACQUISITION 
1/12/2014
$178,200.00
$178,200.00
ENHANCEMENTS AND TRANSITION
AURECON DOCUMENT MIGRATION DISCOVERY
1/12/2014
$40,500.00
$40,500.00
GAP ANALYSIS OF SHAREPOINT 2013
16/01/2015
$16,200.00
$16,200.00
IDM VNEXT IMPLEMENTATION
1/02/2015
$145,800.00
$145,800.00
WEB APPS SP1 UPGRADE
16/02/2015
$4,725.00
$4,725.00
IDM AND WEB‐FORM CHANGES REQUIRED 
6/03/2015
$21,600.00
$21,600.00
UPDATE AT ENGINE ROOM STRUCTURE
9/03/2015
$4,050.00
$4,050.00
AT‐FULCRUM MANAGEMENT SYSTEM
16/03/2015
$584,685.00
$584,685.00
IDM SYSTEM INTEGRATION CRM 2015
23/04/2015
$10,800.00
$10,800.00
PROCUREMENT WORKFLOW ENHANCEMENT
29/04/2015
$1,080.00
$1,080.00
SCOPE INCRREASE S/POINT MIGRATION &TFS DB MIGRATION
6/05/2015
$11,880.00
$11,880.00
SHAREPOINT 2013 TO SQL 2012 MIGRATION‐SPEC
6/05/2015
$5,400.00
$5,400.00
PROJECT MANAGER
20/05/2015
$28,800.00
$28,800.00
IDM ASSIST CRM 2015 GO LIVE
29/05/2015
$15,727.50
$15,727.50
FULCRUM DMS (PROJECT SITE)
16/06/2015
$17,280.00
$17,280.00
SP WORKFLOW AUTHORISATION RECORDS RETENTION
22/06/2015
$5,400.00
$5,400.00
PROJECT FULCRUM EXTENDED WARRANTY
1/07/2015
$37,260.00
$37,260.00
TOTAL MOBILITY PAYMENT API EXT
10/07/2015
$2,160.00
$2,160.00
ICX INTERFACE ONBOARD GE300 LICENSE
10/07/2015
$699.81
$699.81
FULCRUM BIM INTERGRATION
15/07/2015
$189,000.00
$189,000.00
AT ‐ FULCRUM FILENAME CONVENTION CHANGE
6/08/2015
$37,800.00
$37,800.00
SHAREPOINT 2013 RBS SOLUTION IMPLEMENTATION
6/08/2015
$16,200.00
$16,200.00
PROJECT FULCRUM AUGUST SUPPORT
6/08/2015
$11,340.00
$11,340.00
DEPLOYMENT OF FIXES FOR SPECIFIC ISSUES
21/08/2015
$12,400.00
$12,400.00
ASSIST IN CMS SETUP‐WATER CARE ON SP2013
21/08/2015
$10,800.00
$10,800.00
FULCRUM SUPPORT SEPT 2015
9/09/2015
$7,000.00
$7,000.00
FULCRUM PROJECT SITES REMEDIATION
28/09/2015
$51,840.00
$51,840.00
CRM WEBFORM FIXES PARKING LEASE/PERMIT
16/10/2015
$21,600.00
$21,600.00
IMPLEMENTATION OF WRAP CODES FOR CONTACT
16/10/2015
$4,320.00
$4,320.00
AT Wrap Code
16/10/2015
$540.00
$540.00
SQL CONSOLIDATION PROJECT
4/11/2015
$6,480.00
$6,480.00
FULCRUM MIGRATION TO AZURE DESIGN SOW
9/11/2015
$70,000.00
$70,000.00
FULCRUM PRODUCT SPECIALIST 
9/11/2015
$35,640.00
$35,640.00
PAY STAY INTEGRATION WITH IDM
12/11/2015
$1,012.50
$1,012.50
FULCRUM PROACTION ENHANCEMENTS
16/11/2015
$45,360.00
$45,360.00
CONTACT CENTRE AND WEB SERVICES APIS MIGRATION
9/12/2015
$5,400.00
$5,400.00
SHAREPOINT ISS PARKING INFRINGEMENT REV LIBRARY
15/12/2015
$1,620.00
$1,620.00
IDM FOR SYNERGY POC
22/12/2015
$4,320.00
$4,320.00
PTOM CONTRACT MANAGEMENT DISCOVERY
21/01/2016
$11,160.00
$11,160.00
PTOM CONTRACT MANAGEMENT DISCOVERY
21/01/2016
$8,840.00
$8,840.00
IDM, WEB FORMS AND WEB API UPDATES FOR CRM 2015 
22/02/2016
$32,400.00
$32,400.00
AT ‐ FULCRUM STRUCTURED SEARCH SOLUTION
9/03/2016
$48,600.00
$48,600.00
DATA MANAGEMENT ANALYST
16/03/2016
$10,800.00
$10,800.00
PARKING PERMIT PAYMENT REMED 
30/03/2016
$3,240.00
$3,240.00
PTOM CONTRACT MANAGEMENT ‐ DATA ANALYST
1/04/2016
$46,440.00
$46,440.00
PTOM CONTRACT MANAGEMENT DISCOVERY CR
18/04/2016
$14,310.00
$14,310.00
PTOM CONTRACT MANAGEMENT BUILD
2/05/2016
$98,280.00
$98,280.00
ATPARK IDM VNEXT INITIAL ENGAGEMNT
17/05/2016
$12,960.00
$12,960.00
FULCRUM CRL ENHANCEMENTS
19/05/2016
$113,940.00
$113,940.00
PROACTION ENHANCEMENTS
19/05/2016
$53,460.00
$53,460.00
AT ‐ PACE TOOL
23/05/2016
$40,000.00
$40,000.00
EPIPHINI OFFICE 365 DEPLOYMENT 
30/05/2016
$20,000.00
$20,000.00
DIGITAL PERMITS CONFIGURATION & DEPLOYMENT
7/06/2016
$1,620.00
$1,620.00
ENVIRONMENT BUILD & AUDIT INVESTIGATION
15/06/2016
$19,500.00
$19,500.00
FULCRUM PMO Q3 2016 ENHANCEMENTS
4/07/2016
$649,620.00
$649,620.00
AC FULCRUM PILOT SITES
11/07/2016
$24,840.00
$24,840.00
AT ENGINE ROOM REBUILD
25/07/2016
$153,900.00
$153,900.00
---
Property 
AT Document Name
Validity Start Date
Sum of Award Value ($)
Fulcrum
CMOP
Application Development
Application Support
Professional Services
Identity Management
Acquisition
PHR SYSTEM ANALYSIS
26/07/2016
$5,400.00
$5,400.00
FULCRUM MIGRATION TO AZURE 
28/07/2016
$130,275.00
$130,275.00
FULCRUM MIGRATION TO AZURE ‐ PASS THROUGH COSTS
1/08/2016
$114,787.00
$114,787.00
PHR NEW RENEWALS & MAINTENANCE REPORT
15/08/2016
$70,200.00
$70,200.00
SUPP IDM CRM PROJECT UPGRADE & API INTEGRATION
25/08/2016
$5,400.00
$5,400.00
FULCRUM PRODUCT SPECIALIST GROUP
12/09/2016
$99,000.00
$99,000.00
CRM TO CRMOL ‐ API CHANGES 
14/09/2016
$56,160.00
$56,160.00
FULCRUM CRL MINOR ENHANCEMENTS
1/10/2016
$60,000.00
$60,000.00
FULCRUM CRL BACKLOG ENHANCEMENTS FCE1
10/10/2016
$34,560.00
$34,560.00
AT‐PHR ‐ WEB API AND UI AMENDMENTS
24/10/2016
$37,800.00
$37,800.00
IPS ENHANCEMENT BUSINESS ANALYSIS ENGAGEMENT
26/10/2016
$43,000.00
$43,000.00
PROJECT HIGHLIGHTS REPORT TRANSITION & INTERIM SUPPORT ENGAGEMENT
28/10/2016
$34,560.00
$34,560.00
FULCRUM PRODUCT SPECIALIST GROUP
2/11/2016
$118,800.00
$118,800.00
DEPLOYMENT OF IDMCRM PHASE 2
7/11/2016
$5,400.00
$5,400.00
FULCRUM PRODUCT SPECIALIST INFRASTRUCTURE DIVISION
6/12/2016
$60,048.00
$60,048.00
PTOM CONTRACT MANAGEMENT
12/12/2016
$48,600.00
$48,600.00
ENGINE ROOM REBUILD 
2/02/2017
$14,040.00
$14,040.00
FULCRUM PRODUCT SPECIALIST GROUP FEB TO APRIL 2017
7/02/2017
$131,976.00
$131,976.00
TECH CONSULT‐DESIGN AND DEVELOP AZURE LOGIC
10/02/2017
$19,440.00
$19,440.00
FULCRUM CRL ENHANCEMENTS FCE2 DESIGN
10/02/2017
$16,200.00
$16,200.00
TECHNICAL CONSULTING SERVICES
15/02/2017
$16,200.00
$16,200.00
FULCRUM CRL ENHANCEMENTS FCE 2 DELIVERY
24/02/2017
$97,200.00
$97,200.00
PRODUCE TECH DESIGN FOR BUILD
24/02/2017
$13,162.50
$13,162.50
FULCRUM IPS GIS POC SUPPORT
1/03/2017
$2,700.00
$2,700.00
IDM VNEXT CWP & CCWP AD FS CONFIGURATION
4/05/2017
$4,050.00
$4,050.00
FULCRUM PRODUCT SPECALIST GROUP 1.2
8/05/2017
$25,920.00
$25,920.00
CRL FCE3 DESIGN
17/05/2017
$16,200.00
$16,200.00
FULCRUM PROACTION ENHANCEMENTS PHASE 2 Q4 2017
22/05/2017
$60,000.00
$60,000.00
LEAPTHOUGHT TO CONFIG IDM\ADFS DEV ENVIRONMENT
22/05/2017
$945.00
$945.00
FULCRUM IPS SITE UPGRADES AND MIGRATIONS
23/05/2017
$16,200.00
$16,200.00
CMOP INVOICE ENHANCEMENTS
20/06/2017
$16,740.00
16,740.00
$             
FULCRUM INTERFACES RESOURCE AUGMENTATION
20/06/2017
$5,400.00
$5,400.00
NETSKOPE AUDIT
21/06/2017
$4,200.00
$4,200.00
CMOP AZURE MIGRATION & SHAREPOINT 2016 UPGRADE
26/06/2017
$82,080.00
$82,080.00
CONTACT CENTRE CHANGES
26/06/2017
$8,640.00
$8,640.00
FULCRUM PRODUCT SPECIALIST GROUP CRL 
27/06/2017
$20,000.00
$20,000.00
CDD DESK SIDE SUPPORT
27/06/2017
$4,320.00
$4,320.00
IDM WEB API P3 HANDOVER
29/06/2017
$12,960.00
$12,960.00
PHR ENHANCEMENTS PHASE 3
10/07/2017
$47,090.00
$47,090.00
CMOP OPERATOR PERFMORMANCE ENHANCEMENTS ANALYSIS
10/07/2017
$18,090.00
18,090.00
$             
AZURE MIGRATION ATPACE, PROACTION AND CMOP APPLICATION CHANGES
13/07/2017
$34,560.00
$34,560.00
LEAPTHOUGHT ‐ FULCRUM IMPLEMENTATION SERVICES PILOT
17/07/2017
$108,120.00
$108,120.00
AT ENHANCEMENTS
21/07/2017
$10,530.00
$10,530.00
AT 141 ‐ REVIEW AT HOP APPLICATION
21/08/2017
$20,798.00
$20,798.00
AT LMS USER INTERFACE DEVELOPMENT
23/08/2017
$14,040.00
$14,040.00
AT 2017 1.75 AT HR FORMS DISCOVERY
12/09/2017
$16,200.00
$16,200.00
LEAPTHOGUHT – FULCRUM
14/09/2017
$91,800.00
$91,800.00
CMOP ‐ SAP USER INTERFACE TESTING
19/09/2017
$540.00
$
540.00  
ENGINE ROOM PAGE COMMENTS ACCESSIBILITY
21/09/2017
$3,780.00
$3,780.00
T&M CRLL TRANSITION SUPPORT
25/09/2017
$6,400.00
$6,400.00
PHR INVESTIGATION AND IMPACT ANALYSIS
9/10/2017
$10,800.00
$10,800.00
CMOP OPERATOR PERFORMANCE ENHANCEMENTS
11/10/2017
$116,910.00
$116,910.00
MIGRATION OF IDM VNEXT TO AZURE
2/11/2017
$8,640.00
$8,640.00
ATPACE CONTRACT EVALUATION ENHANCEMENTS
8/11/2017
$48,600.00
$48,600.00
PHR ENHANCEMENTS CONTRACTS (INS3.1)
27/11/2017
$49,300.00
$49,300.00
PHR ENHANCEMENTS INS 1 ‐ CLOSEOUT
27/11/2017
$17,550.00
$17,550.00
LEAPTHOUGHT AT CONTACT CENTRE TASK CREATION CHANGE
1/12/2017
$2,700.00
$2,700.00
LEAPTHOUGHT AT ENGINE ROOM ENHANCEMENTS
1/12/2017
$2,160.00
$2,160.00
LEAPTHOUGHT ENGINE ROOM NEWS CAROUSEL
1/12/2017
$2,160.00
$2,160.00
AT CMOP OPERATOR PERFORMANCE ENHANCEMENT EXTENSION
6/12/2017
$53,933.00
$53,933.00
CMOP 2018 ENHANCEMENTS
22/01/2018
$472,500.00
$472,500.00
AT NETWORK AND SECURITY MAINTENANCE RECORDS WORKSITE
30/01/2018
$24,000.00
$24,000.00
FULCRUM ‐ LICENSE AND MAINTENANCE
2/03/2018
$1,500,000.00
$1,500,000.00
ENGINE ROOM VSTS AUTOMATED BUILD
12/03/2018
$6,480.00
$6,480.00
NINTEX FORMS & WORKFLOW UPGRADE
12/03/2018
$5,400.00
$5,400.00
CONTACT CENTRE 03.18 ENHANCE
12/03/2018
$3,240.00
$3,240.00
PROFESSIONAL SERVICE
6/04/2018
$21,600.00
$21,600.00
PROACTION ENHANCEMENTS 2018
30/04/2018
$276,480.00
$276,480.00
MINOR WORKS
14/05/2018
$40,000.00
$40,000.00
USER INTERFACE CRM INT MAORI CONTACT DETAILS
6/06/2018
$24,700.00
$24,700.00
SHAREPOINT SERVER CUMULATIVE UPGRADE
2/07/2018
$31,760.00
$31,760.00
NEW REPORTS OUT OF CMOP
4/07/2018
$21,600.00
$21,600.00
SHAREPOINT SERVER2013 PRODUCTION AZURE MIGRATION
11/07/2018
$16,200.00
$16,200.00
AT‐CMOP 2018‐CONTINUATION FY19
17/08/2018
$604,800.00
$604,800.00
SHAREPOINT 2013 REMEDIATION AND CUMULATION
7/09/2018
$21,000.00
$21,000.00
MIDDLEWARE
27/09/2018
$6,210.00
$6,210.00
FULCRUM DESIGN
2/10/2018
$9,720.00
$9,720.00
AMETI CONNECT PROGRAMME SITE ENHANCEMENT
2/10/2018
$4,320.00
$4,320.00
METRO FACILITIES MANAGEMENT PROGRAMME SITE CONFIGURE
2/10/2018
$2,320.00
$2,320.00
SOFTWARE DEVELOPMENT (POC) FOR GIS TRAFFIC
3/10/2018
$24,900.00
$24,900.00
IDM ‐ PASSWORD COMPLEXITY
5/10/2018
$11,020.00
$11,020.00
IDM UPDATE MEET FORM GUIDELINE
26/11/2018
$23,895.00
$23,895.00
AZURE OPEX REDUCTION PHASE 1
3/12/2018
$28,000.00
$28,000.00
AT‐CRM‐UPDATES TO SUPPORT CRMV9 UPGRADE
10/12/2018
$16,000.00
$16,000.00
FULCRUM EXTERNAL USER ON‐BOARDING IMPLEMENTATION
9/01/2019
$75,000.00
$75,000.00
EMA SOLUTION ARCHITECTURE AND DATA
11/03/2019
$110,484.00
$110,484.00
TRAFFIC CONTROL RESOLUTION REPORT AUTOMATION
20/03/2019
$45,900.00
$45,900.00
IDM DISCOVERY
22/03/2019
$6,480.00
$6,480.00
FULCRUM UPGRADE FOR AMETI EB1
1/04/2019
$48,000.00
$48,000.00
PROJECT HAYSTACK SHAREPOINT 2016 INVESTIGATION
18/04/2019
$16,200.00
$16,200.00
PRO ACTION DATA EXPORT SERVICE
18/04/2019
$11,880.00
11,880.00
$        
ENGINE ROOM SEARCH ENHANCEMENTS
6/05/2019
$16,200.00
$16,200.00
PROFESSIONAL SERVICES AND SUPPORT WORK
7/05/2019
$21,600.00
$21,600.00
BT PROFESSIONAL SERVICES 
17/06/2019
$9,280.00
$9,280.00
SQL SERVER 2017 UPGRADE
4/07/2019
$21,000.00
$21,000.00
PROFESSIONAL SERVICES‐SA SYNERGI PROJECT
17/07/2019
$13,920.00
$13,920.00
TRAFFIC CONTROLS TEAM SITE MIGRATION 
23/07/2019
$16,200.00
$16,200.00
CMOP RADIO REPLACEMENT SUPPORT
1/08/2019
$16,200.00
$16,200.00
E‐SCOOTERS DATA INTEGRATION DESIGN
7/08/2019
$9,280.00
$9,280.00
DYNAMICS GREENFIELDS IMPLEMENTATION SUPPORT
16/08/2019
$5,400.00
$5,400.00
E‐SCOOTER REPORTING SOLUTION‐DESIGN & PM
2/09/2019
$3,480.00
$3,480.00
BTL to RTH
3/09/2019
$5,800.00
$5,800.00
TECH CONSULTATION PUBLIC CONSULTATION PLATFORM & VOC
24/09/2019
$23,200.00
$23,200.00
TOTALS:
$13,126,377.81
$5,282,867.00
$1,403,393.00
$481,740.00
$2,086,773.56
$1,071,788.25
$2,419,274.00
$380,542.00
---
Document Outline
---