This is an HTML version of an attachment to the Official Information request '
Procurement advice
'.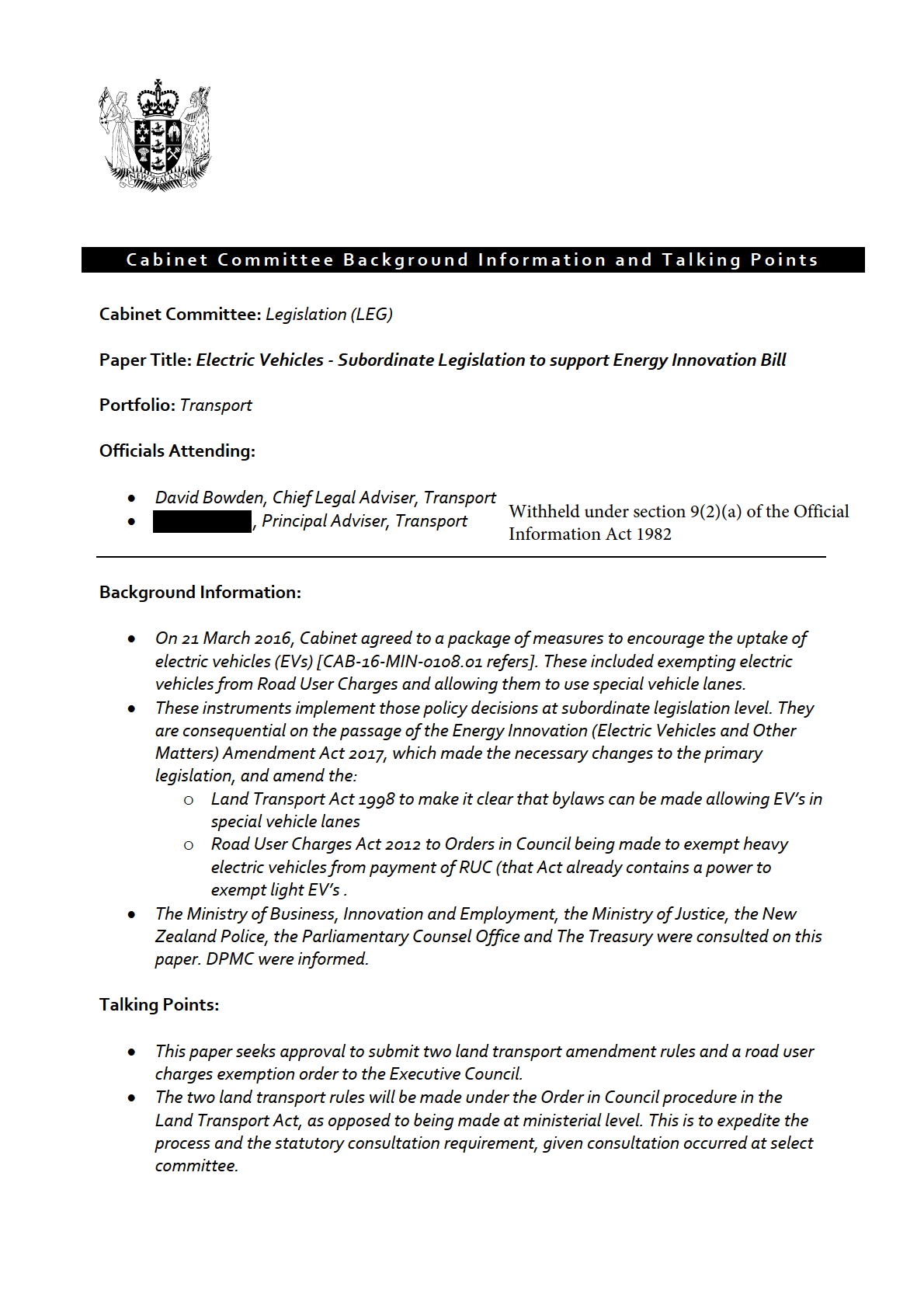 ---
  
The Land Transport (Road User) Amendment Rule 2017 amends the Land Transport (Road 
User) Rule 2004  to make it lawful for electric vehicles to be driven in bus lanes and high 
occupancy vehicle lanes (subject to the road controlling authority making a bylaw 
permitting this).
  
Land Transport Rule: Traffic Control Devices Amendment 2017 amends Land Transport 
Rule: Traffic Control Devices 2004 to prescribe road signs and markings relating to the use 
of electric vehicles.
  
The Road User Charges (Exemption Period for Heavy Electric RUC Vehicles) Order 2017, 
made under the Road User Charges Act 2012, exempts heavy electric RUC vehicles from 
the payment of road user charges until the end of 2025.
  
The instruments will come into force on 1 September 2017.
---