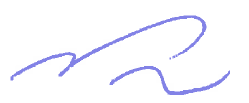 20 Viaduct Harbour Avenue, Auckland 1010 
Private Bag 92250, Auckland 1142, New Zealand 
Phone
 09 355 3553   
Website
 www.AT.govt.nz 
9 November 2018 
Mr Ben Ross  
[FYI request #8837 email]     
Dear Mr Ross 
Local Government Official Information and Meetings Act 1987 
CAS-882987-C3H8R6 
Thank you for contacting Auckland Transport on 9 October 2018, requesting updates for the 
Papakura Safer Community Programme.   
Your request for information is refused  under Section 18  (d) of the Local Government Official 
Information and Meeting Act 1987 (LGOIMA) as the information will be publically available soon. 
The feedback received in the first round of consultation will be published before the end of 2018. 
The next consultation phase is planned for the first half of 2019 and will focus on and outline the 
types of changes that will improve walkability in Papakura.  
We apologise for the delay in the consultation  programme, we have received a large amount of 
feedback that requires analysis from our project team. This analysis informs the decisions that are 
made regarding which areas to focus on and the types of measures we need to propose in order to 
meet the project objectives and reflect public feedback.  
We appreciate your patience and can advise you that construction for the Papakura Safer 
Communities Programme is planned for the 2020/21 financial year.  
We trust the above information has addressed your request however should you believe that we 
have not dealt with your request appropriately, you have the right in accordance with section 27(3) 
of the LGOIMA to make a complaint to the Office of the Ombudsman and seek an investigation and 
review in regard to this matter. 
If you have any further queries, please contact Auckland Transport on 09 355 3553 quoting Official 
Information request number CAS-882987-C3H8R6. 
Yours sincerely   
Randhir Karma  
Group Manager – Network Management and Safety 
---

Page 
2
 of 
2
---