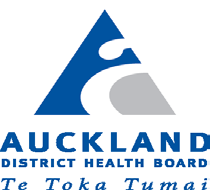 Auckland DHB 
Chief Executive's Office 
Level 1 
Building 37 
Auckland City Hospital 
PO Box 92189   
Victoria Street West   
Auckland 1142   
Ph: (09) 630-9943    ext: 22342   
Email:  
[Auckland District Health Board request email] 
10 May 2018    
Shay McGuinness 
By email to:  
[FYI request #7600 email] 
Dear Shay   
Re 
Official Information Request - Employee Screening Vulnerable Children's Act 
I refer to your official information request dated 12 April 2018 for information about child health 
worker staffing and screening as required by the Vulnerable Children's Act (VCA). 
The information you have requested is enclosed.  We have provided the information under each of 
your questions below. 
1.  How many employment positions Auckland DHB has in total?   
There are 10,557 positions at Auckland DHB. 
2.  How many of the total employees have been designated as Core Children's Workers? 
Auckland DHB has determined 7,699 as children's worker roles. 
3.  How many of the total employees have been designated as non-core Children's workers? 
For the purposes of VCA checks we have not differentiated between core children's and non-
core children's roles.   Auckland DHB has taken the position that both core and non-core 
children's roles should have VCA checking.   
4.  The total cost to Auckland DHB to date of VCA checks on Auckland DHB employees, broken 
down as Police check costs, Personnel (HR and manager) and other costs? 
We can only provide the cost of Police checks, which is $8.50 per application.  This fee was 
payable from December 2017.  Both HR Advisor and Manager time and costs make up part of 
those employees' ordinary working week.     
5.  How many existing employees were discovered to have something that prevented them from 
continuing to be employed as a children's worker as a result of the VCA checks? 
There have been 3 employees to date.   
Welcome  Haere Mai  |  Respect  Manaaki  |  Together  Tūhono |  Aim High  Angamua 
adhb.health.nz 
---

I trust this information answers your questions. 
You are entitled to seek a review of the response by the Ombudsman under section 28(3) of the 
Official Information Act.  Information about how to make a complaint is available at 
www.ombudsman.parliament.nz 
or freephone 0800 802 602.     
Yours faithfully     
Ailsa Claire, OBE 
Chief Executive
Welcome  Haere Mai  |  Respect  Manaaki  |  Together  Tūhono |  Aim High  Angamua 
adhb.health.nz 
---
Document Outline
---