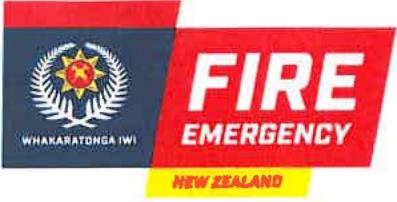 POSITION DESCRIPTION 
SENIOR STATION OFFICER 
OPERATIONS 
Business area: 
Operations 
Location: 
Various 
Reports to: 
Assistant Area Manager 
Version date: 
01 July 2017 
ORGANISATION CONTEXT 
Fire and Emergency New Zealand is a Crown Entity established on 1 July 2017 under the Fire and 
Emergency Services Act 2017. The role of our new Organisation is to reduce unwanted fires, respond 
to  structural  and  vegetation  fires  and  other  emergencies  including  motor  vehicle  crashes,  medical 
emergencies,  hazardous  substance  related  incidents,  natural  disasters  and  support  increased 
community resilience. 
Our new, unified Organisation wil  provide a fire and emergency service that delivers for communities, and 
the firefighters who serve them, now and in the future. 
POSITION CONTEXT AND PURPOSE 
The  purpose  of  the  Senior  Station  Officer  role  is  to  contribute  to  reducing  the  incidence  and 
consequences of fire by managing a Shift of sixteen (16) persons.  Undertaking fire prevention and fire 
loss reduction  strategies within communities, maintaining a  state of  response readiness, undertaking 
response activities at a wide range of emergency incidents, and post-incident recovery and restoration of 
response readiness.  As an Officer, the role is also responsible for compliance with command and control 
procedures at all incidents, assuming command in single and multi-crew responses, and operating as a 
member of incident management teams at larger scale incidents. 
SCOPE OF JOB 
Financial delegations: 
$1,000 (Expenditure) 
$0 (Capital Assets - Building, Equipment, Systems) 
Staff responsibility: 
16 
KEY   ACCOUNTABILITIES & DELIVERABLES 
under the Official Information Act 1982
The job holder is responsible for: 
Pre-Incident Preparation 
Responsible for ensuring their Shift maintains a state of operational readiness that enables a timely 
and effective response to incidents: 
•
Ensures that their crew develop and document a comprehensive understanding of the nature
and risk profile of the response area to enable an effective response.
•
Contributes to organisational risk awareness through detailed understanding of their
response area.
•
Ensures that operational staff within their command maintain the skil s necessary to perform
Released  their operational duties to the required standard.
•
Ensures the testing and maintenance of all equipment to organisational standards to ensure
it is constantly operationally ready.
---


• 
Ensures that all shift members are appropriately equipped with PPE and maintains 
compliance with PPE standards.   
• 
Ensures al  shift members understand and maintain a working knowledge of all relevant 
statutory obligations and operational procedures to ensure compliance.   
•
1982  
Identifies the resources required to respond effectively based on the risk profile and makes 
detailed submissions to secure required resources     
Incident Management   
As officer in charge of a responding crew, and, in many cases, incident controller, directs the activities 
Act 
of other personnel to ensure safety and effective response:   
• 
Direct activities of crew(s) at emergency incidents, including directing individual's actions in 
hazardous environments 
PROUD 
• 
Responsible for dynamic risk assessment and safe person concept in respect of him/herself 
and his/her crew. 
HISTORY 
• 
Perform functions of the command and control structure of an incident which can include 
assuming command, undertaking scene assessment, identifying projected resource needs, 
BRIGHT 
managing multiple crews, structuring incident ground facilities, establishing incident 
management teams, selecting, implementing, reviewing and changing response strategy 
FUTURE 
and tactics, preparing for escalation and hand-over, coordinating size-up. 
• 
Leads and tasks individuals with required activities at an emergency incident, and where not 
the officer in charge, as directed by the officer in charge. This can include activities such as: 
o  Fire attack/exposure protection 
o  Search and rescue 
Information 
o  Salvage/recommission 
o  MVA extrication 
o  Scene safety 
o  Isolate, contain, identify, make safe and decontaminate Hazardous Substances 
o  Patient Care 
o  General rescue 
o  Lines rescue 
o  Natural disaster events 
o  Medical response and medical assist 
Official   
Post-Incident Management 
Leads and/or contributes to post-incident response actions associated with clean-up, investigation and 
restoration of operational readiness: 
the   
• 
Leads investigation and responsible for determining initial cause of fire. 
• 
Represents Fire and Emergency New Zealand in legal proceedings relating to incidents 
attended. 
• 
Selects tactics to ensure scene preservation to enable fire investigation to be completed. 
• 
Monitors and ensures ongoing safety of crew during salvage 
• 
Assists in providing advice and support to victims 
under 
• 
Directs the clean-up and recovery of the incident site and restore the fire appliance and 
equipment to full readiness for the next emergency 
• 
Leads operational debriefing to ensure future operational effectiveness, including post- 
incident recording 
• 
Takes actions to address firefighter welfare needs. 
• 
Represents fire service in required stakeholder engagement including media, police, 
ambulance, insurance companies, TLA's, power authorities etc. 
• 
Ensures that the recommissioning of equipment post-incident occurs to restore operational 
readiness   
Community Risk Reduction 
Establishes, implements and leads crew in executing plans and activities focused on reducing fire risk 
Released within the Brigade's response area or wider community:   
---


• 
Plan and implement local annual community risk reduction plan in accordance with Area's   
business plan.   
• 
Liaises with fire risk management personnel to ensure all risk reduction activities are planned 
and coordinated effectively, and to access specialist advice.   
• 
Dealing with public enquiries and providing advice on risk reduction 
•
1982  
Manage the delivery of national risk reduction initiatives and programmes at a local level   
including Firewise, Home Fire Safety Checks, 
• 
Working with at-risk community groups to enhance fire safety knowledge and understanding     
Administration 
Act   
Leads and undertakes a range of administrative functions associated with the core roles of response 
readiness, incident response, risk reduction and team leadership and management:     
• 
Maintains all relevant organisation databases (including the core Station Management 
System - SMS) related to core operational, training, risk reduction and station maintenance 
PROUD 
and management/supervision activities. 
· 
• 
Ensures station supplies are maintained to appropriate levels to support effective running of 
HISTORY 
brigade and operational response. 
•
BRIGHT 
Makes effective decisions about asset use in a manner that protects their value, usefulness 
and durability. 
FUTURE 
Crew Leadership, Management and Supervision 
Provides supervision, management and leadership to his or her watch in a manner which maximises 
crew effectiveness and performance and ensures all relevant organisational people management 
Information 
obligations are met:   
• 
Manages relationships between paid and volunteer crews to foster close co-operation and 
effective response. 
• 
Contributes to inter-watch co-operation and co-ordination to ensure efficient running of 
station. 
• 
Sets and communicate standards of performance and achievement and ensure an 
environment is created where these standards are met. 
• 
Ensure all People and Capability policies and procedures are adhered to. 
Official 
• 
Provide coaching, feedback and support to enable staff to achieve high levels of performance. 
• 
Ensure early and successful resolution of disputes, grievances and performance issues. 
• 
Ensure resources are allocated to meet work volumes.   
the 
Training 
Ensures crew members receive training targeted at developing their competence and capability:   
• 
Develops and implements a training plan for crew members that ensures they have al  the 
skil s required to perform effectively 
• 
Lead crew training activities.   
under   
SAFETY, HEALTH & WELLBEING RESPONSIBILITIES 
Fulfils Fire and Emergency NZ Employer obligations in respect of the health and safety of his/her crew 
and ensures compliance with al  health and safety statutory and policy accountabilities.: 
• 
Ensuring knowledge of the Safety, Health & Wel being Policy and abiding by and actively 
promote its principles 
• 
Ensuring that a safe and healthy working environment is maintained for colleagues and visitors 
on site, with particular emphasis on ensuring that all identified hazards are controlled, accidents 
and near miss incidents are managed, and employees are trained or supervised 
• 
Monitoring the completion of al  Safety, Health & Wel being records and documentation for staff 
training,  accidents,  near  misses,  accident  investigation,  hazard  management  and  health  & 
Released  safety goals and objectives      
---


• 
Managing the rehabilitation of employees as appropriate, and participating in own 
rehabilitation should an injury be sustained   
• 
Any other duties consistent with the position as may be required from time to time by the Area 
Manager, Assistant Area Manager, or Senior Senior Station Officer 
1982    
KEY RELATIONSHIPS 
Act   
Internal 
External 
•  Other crew and brigade 
•  Communities 
members 
•  Community Groups 
PROUD 
•  Other officers within Station/Area 
•  Other Emergency Service Partners 
•
•
HISTORY 
Volunteer brigades within Area 
  Building owners 
•  Other brigades within Area 
•  Businesses 
BRIGHT 
•  Area Management 
•  Fire Risk Management Officers 
FUTURE 
•  Volunteer Support Officers 
•  Training Officers   
QUALIFICATIONS, ATTRIBUTES AND EXPERIENCE 
Information 
Suitable candidates will possess the following skil s/attributes: 
Essential 
• 
Successful completion of al  Fire and Emergency NZ Career TAPS Programmes up to and 
including Senior Station Officer Level, or demonstrated competence to the same level 
• 
Sound technical and practical skil s in the management of fire risk 
• 
Minimum of 2 years secondary schooling 
• 
Qualified Emergency Response Driver 
Official 
• 
In-depth knowledge of sections of the Fire and Emergency NZ Act, Hazardous Substances and 
New Organisms Act, Civil Defence and Emergency Management Act relevant to their delegated 
statutory authorities 
• 
Qualified Pump Operator 
•
the   
Significant knowledge and experience in applying fire suppression techniques 
• 
Competent in the use of MS Office suite and other Fire and Emergency NZ IT based systems 
and communication tools 
• 
Maintains ability to meet prescribed fitness standards and pass regular fitness assessment 
• 
Sound interpersonal skil s and a demonstrated ability to communicate effectively with diverse 
audiences 
• 
Demonstrated ability to display leadership and direction to teams and individuals in a complex and 
challenging environment 
under 
• 
Excel ent understanding and knowledge of health and safety legislation and a demonstrated 
commitment to best practice health and safety standards in the workplace   
Desirable 
• 
Level 5 National Certificate in Fire and Rescue Services (Urban) or equivalent experience 
• 
Level 4 National Certificate in Business (First Line Management) or equivalent experience   
Released   
---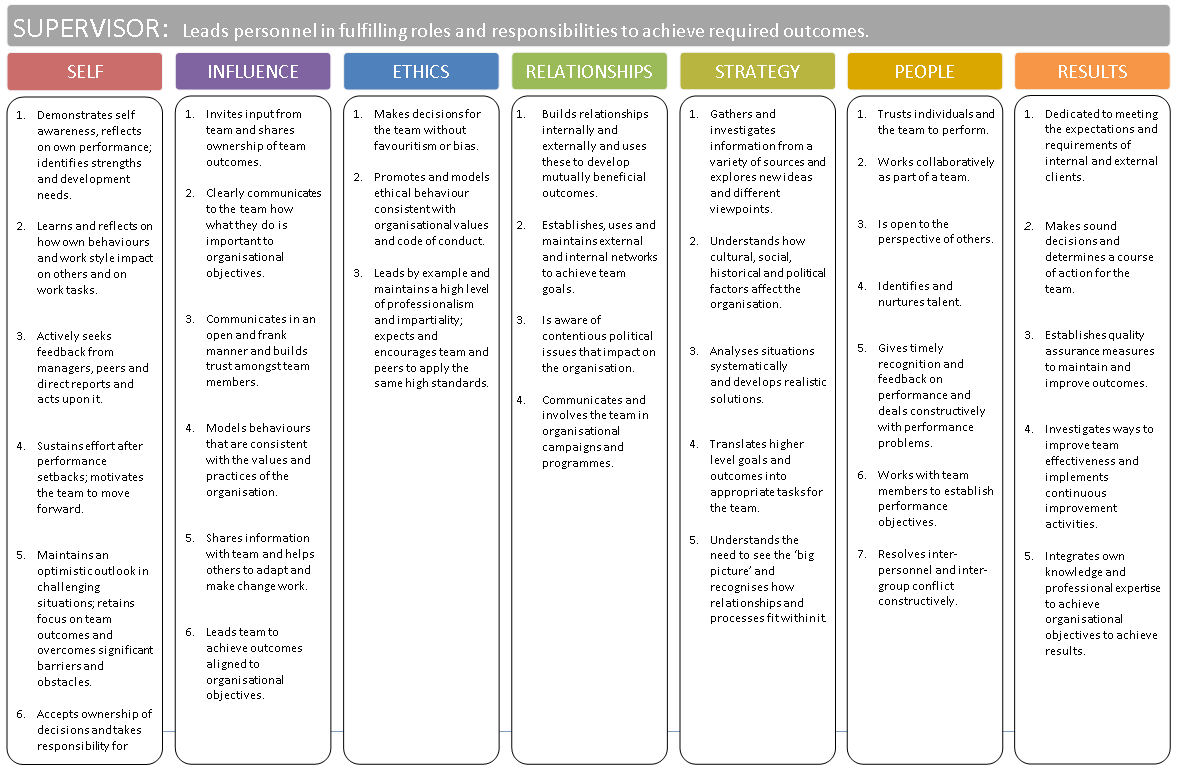 1982  
Act 
Information 
Official 
the 
under     
Released 
---