50 Victoria Street 
Private Bag 6995    
Wellington 6141   
New Zealand   
T 64 4 894 5400 
F 64 4 894 6100 
14 May 2018 
www.nzta.govt.nz         
Tony Randle   
[FYI request #7537 email]                        
Ref: OIA-3695     
Dear Mr Randle,  
Request made under the Official Information Act 1982  
Further to our letter of 30 April 2018, seeking clarification of the revised scope of your request under 
the Official Information Act 1982 (the Act), for the following information:  
The benefit cost analysis for urban cycleways for the following regions: 
1. Auckland 
2. Hamilton 
3. Wellington 
4. Christchurch 
5. Dunedin 
This applies to all of the TLAs within a region. For example: the whole Wellington region, and 
not just the Wellington City Council area. 
On 1 May 2018 you further clarified that the request does not cover any projects for which the 
Transport Agency is yet to make a decision on.  
This letter is to advise you that the New Zealand Transport Agency is extending the 20 working days 
available to respond to your request, as allowed for under section 15A of the Official Information Act 
1982. We require an additional 40 working days to respond to your request. We expect to send you a 
response on or before 10 July 2018.  
The deadline is being extended due to the large quantity of information you have requested. Collating 
this information wil  take more than the 20 working day time limit. There will also be consultation 
required with relevant Approved Organisations to consent to the release of the information to you.  
We are interested in assisting you in the most efficient and timely way possible and to ensure the 
information you receive meets your needs. To do so, we would like to collate information by region and 
release the first to you as early as possible to assess it fits your needs.  
If you would like to discuss the scope of your request and the information resulting from it, please 
contact Bob Alkema, Senior Manager – Investment & Finance, by email to [email address], or 
by phone on (04) 901 6158.           
---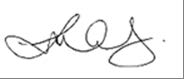 Under section 28(3) of the Official Information Act 1982, you have the right to apply to an Ombudsman 
for an investigation and review of the decision to extend this request. For more information, the 
Ombudsman website is www.ombudsman.parliament.nz.   
Yours sincerely    
Leisa Coley 
Manager – Ministerial Services     
2 
---