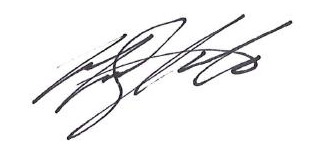 23 March 2018   
The Hon David Parker 
Minister for the Environment  
Email:  
[FYI request #7487 email] 

Dear David,   
Official Information Act Request #11808 – Warranted HSNO Enforcement Officers  
 

Thank you for your enquiry received on 21 March 2018 made under section 12 of the Official 
Information Act 1982.  Your request was as follows:   
1)  Who are the warranted HSNO Enforcement Officers at the Waikato District Health 
Board?   
-  David Cumming  
-  Chris Montgomery  
-  Nicole Petersen (Zeier)  
-  Justin Hankins 
-  Bella -Ann Tuau   
2)  Which of these officers oversaw the loading of 1080 ecotoxin baits at 20 Joan 
Gaskell Drive, Whitianga, on 17 October 2017 and in the Kaimarama Valley on the 
18 October 2017, for the Papakai aerial drop?  
  
Chris Montgomery prepared the approval plus conditions as the lead Health 
Protection Officer for Hazardous Substances.  I am unable to confirm if he was 
physically present on site on the dates stipulated as he is currently on annual 
leave until mid-April.    
3)  To whom should we address correspondence regarding enforcement of the HSNO 
act?   
 
Deryl Penjueli  
Public Health Manager  
Private Bag 3200 
HAMILTON 3210   
Regards     
Mark Spittal 
Executive Director Community & Clinical Support 

Waikato District Health Board  
cc  
Legal   
---