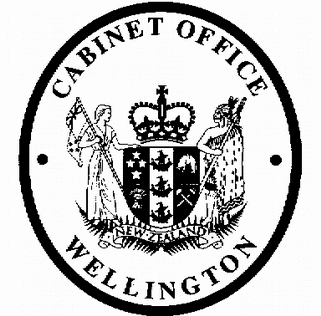 I N   C O N F I D E N C E 
CAB-17-MIN-0490 
Cabinet
Minute of Decision
This document contains information for the New Zealand Cabinet. It must be treated in confidence and 
handled in accordance with any security classification, or other endorsement. The information can only be 
released, including under the Official Information Act 1982, by persons with the appropriate authority.
Operating Basis for Labour - New Zealand First Coalition Government, 
Supported by the Green Party
Portfolio
Prime Minister
On 26 October 2017, Cabinet: 
1
endorsed
, as the basis on which the government will operate:
1.1
the Cabinet Manual (2017 edition);
1.2
the Coalition Agreement between the New Zealand Labour Party and New Zealand 
First Party;
1.3
the Confidence and Supply Agreement between the New Zealand Labour Party and 
the Green Party of Aotearoa New Zealand;
2
noted
 that further guidance on the procedures that will give practical effect to the 
agreements will be provided to Ministers' offices and departments in due course and that, in 
the meantime, consultation between the parties will be co-ordinated by the Prime Minister's 
office.
Michael Webster
Secretary of the Cabinet
Hard-copy distribution:

All Ministers
1 
3tr0k5d36g 2018-03-02 09:14:10
I N   C O N F I D E N C E 
---