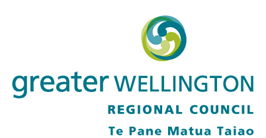 By email   
Shed 39, 2 Fryat  Quay 
Pipitea, Wellington 6011 
PO Box 11646 
10 May 2019 
Manners Street 
Wellington 6142 
T  04 384 5708 
File Ref:  OIAP-8-17227 
F  04 385 6960   
www.gw.govt.nz 
Tony Randle   
Email:
 [FYI request #7104 email] 
Dear Mr Randle 
Request for information 2019 - 026 – subsequent response  
 I refer to your request for information dated 29 April 2019, which was received by Greater 
Wellington Regional Council (GWRC) on 29 April 2019. You have requested the 
following information:  
"… 
 
If it is of any help, here is a link to the GWRC response to FYI with the equivalent 
spreadsheet that was provided last year that covers the information I am still missing: 
https://fyi.org.nz/request/7104-request-for-the-detailed-transport-rate-calculations-
outlined-in-the-gwrc-2018-19-annual-plan#incoming-24484  
 
…" 

Transport rate model 
Please find attached two spreadsheets pertaining to the calculation of the public transport 
rates. You can find the calculations specifically relating to public transport in 'Public 
transport' sheet.  
  Rates 2019_20 rates (proposed) 
  Rates 2019_20 rates (alternative)   
Please note, the first spreadsheet contains the rates model for the proposed option with a 
differential applied on the general rate within Wellington City. The second spreadsheet 
contains the rates model for the alternative option. The rates allocation for public transport 
remains the same in both models.   
For more information about these two options, please refer to 
https://haveyoursay.gw.govt.nz/ontrack2019-20.
---
We have not withheld any information on the spreadsheets.    
If you have any concerns with the decision(s) referred to in this letter, you have the right to 
request  an  investigation  and  review  by  the  Ombudsman  under  section  27(3)  of  the  Local 
Government Official Information and Meetings Act 1987.  
Yours sincerely      
Alan Bird 
Acting General Manager, Corporate Services
---