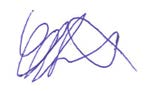 NATIONAL OFFICE 
50 Victoria Street    
Private Bag 6995   
Wellington 6141 
19 January 2018 
New Zealand 
T 64 4 894 5400   
F 64 4 894 6100   
www.nzta.govt.nz     
Anita Easton   
[FYI request #6926 email]     
REF: OIA-3414    
 Dear Anita  
Request made under the Official Information Act 1982  
Thank you for your email
of 1 December 2017 requesting the fol owing information under the Official 
Information Act 1982 (the Act):  
What activities have you undertaken to enforce the appropriate use of advanced stop boxes in 
Wellington? This includes activities undertaken jointly with the regional council, the police, local 
territorial authorities or other agencies, individual enforcement activities. I would appreciate any 
statistics you capture about these activities, such as warnings for other vehicles using the 
advanced stop boxes. 
What enforcement or communication activities are planned, or currently in planning? 
The NZ Transport Agency understands that you requested the same information from the Greater 
Wellington Regional Council, the Wellington City Council and the NZ Police. On 4 December 2017, 
Hugh Wilson of the Wellington City Council responded to your request, explaining that under current 
legislation, Advanced Stop Boxes are not considered cycle lanes and as such cannot be enforced. The 
Transport Agency supports this statement. As such, the Transport Agency has not undertaken any 
enforcement activities regarding the use of Advanced Stop Boxes, and no statistics have been recorded. 
Therefore, you request has been refused under section 18(e) of the Act, as the information requested 
does not exist.  
The Transport Agency provides information about how to use Advanced Stop Boxes in the official New 
Zealand code for cyclists. This can be accessed at: www.nzta.govt.nz/resources/roadcode/cyclist-
code/. Additional information can also be found in the official New Zealand road code at: 
www.nzta.govt.nz/resources/roadcode/updates/.  
If you would like to discuss this reply with the Transport Agency, please contact Sharleen Hannon, 
Senior Cycling Advisor, at [email address] or on 020 405 60146.   
Yours sincerely    
Caroline Horrox 
Senior Manager, System Design (Acting)        
---