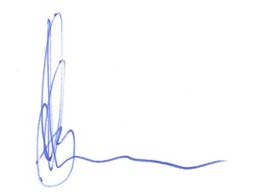 Performance & Optimisation 
55 Featherstone Street 
PO Box 2198 
Wellington 6140    
10 October 2017    
Mr Robert McKenzie 
[FYI request #6543 email]    
Dear Mr McKenzie 
Thank you for your request made under the Official Information Act 1982 (OIA), received on 
13 September 2017. You have requested the following information:   
Question one 
What debt col ection agencies do you use in Australia for collection of Student Loans. 
Question two
Also do the agencies collect on behalf of IRD or do they actually own part of the debt? 
Question three 
If a debtor makes contact with IRD will the debt collection agency stop calling the debtor? 
Please find responses to each of these questions below.   
Question one
Inland Revenue uses  Baycorp Australia  to locate contact  details and/or collect amounts in 
default. This is for both child support customers and student loan borrowers who we believe 
are living overseas.
Question two
Inland Revenue does not sell, give or transfer the debt of a borrower or defaulter to any third 
party agencies. Baycorp acts on behalf of Inland Revenue  to locate the debtor and any 
payments made by student loan borrowers or child support customers are made directly to 
Inland Revenue.
Question three
When a defaulting  student loan borrower  contacts  Inland Revenue following contact from 
Baycorp, Inland Revenue wil  take over the interaction. As long as the borrower continues to 
work with Inland Revenue to resolve their debt we wil  continue to manage that contact.    
In cases where the borrower does not want to work with Inland Revenue, the collection agency 
wil  continue the contact.   
Thank you for your request. I trust that the information provided is of assistance to you.    
Yours sincerely   
Maurice Lawlor 
Business Owner 
UNCLASSFIED 
---