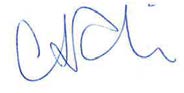 22 May 2017 
147 Lambton Quay, Wel ington 6011 
Phone +64 4 495 7200 
Fax +64 4 382 3589 
Shane Gibson  
Email
 [email address] 
E-mail: fyi-request-5812-
Websit
e www.dia.govt.nz 
[email address] 
Dear Mr Gibson 
Official Information Act 1982 (OIA) information request 16/17-0342
Thank you for your request under the Official Information Act 1982 (OIA) received by the 
Department of Internal Affairs on 2 May 2017. 
You requested 
Does your organisation currently use the Atlassian Confluence Cloud service? 
(http://www.atlassian.com/software/confluence)
Has a formal cloud assessment been undertaken and approved for the use of this service? 
The Department of Internal Affairs has not undertaken an assessment of the Atlassian 
Confluence Cloud service and does not currently use this service. There are several staff 
within the Department, who are using another organisations instance of the service for 
sharing unclassified information relating to digital preservation. This is the extent of the use 
that has been identified. 
I hope this information is of assistance. 
You have the right to seek an investigation and review by the Ombudsman of this response. 
Information about how to make a complaint is available at
 www.ombudsman.parliament.nz 
or freephone 0800 802 602.     
Carmel Ali   
Chief Security Officer   
---
Document Outline
---