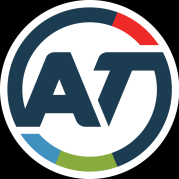 6 Henderson Valley Road, Henderson, Auckland 0612 
Private Bag 92250, Auckland 1142, New Zealand 
Ph
 09 355 3553   
Fax
 09 355 3550 
13 February 2017 
Tim Frank  
[FYI request #5205 email] 
Dear Mr Frank 
Local Government Official Information and Meetings Act 1987 (LGOIMA) 
CAS-353799-J2Z8L3 
Thank you for contacting AT on 13 January 2017 with the following request: 
Under  the  Local  Government  Official  Information  and  Meetings  Act  I  request  any  information  on  the 
routing of buses and locations of bus stops in the precinct of the Greenlane Clinical Centre. This should 
include  any  documents  such  as  correspondence,  reports,  and  meeting  minutes.  While  included  in  the 
above request, I am also particularly interested in any analysis of the time added to bus schedules by the 
current  routing  through  the  precinct  in  contrast  with  possible  more  direct  routes  in  the  precinct  of  the 
Greenlane Clinical Centre.  
For the purposes of clarification, I am not referring to information that only states or discusses whether 
certain bus routes should or do enter the precinct or not. 
Please find the documents held in relation to the planning of the bus route and bus stop locations in the precinct 
of  Greenlane  Clinical  Centre  as  requested.  In  accordance  with  section  7(2)(a)  of  the  LGOIMA,  identifying 
information has been removed to protect the privacy of natural persons.  
We  trust  the  information  has  addressed  the  matters  raised  however,  should  you  believe  that  we  have  not 
responded appropriately to your request, you have the right in accordance with section 27(3) of the LGOIMA to 
make a complaint to the Office of the Ombudsman to seek an investigation and review in regard to this matter. 
If  you have  any further queries please contact  Auckland Transport on  09 355 3553 quoting Official Information 
request number CAS-353799-J2Z8L8.     
Yours sincerely 
Colin Homan  
Group Manager AT Metro Development 
www.aucklandtransport.govt.nz 
---