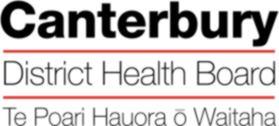 Planning and Funding 
P O Box 1600,  
Telephone:  0064 3 364 4130 
CHRISTCHURCH
Fax:  0064 3 364 4165 
       [email address] 
16 February 2017   
Lait Dalal 
Email: 
[FYI request #5204 email]
Dear Lait  
Re: Official Information Act Request CDHB 9559 
 

We refer to your email dated 13 February 2017 which was transferred to Canterbury District Health Board from 
Ministry  of  Health  on  15  February  2017,  requesting  the  following  information  under  the  Official  Information 
Act.  
Exact figure of last 3 years for the following: 
 
1.  Total Number of New Zealand medical graduates who were unable to find a PGY1 position in 
2016 intake. 
2.  Total number of designated PGY1 positions across all DHB's where, following a withdrawal or 
decline by ACE matched candidates, PGY2 or higher candidates were appointed. 
 
3. Out of these appointments :-  
A 
- 
Breakdown of appointments quarter wise.  
B 
- 
How many were existing employee and required further PGY1        allocation to 
meet MCNZ general registration requirements. 
 
   C 
How many of these appointees satisfied MCNZ registration 
requirements through comparable health care system or  
competent authority pathways.  
As required under the Official Information Act (1982), the Canterbury District Health Board will respond to your 
request within 20 working days. You should receive a response on or before 15 March 2017.  
If a large amount of information has been requested or if the Canterbury District Health Board needs to consult 
in order to make a decision, we may need to extend this date (this is provided for in section 15A of the Act). 
 We will advise you if such an extension is necessary.   
Yours sincerely    
Wayne Turp 
Project Specialist 
---