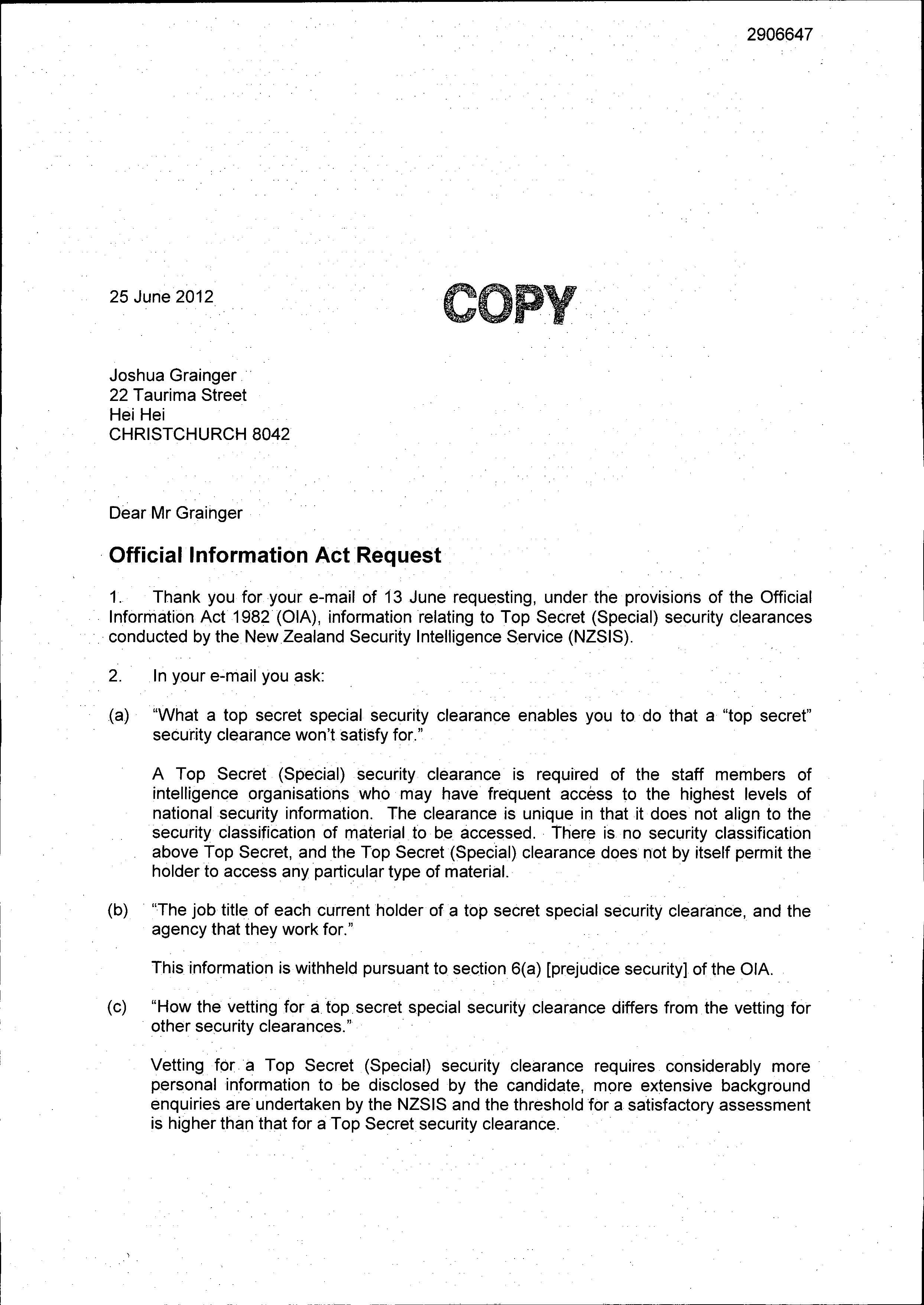 2906647
25 June 2012
Joshua Grainger
22 Taurima Street
Hei Hei
CHRISTCHURCH
8042
Dear Mr Grainger
. Official Information Act Request
1.
Thank you for your e-mail of 13 June requesting,
under the provisions of the Official
Information Act 1982 (alA),
information relating to Top Secret (Special) security clearances
conducted by the NewZealand
Security Intelligence Service (NZSIS).
2.
In your e-mail you ask:
(a)
"What a top secret special security clearance enables you to do that a "top secret"
security clearance won't satisfy for."
A Top
Secret
(Special)
security
clearance
is required
of the
staff
members
of
intelligence
organisations
who may have frequent
access to the highest
levels of
national security information.
The clearance is unique in that it does not align to the
security classification
of material to be accessed.
There is no security classification
above Top Secret, and the Top Secret (Special) clearance does not by itself permit the
holder to access any particular type of material.
(b)
'The job title of each current holder of a top secret special security clearance, and the
agency that they work for."
This information is withheld pursuant to section 6(a) [prejudice security] of the alA.
(c)
"How the vetting for a top secret special security clearance differs from the vetting for
other security clearances."
Vetting
fora
Top Secret
(Special)
security
clearance
requires
considerably
more
personal
information
to be disclosed
by the candidate,
more extensive
background
enquiries are undertaken by the NZSIS and the threshold for a satisfactory assessment
is higher than that for a Top Secret security clearance.
---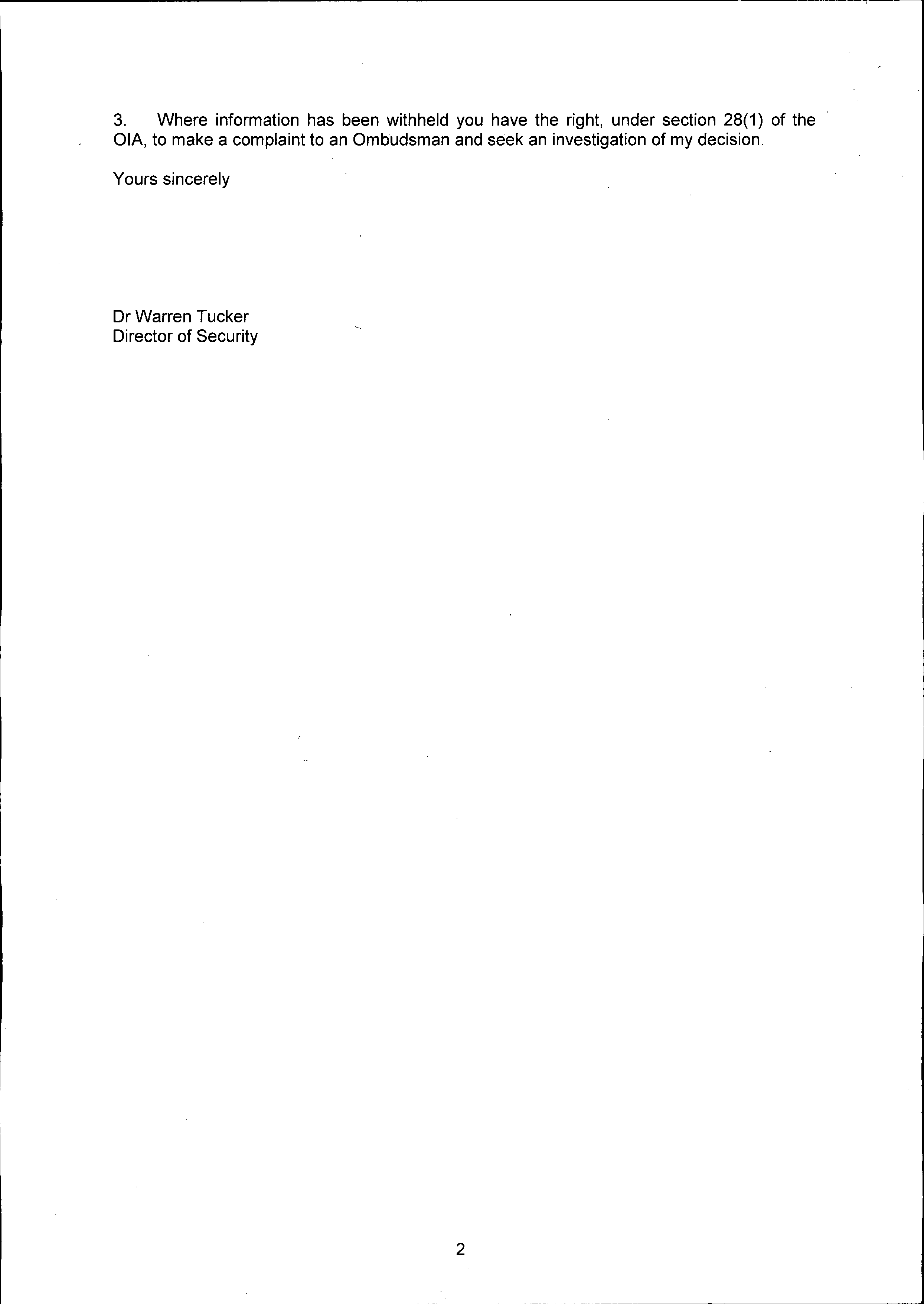 3.
Where information
has been withheld you have the right, under section 28(1) of the
OIA, to make a complaint to an Ombudsman and seek an investigation of my decision.
Yours sincerely
Dr Warren Tucker
Director of Security
2
---
Document Outline
---