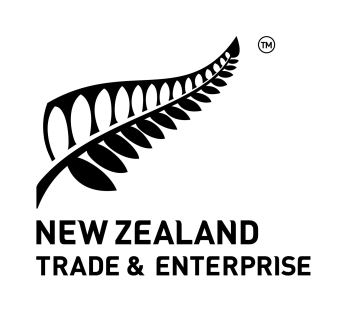 [FYI request #3146 email] 

11 October 2015   
Dear Valerie  
RE:  OIA 2015-16-14  

Thank you for your email of 14 September 2015 received by New Zealand Trade and Enterprise 
(NZTE) on 14 September 2015 concerning an Official Information Act 1982 (the Act) request.  
You requested the following information:  
"One NZTE staff member was present at the 2014 CANSEC event as an attendee. The 
purpose of their attendance was to undertake market research and meet with Canadian 
defence and security exhibitors and attendees." 
 
1.  Any  information  that  outlines  specifically  what  this  NZTE  employee  was  to  do  in 
fulfilling this role. 
 
2. Any information relating to meetings or market research that was as a result of this 
trip, including who NZTE met with, the purpose & outcomes of those meetings and any 
resulting briefings, reports, feedback or any other information that was given by this 
employee. 
The following documents fall within the scope of your request and are 
attached
 with some parts 
withheld:    
Date 
Name of document 
Deletions 
11 June 
CANSEC 2014 Trade Show Report  
Section 6(a) 
2014 
Section 9(2)(a) 
Section 9(2)(b)(ii) 
29 April 
FW Travel approval Ottawa 26_30 May 2014.pdf 
Section 9(2)(a) 
2014 
In making my decision to withhold some of the information, I have considered the public interest 
under section 9(1) of the Act.      
---
Regarding the document "CANSEC 2014 Trade Show Report attached, I note that there are 
some inaccuracies. The Ministry of Defence (MoD) is recorded as having attended the meeting 
and having had representation on the New Zealand/NZ Inc. delegation (3rd dot point under the 
heading "New Zealand Delegation"; 3rd dot point under "Outcomes"; and the last dot point 
beginning "other observations"), however this is incorrect. The MoD was not represented. The 
key points summarised under outcomes are those of the New Zealand Defence Force (NZDF) 
only.   
The 6th dot point under "Outcomes" states "Note: stil  some FSU scope definition going on", 
however, this is incorrect as the scope referred to is fixed.  
This response fully covers the material you requested. You have the right under section 28(3) of 
the Act to seek an investigation and review from the Ombudsman about my decision to withhold 
some of the information requested.  The contact details are:  
Office of the Ombudsman 
PO Box 10 152 
Wellington 6143   
Yours sincerely     
Fiona Acheson 
Director – Board and Ministerial 
New Zealand Trade and Enterprise   
---