50 Victoria Street 
Private Bag 6995   
Wellington 6141   
New Zealand   
T
 64 4 894 5400 
F
 64 4 894 6100   
www.nzta.govt.nz
9 June 2023            
Patrick Dunford 
[FYI request #22779 email] 
REF: OIA-12662   
Dear Patrick   
Request made under the Official Information Act 1982 
Thank you for your email
of 12 May 2023 requesting the following information under the Official 
Information Act 1982 (the Act):   
What is the accident or crash history over recent years for the intersection of SH2 and SH53 in 
Featherston? 
The Crash Analysis System (CAS) records that in the past 10 years there were seven non-injury 
crashes within 30 metres of the intersection of SH2 and SH53. One occurred in 2022 and two in 2019. 
There are no records in CAS of any fatal, serious or minor injury crashes occurring within 30 metres of 
this intersection in the last 10 years.   
The information provided above should be read in conjunction with the caveats in appendix 1.   
Are any future upgrades proposed to address any accident or crash risk for this intersection? 
The speed limit in Featherston was lowered to 40km/h on 27 January 2023, following consultation in 
August and September 2021. There are five planned raised pedestrian crossings to be installed in the 
are near this intersection, on both SH2 and SH53. Three consist of improvements to existing 
crossings, and two are new crossings to be added. These are being implemented in a staged way 
over time, with one crossing, near Daniell Street, already having been completed already. Another, 
near the SH2/Lyon Street/Birdwood Street intersection, is planned to be completed this year. At this 
stage there are no other intersection safety improvements planned for this intersection.   
What is the ranking of the intersection in terms of the most dangerous intersections in New 
Zealand? 
This intersection does not feature in the top 200 high risk intersections.   
In line with Waka Kotahi policy, this response will soon be published on our website, with personal 
information removed.         
---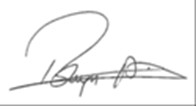 If you would like to discuss this reply with Waka Kotahi, please contact Ministerial Services, by email 
to [NZTA request email]     
Yours sincerely       
Robyn Elston 
National Manager, System Design        
2 
---
Appendix 1: Caveats   
• 
This data is provided from the road traffic crash database; Crash Analysis System (CAS) 
version 2.3.1 
• 
Waka Kotahi NZ Transport Agency maintains the CAS which is updated once a Traffic Crash 
Report (TCR) is received from NZ Police sometime after the crash. 
• 
Data is for crashes for the years 2013 to 2023 as recorded in CAS to date - 15/05/2023. 
• 
Data is limited to crashes at the intersection of SH2 and SH53 in Featherston. 
• 
A crash, to be recorded in CAS must have occurred on a road. The CAS definition of a road is 
any street, motorway or beach, or a place to which the public have access with a motor 
vehicle, whether as of right or not e.g. a public car park. 
• 
Due to the police reporting time frame and subsequent data processing, there is a lag from the 
time of a crash to full and correct crash records within CAS. 
• 
Fatal, Serious Injury and Minor injury crash report data is usually recorded in the CAS within 
one working day of Waka Kotahi receiving it from NZ Police.  Data relating to non-injury 
crashes may take up to 7 months before it appears in CAS. 
• 
Due to the nature of non-fatal crashes, it is believed that these are under-reported, with the 
level of under-reporting decreasing with the increasing severity of the crash. 
• 
Due to the Covid-19 pandemic, NZ had a 4-level Alert system in place from 21 March 2020 
until this changed to a Traffic Light system in December 2021. The amount of traffic on the 
roads during level 4 lockdowns was greatly reduced, which consequently reduced the number 
of road crashes. Road movements under the Orange and Red levels of the Traffic Light 
system would also be reduced due to the restrictions in place, so data from these periods will 
not align with previous trends. 
• 
2022 and 2023 data is incomplete in CAS but this is current as at 15/05/2023.       
3 
---