133 Molesworth   
Street   
PO Box 5013 
Wellington 6140 
New Zealand 
T
+64 4 496 2000 
10 July 2023 
Lance D Lavery    
Email: 
[FYI request #22774 email] 
Ref: 
H2023026956    
Tēnā koe Lance   
Response to your request for official information 
Thank you for your request under the Official Information Act 1982 (the Act) to Manatū Hauora 
(the Ministry of Health) on 12 June 2023. Each part of your request is responded to below in 
turn:   
1.  Any internal reports or communications discussing the potential impact of the 
COVID19 vaccination program on mortality rates 
A protective ef ect of vaccination is well established and an analysis on mortality in Aotearoa 
New Zealand also found vaccination reduced mortality risk. You can find more information on 
the report titled 
COVID-19 Mortality in Aotearoa New Zealand: Inequities in Risk 
which is 
publicly available here:
 www.health.govt.nz/publication/covid-19-mortality-aotearoa-new- 
zealand-inequities-risk. 
2.  Any research or official documentation the government possesses that discuss a 
potential correlation between the COVID-19 vaccination program and excess deaths, if 
any. 
Manatū Hauora does not hold information or official documentation on a correlation between 
vaccination and excess deaths. As such, this part of your request is refused under section 
18(g)(i) of the Act as the information requested is not held by the Ministry and there are no 
grounds for believing it is held by another agency subject to the Act.   
An explanation around available evidence is publicly available here: 
www.health.govt.nz/system/files/documents/information-release/h2023020095_response.pdf.
A Health Report on this topic is also available here: 
www.health.govt.nz/system/files/documents/information-release/h2023020120_response.pdf. 
3.  Information about the government's stance and policies regarding the use of 
genetically engineered mRNA vaccines and the potential risks associated with them." 
Numerous evaluations have been conducted as part of the Pfizer mRNA vaccines being rolled 
out in the National Immunisation Programme (NIP) in Aotearoa New Zealand. 
---
These evaluations involve a safety assessment by Medsafe, which approves the vaccine for 
distribution in New Zealand, and a joint assessment by Manatū Hauora on the roll out of the 
vaccine within the National Programme, which includes contributions from the COVID-19 
Vaccine Technical Advisory Group (CV TAG) and the Vaccine, Safety, Surveil ance and 
Research team (VSSR) within NIP.   
Manatū Hauora has previously released an OIA response that covers much of the analysis 
previously done on the Pfizer vaccine and risk of myocarditis/pericarditis, available here: 
www.health.govt.nz/system/files/documents/information-release/h202201068_-_response.pdf.
As detailed above, all vaccine safety data considered by the COVID-19 Vaccine Technical 
Advisory Group can be found here:
 www.tewhatuora.govt.nz/about-us/who-we-are/expert- 
groups/covid-19-vaccine-technical-advisory-group-cv-tag.
In particular, you might be interested in reviewing the following memo:
 Booster doses after 
myocarditis/pericarditis:COVID-19 Vaccine Technical Advisory Group (CV TAG) 
recommendations .
Other websites you might also find useful include: 
•  The Ministry of Health webpage on vaccine side effects:
 www.health.govt.nz/covid-19- 
novel-coronavirus/covid-19-vaccines/covid-19-vaccine-side-effects-and-reactions.
•  The Centre for Adverse Reactions Monitoring (CARM) works with Medsafe to monitor 
the safety of all medicines (including vaccines) in New Zealand and reporting events 
helps us to make sure that the benefits of taking a medicine outweigh the risk of 
harm. Medsafe regularly publishes information on vaccine safety here: 
www.medsafe.govt.nz/COVID-19/vaccine-report-overview.asp and 
under datasheets 
here:
 medsafe.govt.nz/COVID-19/status-of-applications.asp.
In addition, the potential risks that were identified in the company risk management plan are 
published on the Medsafe website here
 www.medsafe.govt.nz/COVID-19/Comirnaty-RMP.pdf.
I trust this information fulfils your request. If you wish to discuss any aspect of your request 
with us, including this decision, please feel free to contact the OIA Services Team on: 
[email address]. 
Under section 28(3) of the Act, you have the right to ask the Ombudsman to review any 
decisions made under this request. The Ombudsman may be contacted by email at: 
[email address] or
 by calling 0800 802 602.                
Page 2 of 3 
---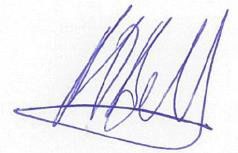 Please note that this response, with your personal details removed, may be published on the 
Manatū Hauora website at:
 www.health.govt.nz/about-ministry/information- 
releases/responses-of icial-information-act-requests.
Nāku noa, nā      
Ross Bel  
Acting Deputy Director-General 
Public Health Agency | Te Pou Hauora Tūmatanui 
Page 3 of 3 
---