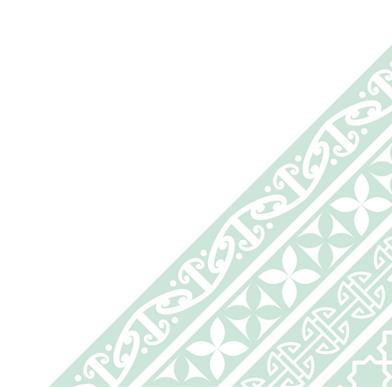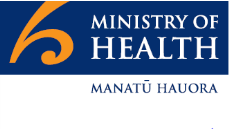 Position Description 
Director, Suicide Prevention Office
Team 
N/A 
Group 
Suicide Prevention Office 
Directorate 
Mental Health and Addiction 
Manager 
Deputy Director-General, Mental Health and Addiction 
Location 
Wellington, Auckland 
1982
Direct reports 
6-7
Indirect 
0 
Delegation 
HR 
Level 3 
Finance 
Level 3 
authority 
ACT
Date 
April 2022 
Job band (indicative) 
21G 
Security Clearance 
TBC 
About the Ministry of Health (the Ministry) 

The Ministry is the Kaitiaki of the health and disability system in Aotearoa New Zealand. We do 
this by providing a fair, effective and sustainable system that people trust. 
The Ministry is responsible for: 
• providing active stewardship and leadership across the health and disability system to ensure
it provides people with the highest levels of care, regardless of who they are or where they live
• prioritising equity in health outcomes and independence for Māori and all other peoples, and
engaging meaningfully with our stakeholders to achieve shared goals
INFORMATION
• delivering high-quality policy advice to government on the health system – this includes
maintaining the regulatory environment and national policy settings that support the health
RELEASED UNDER THE  
sector to provide quality services for New Zealanders
• working col ectively with other agencies to implement changes to the health and disability
system – we also link these changes with improvements in the broader social and economic
sectors to achieve Pae Ora – healthy futures
• partnering with iwi, hapū and Māori communities to meet our Te Tiriti o Waitangi obligations.
OFFICIAL 
Directorate description 

The vision of the Mental Health and Addiction Directorate (Directorate) is for a people-centred 
system that delivers improved and equitable outcomes & mental wellbeing for all.  
The Directorate brings together the 'end-to-end' activities and functions for mental health and 
addiction services including Strategy, Policy, Data Analysis, Service Planning and Improvement, 
1  
Director Suicide Prevention Office, Mental Health and Addiction, 2022 
---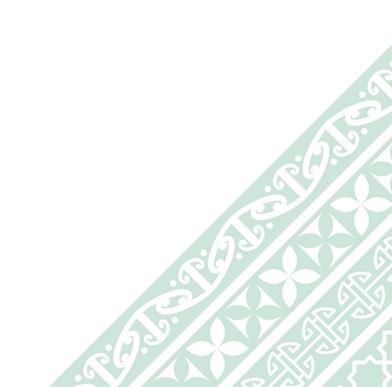 Commissioning and Monitoring.  The Directorate has a stewardship role to implement He Ara 
Oranga: Inquiry into Mental Health and Addiction.  
Group description  

The Suicide Prevention Office wil  be housed within the Ministry of Health (Mental Health and 
Addiction Directorate) for a further period of two years, after which longer term arrangements 
wil  be made in consultation with the Ministry and key stakeholders:  
• 
Col ect, col ate, analyse and monitor suicide information and suicide prevention activity.  
• 
Implement the national Suicide Prevention Strategy. 
• 
Coordinate suicide prevention activities across Government agencies.  
• 
Provide dedicated program evaluation and develop research priorities and partnerships `  
where appropriate.  
1982
• 
Report on progress against the national Suicide Prevention Research Strategy.    
THE  
Position purpose 

Ensures that the Suicide Prevention Office including the systems, processes, roles and functions 
ACT 
to fulfil its purpose, this includes leading engagement and development of the work program of 
the Office, the development of key and strategic partnerships, assurance and evaluation of key 
and core critical programs, research priority setting and development.  
UNDER 
What you'll do
•  Lead and manage the Suicide Prevention Office.   
•  Lead the implementation of the Suicide Prevention Strategy and Action Plan.  
•  Align people and resources across the team to ensure required results are delivered. 
•  Develop an effective evaluation framework  
•  Develop research priorities and partnerships where appropriate to better understand current 
and emerging trends  
INFORMATION 
•  Manage and support direct reports, fostering high standards in the quality of outputs, and 
RELEASED 
promoting a quality service focus. 
•  Ensure all staff has an agreed annual performance and development plan and are provided 
with regular feedback and support to achieve objectives and bridge development gaps. 
•  Monitor and manage delays, issues or risks to delivery of priority work and initiate action if 
required. 
•  Take a 'whole of Ministry' view of systems / processes and improve them by encouraging staff 
OFFICIAL 
to look for and implement innovative solutions. 
•  Ensure high quality work including Official Information Act (OIAs) questions, Parliamentary 
Questions (PQs), Health Reports, service design papers, Cabinet papers and Ministerials 
related to the programme of work. 
•  Take accountability for an agreed budget and manage finances effectively, sustainability and 
in accordance with the Ministry's delegations, guidelines and frameworks.  
2  
Director Suicide Prevention Office, Mental Health and Addiction, 2022 
---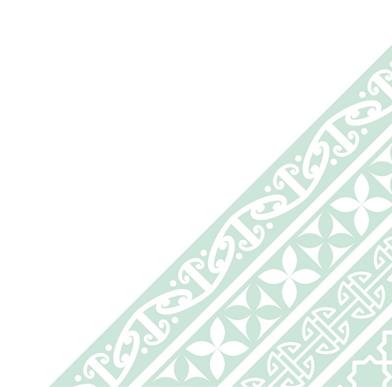 •  Contribute as a member of the Mental Health and Addiction Senior Leadership Team. 
•  Lead the development, planning and implementation of specific strategies, report on progress 
and ensure objectives are achieved 
•  Work through their team and in partnership with wider Ministry and sector to achieve the 
Ministry's strategic priorities, which may include implementing recommendations from new or 
existing legislative advice/changes 
•  Provide senior leadership for projects and areas, working with others to ensure all work is well 
planned, using work planning tools and methods which includes taking strategic and tactical 
approaches to achieve results through high quality advice 
•  Build col aborative and positive relationships across the Directorate, Ministry, the wider health 
sector, government and other external stakeholders 
•  Represent the Ministry at government agency meetings and other agreed forums 
1982
•  Ensure all work reflects our responsibilities to the priority of equity and meeting Treaty of 
Waitangi obligations 
THE  
This position description is intended as an insight to the main tasks and responsibilities required 
ACT 
in the role and may be subject to change in consultation with the job holder.   
Leadership profile: Director 

Works through their team and in partnership with the wider Ministry and sector to achieve the 
UNDER 
Ministry's strategic priorities.  
Lead self 
Lead others 
Lead the Ministry 
•
• 
Champion an inclusive,   
Be an exemplar of the 
• 
Demonstrate stewardship through 
Ministry's desired culture and 
diverse and safe workplace 
the way you engage with the 
Public Sector Spirit of Service 
where people thrive 
health and/or public sector 
•
• 
Convene and collaborate 
stakeholders, building their trust   
Role model and promote 
INFORMATION 
change fitness and the ability 
with key stakeholders within 
and confidence in the Ministry 
to navigate complexity and 
the Ministry and externally 
• 
Engage your team in the Ministry's 
change 
•
RELEASED 
Prioritise regular coaching 
strategy and vision and how their 
•
and development of your 
role fits in to the bigger picture   
Continuously develop and 
improve your leadership 
team and encourage your 
• 
Take a systems view of the work 
capability and keep up to 
direct report leaders to do 
you're responsible for and ensure 
date with industry/sector 
the same 
you understand the broad 
trends 
• 
Address any conduct, 
connections and impact of your   
performance or behavioural 
work 
issues quickly and effectively 
• 
Actively manage the people, 
• 
Actively manage critical 
finance and other business 
OFFICIAL  
people and develop 
process, resources and risk you are 
successors for future role 
accountable for and work within 
•
your delegated authority   
Manage the capability and 
capacity of your team to 
deliver on current and future 
work priorities   
3  
Director Suicide Prevention Office, Mental Health and Addiction, 2022 
---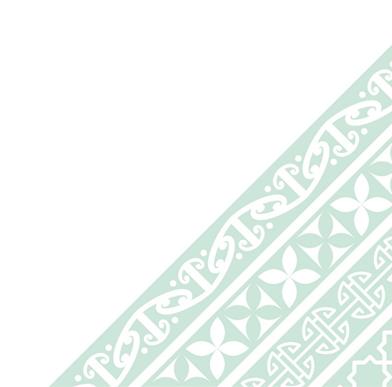 Leadership Success Profile 

Te Kawa Mataaho Leadership Success Profile (LSP) describes what 'good' leadership looks like at 
all levels within the New Zealand public sector. While all elements of the LSP are important, the 
fol owing leadership competencies are particularly relevant to your leadership role. The 
leadership competencies are underpinned by the leadership characters in the LSP.  
Leadership Competencies 
Leadership Characters 
• 
Leading strategically  
• 
Curious 
• 
Leading with influence 
• 
Honest and Courageous 
• 
Developing talent 
• 
Resilient 
• 
Enhancing Ministry performance 
• 
Self aware and agile 
•  Enhancing system performance 
1982
You can find further information on the LSP here: 
https://www.publicservice.govt.nz/resources/leadership-success-profile 
THE  
Public Service Purpose / Te Aronga o te Ratonga Tūmatanui   
ACT 
Ka mahitahi mātou o te ratonga tūmatanui hei painga mō ngā tāngata o Aotearoa  
i āianei, ā, hei ngā rā ki tua hoki. He kawenga tino whaitake tā mātou hei tautoko i te Karauna i 
runga i ōna hononga ki a ngāi Māori i raro i te Tiriti o Waitangi. Ka tautoko mātou i te 
kāwanatanga manapori. Ka whakakotahingia mātou e te wairua whakarato ki ō mātou hapori, ā, e 
arahina ana mātou e ngā mātāpono me ngā tikanga matua o te ratonga tūmatanui i roto i ā 
UNDER 
mātou mahi.   
Mō ētahi atu kōrero hei whakamārama i tēnei kaupapa, haere ki 
(https://www.publicservice.govt.nz/about-us)
In the public service we work col ectively to make a meaningful difference for New Zealanders 
now and in the future.  We have an important role in supporting the Crown in its relationships 
with Māori under the Treaty of Waitangi.  We support democratic government.  We are unified by 
INFORMATION 
a spirit of service to our communities and guided by the core principles and values of the public 
service in our work. 
RELEASED 
You can find out more about what this means a
t (https://www.publicservice.govt.nz/about-us)
Your health, safety and wellbeing 

At the Ministry of Health, we expect al  of our Directors to: 
OFFICIAL 
•  Ensure health and safety is part of the organisational culture 
•  Lead and champion the observance and implementation of health and safety systems and 
process in accordance with the Ministry's Health and Safety Plan. 
•  Acquire and keep up-to-date knowledge of work health and safety matters   
4  
Director Suicide Prevention Office, Mental Health and Addiction, 2022 
---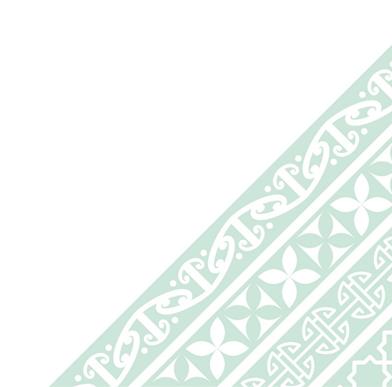 Diversity and Inclusion 
The Ministry of Health welcomes and supports people of all gender identities, ages, ethnicities, 
sexual orientations, disabilities and religions. A requirement of this role is to actively support and 
promote our diversity and inclusion principles.   
What you'll bring to the role 
•  A tertiary qualification in a relevant field or relevant sector experience is desired but not 
necessary 
•  Knowledge of suicide prevention and the suicide prevention sector in Aotearoa  
•  People leadership experience in a complex and diverse organisation 
•  A respected leader with demonstrated experience working at a senior management level 
across large and complex programmes of work 
1982
•  Excellent written and oral communication skil s 
THE  
•  Understanding of the health legislative and regulatory environment  
•
ACT 
  The ability to analyse complex technical information to provide advice to a wide range of 
audiences 
•  The ability to pull together clear ideas and conclusions from large amounts of technical data 
•  The ability to manage your own workload.   
UNDER 
•  Expertise in leading and influencing highly skilled senior management and professional teams 
in a diverse, complex and demanding environment 
•  Significant people leadership experience in the public sector 
•  A strong understanding of and commitment to the principles of the Te Tiriti o Waitangi and 
delivering services effectively for Maori 
•  Lived experience of mental health and/or addiction is highly regarded.    
INFORMATION 
RELEASED 
OFFICIAL 
5  
Director Suicide Prevention Office, Mental Health and Addiction, 2022 
---