20 December 2022   
Carole Young 
[FYI request #21288 email] 
Your Official Information Act request, reference: GOV-022303 
Thank you for your email of 29 November 2022, asking for the following information under the Official 
Information Act 1982 (the Act):   
•  
When claimant code of rights code breaches are found, investigated and issued, can you please 
provide an overview of what happens with the information col ected. More specifically, can you 
please provide a detailed overview of what happens when a Claimants Code of Rights, Code 7 
(privacy) is confirmed found. 
•  
Does it get escalated internally? 
•  
Does it have a different reporting structure or treated differently compared to the other Code 
Breaches? 
•  
When a Code Complaint is breached by ACC, does ACC col ect the information, and if so, is the data 
used for quality control purposes and who is are the breakdowns reported to? 
•  
Can you please provide a breakdown of how many code breaches are confirmed found annually, for 
the last 5 years, for each of the 8 Code of Claimants Right breaches. 
In the attached appendix we have provided you with the fol owing relevant policies, that explain the 
process of addressing and investigating code of claimant rights breaches 
•  Code of ACC Claimants' Rights – Best practice guide document 
•  What makes a good apology document 
•  Responsibility for managing complaints policy 
•  Working with the code of claimant rights policy 
•  Receive and Assess Complaint policy   
Staff names have been removed as they are out of scope of your request. 
 
Process to manage Code of Claimants' Rights breaches, including privacy breaches 
Code of ACC Claimants' Rights breaches are investigated by ACC's Customer Resolutions Team. When 
complaints are raised regarding privacy issues, these complaints are escalated internally to our Privacy 
team who provide advice on privacy matters. If there are harms caused by the privacy breaches, the 
Customer Resolutions Team and the Privacy team wil  work together to resolve the breach for the client.   
The reporting structure for privacy breaches is the same as other Code Breaches, however it will also form 
part of our reporting on Privacy issues. The main difference between Code Breaches and other privacy 
breaches is that Code Breaches are usually raised by clients, and privacy issues can be identified internally 
by staff even when there is no direct impact or harm caused to a customer.   
ACC reports on all complaints where a material service failing, scheme, legal or operational policy breach 
has been identified, including Code of Claimants' Rights breaches. This reporting is provided to the ACC 
Board, as well as leaders across the organisation. Please note that breaches are not reported in the same 
way as we have provided you in the table below.          
GOV-022303
   Page 1 of 2 
---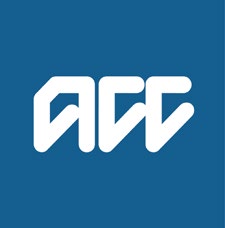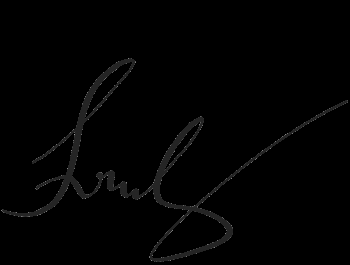 Code of Claimants' Rights breaches between 2018 and 2022, broken down by code
Year 
Right 1 
Right 2 
Right 3 
Right 4 
Right 5 
Right 6 
Right 7 
Right 8 
2018 
34 
44 
0 
0 
76 
62 
9 
8 
2019 
43 
44 
0 
0 
83 
64 
19 
2 
2020 
105 
107 
2 
0 
160 
122 
15 
14 
2021 
53 
50 
1 
0 
90 
75 
22 
8 
2022 (YTD)* 
66 
69 
0 
0 
97 
87 
17 
11 
*To December 2022 
As this information may be of interest to other members of the public 
ACC has decided to proactively release a copy of this response on ACC's website. All requester data, 
including your name and contact details, will be removed prior to release. The released response will be 
made availab
le www.acc.co.nz/resources/#/category/12.
If you have any questions about this response, please get in touch 
You can email me a
t [email address]. 
If you are not happy with this response, you can also contact the Ombudsman via 
[email address] 
or by phoning 0800 802 602. Information about how to make a complaint 
is available
 at www.ombudsman.parliament.nz.
Ngā mihi   
Sara Freitag 
Acting Manager Official Information Act Services 
Government Engagement 
GOV-022
303
   Page 2 of 2 
---
Document Outline
---