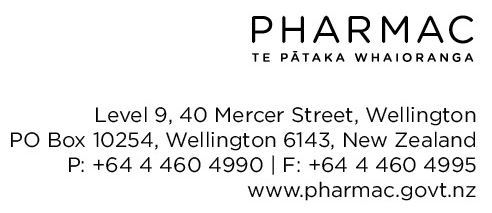 9 December 2022
J Burning  
[email address]
Tēnā koe J Burning
Request for information: 
Ronapreve, Baricitinib, Remdesivir, Tocilizumab, Molnuprivar and 
Paxlovid
Thank you for your request dated 11 November 2022 under the Official Information Act 1982 
(OIA) for information relating to 
Ronapreve, Baricitinib, Remdesivir, Tocilizumab, Molnuprivar 
and Paxlovid. 
You requested:
1.      Ronapreve, Baricitinib, Remdesivir, Tocilizumab, Molnuprivar, Paxlovid.
Please provide me with:
(a)     The clinical trial data ID numbers used to claim efficacy and safety; and the date that 
the particular safety and efficacy data for these drugs were supplied.
(b)     Any evaluations of reviews published in the scientific literature that have analysed the 
(i) safety and (ii) efficacy of these drugs post release onto the market. This includes for 
prevention of hospitalisation and death as well as efficacy claims by the manufacturer.
(c)     All reviews of the scientific literature to understand state of knowledge on drug-drug 
interactions of these drugs in order to triangulate the claims of the manufacturer.
(d)     All current information regarding drug-drug interactions held with Pharmac for these 
drugs.
Our response to your request for information – we need more time
We have identified documents related to your request however, we need more time to 
finalise these for release. Therefore, we have extended the time for making a decision on 
your request to 
15 January 2023. 
This is because we need more time to complete external 
consultations necessary for making a decision about releasing the documents. 
Please note, you have the right to make a complaint to the Ombudsman about our response 
to your OIA, under section 28(3) of the OIA. Details of 
how to make a complaint 
are on the 
Ombudsman's website.
We trust that this information answers your queries. We are making our information more 
freely available, so we now publish selected OIA responses (excluding personal details) on 
our website. Please get in touch with us if you have any questions about this.
Nāku noa, nā
Allanah Andrews
Manager, Policy and Government Services
2022-23-066
---
Document Outline
---