OIAD-2260   
05 September 2022  
Ryan  
[FYI request #20181 email] 
Tēnā koe   
Thank you for your Official Information Act request to the Department of Conservation, received 
on 08 August 2022.  Your questions and our responses are listed below:  
1.  Please provide evidence and proof that the principal officers of Habitat Tuateawa 
Incorporated have obtained consent from the landowners within their 'HTPCA' as 
defined on their site maps, https://tuateawa.com/2022/08/ to administer poison. 

Please find attached a copy of the permission letter provided to Habitat Tuateawa by 
the Department. This is being released to you in part. 
2.  Please provide names of the individuals that have ultimately made the application to 
poison and signed any consent agreements or similar with the Department of 
Conservation or any of its third party affiliates or contractors for the proposed plan to 
poison Tuateawa September 2022. 
The information you have requested is declined under section 9(2)(a) to protect the 
privacy of the applicants.     
3.  Please provide contract, agreement or similar showing the parties involved with the 
consent application and any approvals given to poison Tuateawa in 2022 along with 
evidence showing that all individuals named on the consent have the authority to 
administer natural land of substance and deploy Cholecalciferol and Diphacinone. 
Please find attached a copy of the Habitat Tuateawa Management Agreement. This is 
being released to you in part.   
4.  Should the minister impose an immediate halt to this poisoning of forest land that has 
direct run-off into private property given this notice confirms that I consider the actions 
by Department of Conservation and it's third party affiliates to be a criminal nuisance 
under section 200 of the Crimes Act 1961 and would the minister confirm that no 
government funded agency or third party contractor or incorporation can legally 
administer poison upon land without written informed consent of the surrounding land 
owners who stand present in protection against the poisoning of our land? 
The Department does not administer the Crimes Act 1961 legislation and these 
queries should be directed to New Zealand Police.  
Page 1 of 2   
DOC-7126938   
---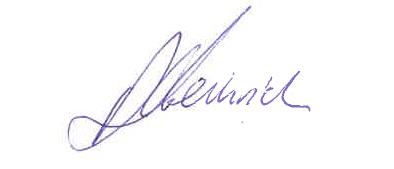 The Minister of Conservation wil  not be imposing any restrictions on this group's 
activity. The particular work you are referring to - carried out by Habitat Tuateawa - is 
not funded by the Department of Conservation.  
Guidelines for predator control programmes of this kind can be accessed via the 
Predator Free 2050 website 
(Home - Predator Free 2050 Limited : Predator Free 2050 
Limited (pf2050.co.nz).
 Permissions and consent aspects vary according to the 
method of control. For Habitat Tuateawa to carry out this work consultation in line with 
DOC permissions was undertaken. No adjacent land owner consent was required.     
As noted above, I have decided to release the relevant parts of the documents of authority and 
agreement, subject to information being withheld under one or more of the following sections of 
the Official Information Act, as applicable:  
•  personal contact details of officials, under section 9(2)(a) – to protect the privacy of 
natural persons, including deceased people, 
•  personal contact details of staff, under section 9(2)(g)(ii) – to protect employees from 
improper pressure or harassment.     
Item  Date 
Document description 
Decision 
1 
11 Aug 2022 
DOC Permissions Habitat Tuateawa 2022 
Released in part     
2 
15 Aug 2022 
DOC / Habitat Tuateawa Management Agreement   Released in part     
In making my decision, I have considered the public interest considerations in section 9(1) of the 
Official Information Act and determined there are no public interests which outweigh the grounds 
for withholding.  
Please note that this letter (with your personal details removed) and enclosed documents may be 
published on the Department's website.  
If you wish to discuss this with the Department, please contact Nick Kelly, Operations Manager 
on 0275406165 or by email [email address].  
Nāku noa, nā   
Dan Heinrich 
Director Operations  
Hauraki Waikato Taranaki 
Department of Conservation 
Te Papa Atawhai 
Page 2 of 2   
DOC-7126938   
---