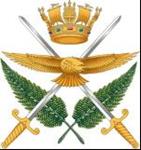 Headquarters 
New Zealand Defence Force 
Defence House 
Private Bag 39997 
Wellington Mail Centre 
Lower Hutt 5045 
New Zealand         
OIA-2022-4422 
5 July 2022 
Scott 
[FYI request #19626 email] 

Dear Scott 
I refer to your request of 9 June 2022, under the Official Information Act 1982 (OIA), for 
copies of the following publications: 
ONE: NZDDP 3.20 "Humanitarian Operations" 
TWO NZDDP-3.21 "Stabilisation Operations" 
Copies of these publications are enclosed.
THREE: NZDDP-3.50 "Joint Military Policing" 
This publication remains under development, and a compiled version does not exist. This 
part of your request is therefore declined in accordance with section 18(e) of the OIA. 
You have the right, under section 28(3) of the OIA, to ask an Ombudsman to review this 
response to your request.   
Yours sincerely      
AJ WOODS 

Air Commodore 
Chief of Staff HQNZDF  
Enclosures: 

1. 
NZDDP 3.20 
2. 
NZDDP 3.21 
---