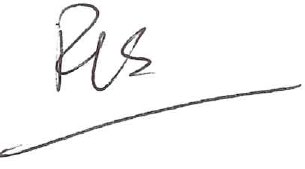 13 July 2022    
Emma Vitz
Ī
mēra / Email: 
[FYI request #19607 email];   
Kia ora / Dear Emma 
 
 
Official Information Act request WCD (West Coast District) 9709 
I refer to your email dated 7 June 2022 to Ministry of Health which they subsequently transferred to us on 
15 June 2022 requesting the following information under the Official Information Act from 
Te Tai o Poutini 
West Coast
 regarding outsourcing elective surgeries.  Specifically:      
1.  The total number of procedures outsourced by year (including the year to date) for the past five 
years. 
2.  For each year, provide a breakdown of the type of procedure. 
3.  For each year, provide the total spend on outsourced elective surgeries. 
4.  For each year, provide the amount that these surgeries would have cost the DHBs if they had not 
been outsourced. 
We are writing to confirm that we are granting a response to your request.  Our response is in it's final review 
and approval process and will be sent to you as soon as is reasonably practicable.    
Ngā mihi / Yours sincerely,        
Ralph La Salle 
Senior Manager, OIAs 
Waitaha Canterbury / Te Tai o Poutini West Coast. 
TeWhatuOra.govt.nz 
 PO Box 1600, Christchurch, 
 Postcode 8011     
---
Document Outline
---