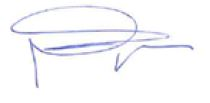 20 Viaduct Harbour Avenue, Auckland 1010 
Private Bag 92250, Auckland 1142, New Zealand 
Phone
 09 355 3553   
Website
 www.AT.govt.nz 
26 May 2022     
Ben Ross   
Kia ora Ben, 
Your  request  for  information  under  the  Local  Government  Official  Information  and  Meetings  Act  1987 
(LGOIMA) – CAS-547591-D9D7G7 
I refer to your official information request dated 28 April 2022 regarding OPEX Cost of running an EMU on 
the Auckland Rail Network. 
Auckland One Rail (AOR) has considered the information being requested in this case and we feel that this 
cannot be answered as the information either doesn't exist or cannot be made available without substantial 
collation or research. This appears to fall within section 17 (e) and f of the LGOIMA act. 
To expand our view, trip cost is not a measure AOR currently reports on as the business works to a larger, 
overarching and all-encompassing budget to provide both passenger rail services and some associated rail 
services  /  network  management  functions  for  Auckland  Transport.  Separately,  there  will  be  other  costs 
associated with providing passenger rail services in Auckland which AOR has no visibility on but would form 
part of the trip cost when viewed as a holistic passenger rail system. 
It should also be noted a trip cost could contain variables, such as power consumption which is affected by 
draw / braking requirements and differing pay rates amongst crew, for example, meaning a trip "cost" cannot 
be readily defined even if the distance between Point A and Point B is a constant.   
We are also not aware of any forecasted trip costs post CRL at this time.   
Ngā mihi,   
Darek Koper 
Acting Group Manager Metro Services 
---