5 April 2022    
Michael Mylie 
[FYI request #18874 email]  
Ref: OIA-2021/22-1125 
Dear Michael Mylie  
Official Information Act request relating to [M.R.M.] Proposed abolition of 20 DHBs 

Thank you for your Official Information Act 1982 (the Act) request transferred from the Ministry 
of Health and received by the Department of Prime Minister and Cabinet (DPMC) on 17 March 
2022. You requested:  
The 20 DHB's spread across New Zealand individually and collectively employ a huge 
number of people. 
In today's NZ Herald it was reported that; "The Government intends to make appointments 
for positions in the new agency from the beginning of 2022 ..." 
Please can you provide me with the following Official Information:- 
 
1. Are there going to be job losses across the 20 DHB's and if so what number of DHB 
employees will likely lose their jobs? 
2. Will the appointees for the new agency positions be selected from the employees currently 
filling positions at the 20 DHB's, and if not, why not? 
3. Will any of the 20 DHB's remain 'as is' but be taken in under the umbrella of the new 
agency? If so how many, and, which ones exactly, will this apply to? 
 
Under reference H202105028 I received a response which read as follows: 
"The questions you have asked are future focused and information in answer to these 
questions has not been created. As such, your request has been refused under section 18(e) 
of the Act as the information does not yet exist." 
Taking into consideration that the NZ Herald reported that "The Government intends to make 
appointments for positions in the new agency from the beginning of 2022" and that it is now 
14 March 2022, the Ministry of Health is irrefutably in a position where my 21 April 2021 
questions can now be answered. 
All District Health Boards  (DHBs)  will be disestablished when the Pae Ora (Healthy Futures) 
Bill  comes  into  effect.  The  legislation  contains  provisions  to  transfer  all  DHB  employees 
(except  Chief  Executives)  to  Health  New  Zealand  on  their  existing  terms  and  conditions  on 
commencement of the legislation.  Chief Executives may secure new roles within Health New 
Zealand  or  the  Māori  Health  Authority  and  will  be  subject  to  standard  employment  contract 
provisions.          
Executive Wing, Parliament Buildings, Wellington, New Zealand 6011 
4512557   
  64 4 817 9698  www.dpmc.govt.nz   
---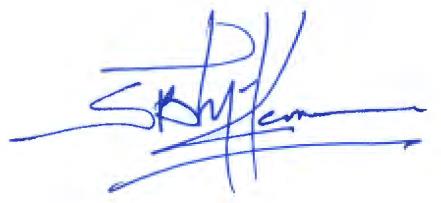 We  do  not  intend  to  publish  this  response  on  the  Department  of  the  Prime  Minister  and 
Cabinet's website.   
Yours sincerely      
Stephen McKernan QSO 
Director, Health and Disability Review Transition Unit
4512557 
2   
---