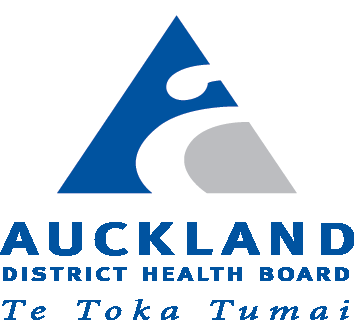 Chief Executive's Office 
Level 12, Building 01 
Auckland City Hospital 
P O Box 92189 
Auckland 1142     
(09) 630-9943 ext 22342   
Fax: 375 3341       
[Auckland District Health Board request email]   
09 February 2022 
Paul Blackham 
By email:
 [FYI request #18304 email] 
Dear Paul   
Re: 
Official Information Act request –  Presentation and Admission for Heart Disease  -  ADHB Ref: 
20220110-1146
I refer to your Official Information Act request dated 25 January 2022 requesting the fol owing information:   
I am seeking the number of people that have visited any/al  hospitals and doctor's surgeries 
within the ADHB for any/al  heart related issues, (including but not limited to pericarditis, 
myocarditis, heart attacks and strokes). The data requested is for the 11 month period from 
February 2021 until December 2021 inclusive, displayed in month by month format, and 
compared to the monthly data for the previous three years. 
Response 
We do not col ect the primary care data you have requested and Auckland DHB does not hold this 
information. This part of your request is therefore refused on the basis that the documents asserted to 
contain the information requested do not exist and, despite reasonable efforts to locate them, cannot be 
found or are not held by this agency. We do so citing s18(e) of the Official Information Act.       
The table below is the combined inpatient and outpatient events. Please note these inpatient events are 
based on a coded heart or stroke related patient event. To have a coded diagnosis the patient must have a 
stay of greater than three hours and have been discharged as coding is completed after the patient is 
discharged.   
The outpatient events are based on the specialty the patient was seen under as outpatient events are not 
coded. "Heart related" specialties are included with the exception of strokes. It is not possible to identify 
outpatient events relating to stroke as these patients may be seen by a variety of specialties and these 
specialties do not exclusively treat stroke patients.   
Table 1. Heart Related Presentations 
Feb 
Mar 
Apr 
May 
Jun 
Jul 
Aug 
Sep 
Oct 
Nov 
Dec 
2018  
4,215  4,961  4,205  5,074  4,348  4,600  4,892  4,344  5,012  5,336  4,110 
2019  
4,418  5,033  4,548  5,298  4,305  5,085  4,517  4,397  4,610  4,771  4,120 
2020  
4,337  4,814  3,345  4,549  5,268  5,405  4,863  5,544  5,198  5,128  4,597 
2021  
4,568  5,860  4,921  5,556  5,402  5,405  4,693  4,412  4,585  5,212  4,515   
Yours sincerely,   
Ailsa Claire, OBE 
Chief Executive 
Welcome  Haere Mai  |  Respect  Manaaki  |  Together  Tūhono |  Aim High  Angamua 
                                                            adhb.govt.nz 
---
Document Outline
---