15 October 2021                    
Ref: IR-01-21-29987   
James Regan  
[FYI request #17062 email]    
Dear James 
 
Request for information 
Thank you for your email of 6 October 2021 requesting information regarding Police recruitment. 
Your request has been considered in accordance with the Of icial Information Act 1982 and I have 
answered each of your questions in turn.   
Please provide a break down of the current numbers of applicants in each stage of the process for the 
Canterbury region. 
Please refer to Table 1 below.   
Table 1: Number of applicants for Police recruitment in the Canterbury District by recruitment 
step as at 30 September 2021  
Recruitment Step
Applicants
Initial Vetting 
3 
Phone Conv 
2 
Online Testing 
1 
Initial Medical 
4 
Recruit Additional Info  0 
POST 
8 
SCOPE & Initial PAT  13 
Interview 
17 
Reference Check 
8 
Final Vetting 
83 
Final Sign Of  
20 
Candidate Pool 
19 
Total 
178 
The number of recruits being taken to Police Col ege for Canterbury over the next 2 years broken down 
in to each wing. Eg 5 out of 80 for Canterbury in Wing 351 etc. 
Please refer to Table 2 below.   
Table 2: Anticipated number of Police recruits for Canterbury and nationally in upcoming 
wings 
Wing 
350 
351 
352 
353 
Police National Headquarters
180 Molesworth Street, Thorndon, Wellington SX11149  
Telephone: (04) 474 9499. www.police.govt.nz      
---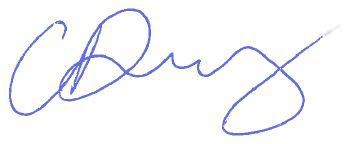 Start 
4-Oct-21 
1-Nov-21  29-Nov-21  17-Jan-
22 
Graduate 
3-Feb-22 
3-Mar-22  31-Mar-22  5-May-
22 
Canterbury  8 
9 
7 
5 
Total 
80 
80 
80 
80 
Numbers by wing are based on actual movements prior to the wing commencing.  It is therefore not 
possible to provide detailed numbers for the next two years by wing. Indicatively current plans are for 
Canterbury district to receive 60-70 recruits, out of a national total of 700-800 in each of the 2021/22 
and 2022/23 years. No planning is in place for the 2023/24 year.    
I trust this provides you with the information you were seeking.   
Yours sincerely        
Carly Drury 
Director- Recruitment 
Police National Headquarters 
---