Hospital Services 
North Shore Hospital Campus   
Shakespeare Road, Takapuna 
Private Bag 93-503, Takapuna     
Auckland 0740 
Telephone:  09 489 0527    
22 October 2021    
Michael Vaughan 
Via email:
 [FYI request #16919 email] 
Dear Michael   
Re: OIA request – COVID-19 treatment protocols 
Thank you for your Official Information Act request received 28 September seeking information from 
Waitematā District Health Board (DHB) about COVID-19 treatment protocols.   
Before responding to your specific questions, it may be useful to provide some context about our 
services.   
Waitematā is the largest and one of the most rapidly growing DHBs in the country, serving a 
population of around 650,000 across the North Shore, Waitakere and Rodney areas. We are the 
largest employer in the district, employing around 8,600 people across more than 80 locations.   
In addition to providing care to our own resident population, we are the Northern Region provider of 
forensic mental health services and child rehabilitation services, plus the metro Auckland provider of 
child community dental services and community alcohol and drug services.   
In response to your request, we are able to provide the fol owing information: 
 
1.  What is the Covid-19 treatment protocol for hospitalised cases? 
Our COVID-19 Clinical Guide is attached – 
Attachment 1
.   
2.  Are some DHBs fol owing different treatment protocols from others? 
Yes, some protocols differ from DHB-to-DHB. 
3.  Are DHBs free to make decisions about treatments for individuals with COVID-19? 
While DHB protocols are based on the individual needs of each DHB, we are subject to Ministry of 
Health overview. In addition, the metro Auckland DHBs (Auckland, Counties Manukau and 
Waitematā) have a Clinical Technical Advisory Group (CTAG) to guide the treatment of COVID-19-
positive patients.   
4.  To what extent are patients able to participate in decision-making about their treatment 
programmes? 
Treatment cannot be provided unless patients give informed consent, except in certain limited 
circumstances, such as emergencies.  Patients are able to fully participate in decision-making about 
1   
---
their treatment programmes. We comply with the Health and Disability Commission (HDC) Code of 
Health and Disability Services Consumers' Rights, including:    
Right 6 - Right to be fully informed   
(1) Every consumer has the right to the information that a reasonable consumer, in that consumer's 
circumstances, would expect to receive, including— 
(a) an explanation of his or her condition; and 
(b) an explanation of the options available, including an assessment of the expected risks, 
side effects, benefits, and costs of each option; and 
(c) advice of the estimated time within which the services wil  be provided; and 
(d) notification of any proposed participation in teaching or research, including whether the 
research requires and has received ethical approval; and 
(e) any other information required by legal, professional, ethical, and other relevant 
standards; and 
(f) the results of tests; and 
(g) the results of procedures.   
(2) Before making a choice or giving consent, every consumer has the right to the information that a 
reasonable consumer, in that consumer's circumstances, needs to make an informed choice or give 
informed consent.   
(3) Every consumer has the right to honest and accurate answers to questions relating to services, 
including questions about— 
(a) the identity and qualifications of the provider; and 
(b) the recommendation of the provider; and 
(c) how to obtain an opinion from another provider; and 
(d) the results of research.   
(4) Every consumer has the right to receive, on request, a written summary of information provided. 
 
5.  If a patient requests a blood test for Vitamin D and/or the administration of high-dosage 
Vitamin C, are hospital staff able to provide these? 
Clinicians are only able to provide treatment as clinically indicated. If their clinical view is that 
Vitamin D and/or the administration of high-dosage Vitamin C will not benefit the patient and, 
therefore, is not clinically required, they are not required to provide it.     
Patients have a right to care of an appropriate standard, taking into account their clinical 
circumstances.   
6.  Do hospital staff have the right to refuse a patient's request and, if so, is there a process for a 
patient to appeal the decision? 
Hospital staff have the right to refuse a patient's request if their clinical view is that the treatment 
requested is not indicated  for the patient's condition or there is insufficient scientific evidence 
supporting its use for the patient's condition.     
Where a patient requests a second opinion, this is facilitated where possible.   
Clinical staff discuss treatment options and pathways with each patient, providing the information 
necessary for the patient to provide informed consent. If the patient does not agree with the 
proposed  treatment(s), they have the right to refuse treatment.   
2   
---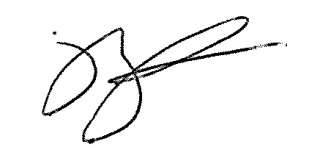 They also  have the right to obtain honest and accurate answers to their questions and to seek a 
second opinion from another provider.   
I trust that this information is helpful. 
Waitematā  DHB supports the open disclosure of information to assist community understanding of 
how we are delivering publicly funded healthcare. This includes the proactive publication of 
anonymised Official Information Act responses on our website from 10 working days after they have 
been released. 
If you consider there are good reasons why this response should not be made publicly available, we 
wil  be happy to consider your views. 
Yours sincerely 
Mark Shepherd 
Executive Director Hospital Services 
Waitematā District Health Board 
3 
---










SURNAME: ____________________________________    NHI: _____________ 
COV I D -1 9
FIRST NAMES: ____________________________________________________ 
Attachment 1
Date of Birth: _______ /_______ /_______                           SEX: _____________  
C O V I D - 1 9   C L I N I C AL   G U I D E
Date: 
Time: 
Clinician: 
Sign: 
SCOPE
At Waitematā District Health Board, patients are screened via the
 COVID Screening and Clinical Assessment 
tool 
to determine an appropriate management stream based on clinical criteria and epidemiological risk 
(higher index of suspicion).   
This clinical guide is recommended for use in 
probable
 or 
confirmed
COVID-19 cases
.
This includes 
patients who have had a confirmed COVID diagnosis in the community and are presenting for acute 
assessment in ED or ADU. It has been adapted from the
 Australian National COVID-19 Clinical Evidence 
Taskforce 
and t
he National Institute of Health COVID-19 Treatment Guidelines,
 and aligns with clinical 
guidance across the Auckland region.   
The COVID/ID physician on call would expect to be involved at an early stage in the management of 
these patients.  
START OF CLINICAL GUIDE - PPE AND ISOLATION
Ensure appropriate PPE and isolation measures are in place at the time of assessment 
The guidelines on recommended PPE for different clinical settings is located on the intranet
 here.
RELEVANT HISTORY TO BE DOCUMENTED AT TIME OF ASSESSMENT AT WDHB
 CLINICAL CRITERIA - (
RECENT ONSET
EPIDEMIOLOGICAL LINKS 
INFECTIVE SYMPTOMS1
) 
 Fever 
Ensure a full interrogation of current locations 
of interest 
 Sore throat 
Until the extent of community transmission is 
identified, all adults with respiratory symptoms with 
 Anosmia or dysgeusia 
onset after 12 August wil  be initially managed as 
Blue stream 
 New or worsening cough 
Note that patients with clinical criteria who have 
  Shortness of breath 
exited a MIF within 2 weeks will be Blue stream 
  Relevant comorbidities known to confer high risk of severe disease - 
Chronic respiratory disease, 
cardiovascular disease, obesity, age >65, diabetes, active malignancy or chronic organ failure
1. Patients meeting the clinical criteria for COVID-19 should be tested. Some people may present with
less common symptoms such including diarrhoea, headache, myalgia, nausea, vomiting, or
 A
confusion/irritability. 
If there is not another more likely diagnosis, perform SARS-CoV2 testing
200
7.7.
Authorised by: COVID-19 IMT  
  Issued Date: 02/09/2021 v7 
   Classification #: COV-016
---







LABORATORY INVESTIGATIONS
TIPS FOR RE-STREAMING TO LILAC
Nasopharyngeal swab  
• 
Consider vaccination, community 
- 
contact Laboratory 42326 if result required urgently
prevalence, exposure history (Locations of 
-
 add extended viral PCR panel if compatible illness 
interest, family primary contacts), 
alternative cause for symptoms 
Lower respiratory sample (sputum) -    
Consider testing if >1-2 weeks into illness
Test for SARS-CoV-2, M/C/S, viral respiratory panel 
• 
PCR sensitivity highest (90-94%) 
and atypical respiratory panel
first 1-2 weeks of illness 
Full blood count 
• 
CXR reduced specificity in low 
  Serum chemistry - 
Electrolytes, Renal function, Liver 
prevalence setting 
Function, Ferritin, CRP
  Coagulation studies and D-dimer 
• 
Repeat NP swabs are not routinely 
required but may be requested by ID 
  Consider ABG 
if hypoxia or concern re: hypercapnoea 
  Screen for alternative infective aetiology as 
indicated -
consider blood cultures, urinary legionella 
and pneumococcal antigens
IDENTIFY PATIENTS ABLE TO BE STREAMED FROM BLUE TO LILAC 
If no exposure or incompatible timing of symptom onset, negative PCR (conducted ≥1d but <7-14d of 
symptoms) or alternative source found - can change stream from blue to lilac 
If you are not confident to exclude COVID-19 based on negative SARS-CoV2 PCR result for the above or other 
reasons please contact COVID ID SMO. 
The patient will remain Blue Stream 'under investigation'
ID wil  advise on streaming and additional investigations. Possible work up may include repeat NP PCR, 
sputum (prolonged illness or specific CXR changes), additional imaging including CT chest, serology (if >14d 
of symptoms). ID wil  review and advise on change of stream in these cases.    
COVID CONFIRMED: ASSESS CURRENT SEVERITY OF COVID DISEASE
Consider the current stage of the disease and the potential trajectory. 
Note - patients have the potential to deteriorate in the second week of illness.
SEVERITY 
SIGNS AND SYMPTOMS 
Mild illness
Symptoms and signs consistent with COVID-19 but no symptoms or signs   
of pneumonia and normal (or unchanged) oxygen saturation 
Moderate illness
COVID-19 disease with pneumonia or dyspnoea but not meeting criteria for severe 
  illness (SpO2 ≥ 92% on room air at rest)  
Severe illness
COVID-19 pneumonia with one of the following: RR ≥30/min, oxygen saturation <92%   
on room air at rest, or PaO2/FiO2 ≤ 300.  
Critical illness
Respiratory failure, shock, impairment of consciousness, or multiple organ   
dysfunction/failure   
Authorised by: COVID-19 IMT                                 Issued Date: 02/09/2021 v7 
                 Classification #: COV-016
---










M 
ANAGEMENT RECOMMENDATIONS FOR CONFIRMED COVID CASES
  Consider need  
Discuss whether this patient should be admitted with the ID/COVID physician. Patients 
for admission 
with severe or critical COVID-19 should be admitted to hospital as should some patients 
with mild or moderate COVID-19 but who are vulnerable or need admission for other 
reasons (e.g. infection prevention and control if from an Aged Residential Care facility). 
  Goals of Care
Establish ceiling of care and resuscitation decisions. Discuss with patient and whānau, 
documenting the outcome. Check whether the patient has an advanced care plan or 
EPOA. 
  Oxygen
Give supplemental oxygen if hypoxic. This should be prescribed on MedChart. 
•  Target saturations of 92-96% or 88-92% if Type 2 Respiratory Failure 
Oxygen via High-Flow Nasal Prongs can be considered in a negative pressure room 
with appropriate PPE if required to maintain SaO2 ≥ 92%. Link here [Paul's doc] 
  Anticoagulation
  Discuss enrolment in the ASCOT trial (liaise with Dr Bhal y). 
Use treatment dose enoxaparin (1 mg/kg bd) for patients with moderate / severe 
COVID-19 disease who are not admitted to ICU/HDU with normal renal function and 
no risk for major bleeding. Consider therapeutic anticoagulation 1 mg/kg once daily in 
renal impairment with a CrCl <30 ml/min. Discuss with haematology if platelets <50 or 
fibrinogen <1. Discuss dosing and duration of enoxaparin in pregnancy with obstetric 
medicine. 
  Antivirals
Consider giving five days of remdesivir 
(protocol here)
 to patients who meet the 
following Pharmac inclusion criteria: 
Oxygen saturations ≤92% on air and requiring supplemental oxygen 
ALT <5x the upper limit of normal 
Do not give remdesivir to patients who meet any of the exclusion criteria (e.g. 
multiorgan failure, renal impairment with an eGRF <30 ml/min or requiring dialysis, 
requiring mechanical ventilation for > 48 hours, receiving ECMO) 
Give 200 mg IV on day one and then 100 mg IV daily for four more days.  
  Immune 
Give dexamethasone 6 mg IV/PO daily for up to 10 days in patients requiring oxygen 
modulation
and/or ventilatory support to maintain oxygen saturation ≥92%. 
Steroids can be given for another evidence-based indication (e.g. asthma/COPD 
exacerbations) as per usual practice. 
Give tocilizumab 
(protocol here)
 8 mg/kg (up to 800 mg) as a single dose to patients 
receiving dexamethasone (or where dexamethasone is contraindicated) with a 
persistent oxygen requirement, evidence of systemic inflammation (e.g. CRP ≥75mg/L), 
and no evidence of an active and severe secondary infection.  
  Nutrition 
Low threshold for regular supplementation – liaise with dietitian if required 
  Fluid Balance 
Take a conservative approach to fluid if there are no signs of shock, 
aiming for SBP >100mmHg. 
•  Use crystal oid solutions for fluid replacement 
e.g normal saline or plasmalyte
•  If the patient is able to drink, encourage oral fluids 
If not, maintenance fluids are 30mls/kg/day + 500-1000mls 
  Antimicrobials 
  Antimicrobials are not routinely recommended 
•  Give empiric antibiotics if clear signs of pneumonia on chest x-ray (refer 
to W
  DHB 
Antibiotic guidelines)
. 
Note - bacterial co-infection with COVID is relatively uncommon 
compared to other viral respiratory illnesses
  Regular 
Regular medications should be continued as appropriate for the clinical setting 
medications
•  Patients who are already taking ACEi / ARB medications should continue on these 
unless there are other contraindications 
e.g. hypotension, AKI etc
•  Regular paracetamol should be used for all patients as the anti-pyretic of choice but 
NSAIDs are not contraindicated in COVID patients. 
Authorised by: COVID-19 IMT                                 Issued Date: 02/09/2021 v7 
                 Classification #: COV-016
---







PALLIATIVE CARE RECOMMENDATIONS
The Palliative Care Service have developed
 COVID-19 Palliative Care 
pages on the WDHB intranet for 
guidance around symptom management, shared goals of care, communication, compassion, and care of the 
dying patient. 
  Symptom 
Symptoms should be assessed and managed for all patients regardless of 
management 
prognosis, alongside active and supportive therapies for COVID infection.   
•  There is a
 stepwise protocol for symptom management a
vailable on the 
intranet 
  Shared Goals of Care  
Conversations about goals of care 
and treatment escalation should   
be initiated early, involving patient, family and whānau when 
possible. 
  Care of the dying 
Information about
 care of the dying patient is
 outlined in detail on the intranet 
patient 
•  Inform family and whānau of what to expect when their loved one is dying 
•  Ask what practices are important for them. 
•  Ask if they would like additional support 
e.g. chaplain or social worker
•  Be aware of particular changes in care around death 
e.g. family unable to 
remain with the body or changes to funeral arrangements
DISPOSITION
Any patient discharge must be discussed with both the COVID/ID physician and ARPHS 
Please refer to the latest guidance from the Ministry of Health - a
  dvice for health professionals 
Admit all COVID patients with severe or critical illness 
  Consider admission of vulnerable adults regardless of their current severity of illness 
Vulnerable adults are patients at risk of rapid deterioration. They are defined as: 
•  
Older adults (aged 65 years or older) 
•  
Patients who live in residential care facilities 
•  
Patients with underlying medical conditions: Chronic respiratory disease, Cardiovascular disease, Diabetes, Cancer, 
Chronic organ failure(s) 
  Note - Repeating nasopharyngeal swabs to document 'clearance' for confirmed cases is not generally 
recommended and should be discussed with the ID SMO on a case-by-case basis.    
Useful additional clinical resources include: 
The World Health Organisation
 case management guide 
Australian National Covid-19 Clinical Evidence Taskforc 
e living guidelines 
(endorsed by the Australasian 
Society for Infectious Diseases)
A
uthorised by: COVID-19 IMT                                 Issued Date: 02/09/2021 v7 
                 Classification #: COV-016
---