133 Molesworth Street 
PO Box 5013 
Wellington 6140 
New Zealand 
T
+64 4 496 2000 
8 October 2021 
Cameron Slater 
By email: [FYI request #16708 email] 
Ref:  H202112188 
Tēnā koe Mr Slater 
Response to your request for official information 
Thank you for your request under the Official Information Act 1982 (the Act) on 11 September 
2021. Please find a response to each part of your request below:  
"1. I seek the messaging and phone records of calls and messages (txt, Signal, 
Whatsapp, Facebook messenger, or whatever means is used to communicate) between 
Dr. Ashley Bloomfield and Dr. Siouxsie Wiles between 3 September 2021 and 11 
September 2021." 
The Ministry has identified one document within the scope of this part of your request. This 
document is attached as Document 1 and is a compilation of all text correspondence between 
the Director-General of Health and Dr Siouxsie Wiles between the dates of 3 September 2021 
and 11 September 2021.  
I note there is a reference to you in one of the text messages. To clarify Dr Bloomfield's intent: 
this was to reassure Dr Siouxsie Wiles that your new blog The BFD has less reach than your 
former blog Whale Oil.   
"2. I seek any memoranda, notes, emails and phone and message records between Dr. 
Ashley Bloomfield and ANY Government minister or staff member, especially between 
him and the Prime Minister and the Deputy Prime Minister and/or their staff regarding the 
level four breaches of Dr.Siouxsie Wiles and Dr. Nicola Gaston." 
"3. I seek any internal communications regarding the same incident, including internal 
advice regarding the public relations implications regarding this same incident." 
The information in these parts of your request is refused under section 18(g) of the Act, as the 
information is not held by the Ministry and there are no grounds for believing it is held by 
another agency subject to the Act.   
Under section 28(3) of the Act, you have the right to ask the Ombudsman to review any 
decisions made under this request. The Ombudsman may be contacted by email at: 
[email address] or by calling 0800 802 602. 
---

Please note that this response, with your personal details removed, may be published on the 
Ministry of Health website at: www.health.govt.nz/about-ministry/information-releases.   
Nāku noa, nā    
Sarah Turner 
Deputy Director-General 
Office of the Director-General 
Page 2 of 2 
---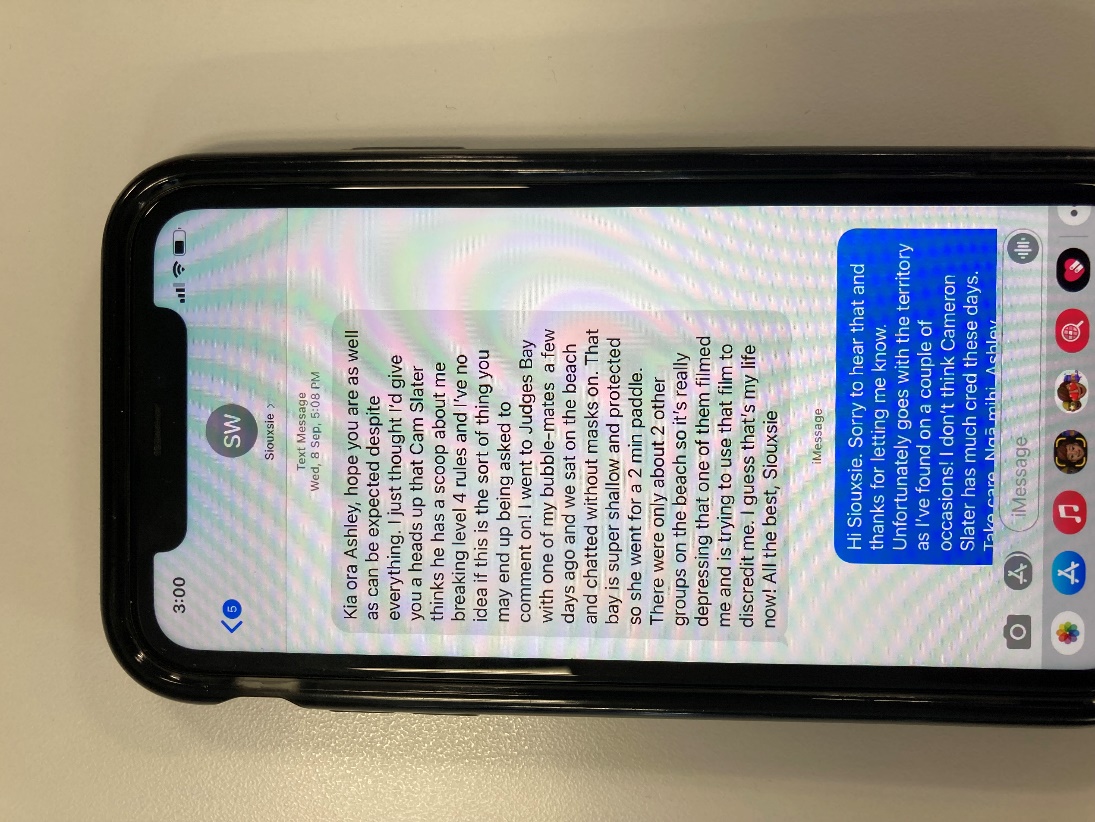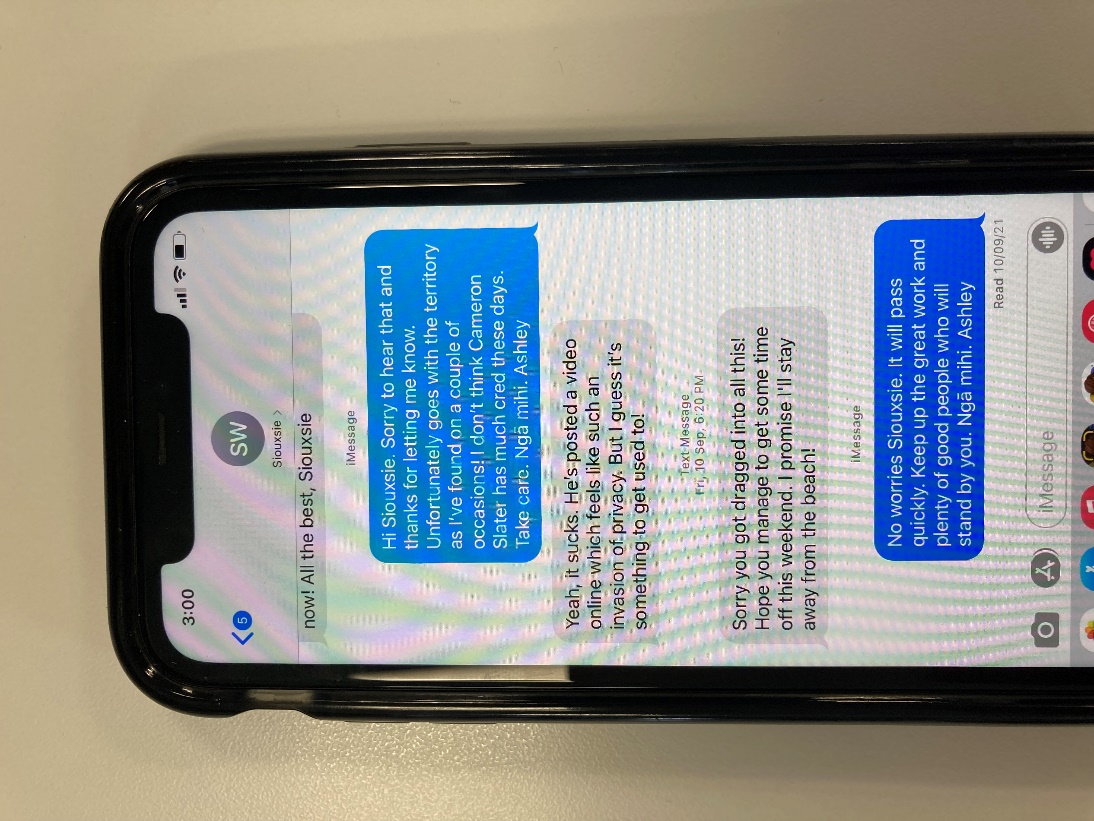 Document 1
1982
ACT 
INFORMATION 
OFFICIAL 
THE 
UNDER 
RELEASED 
---
Document Outline
---