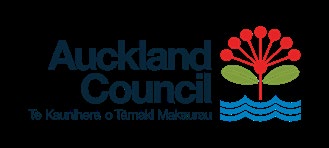 21 September 2021 
Official information request No. 8140009193 
 (Please quote this in any correspondence) 
East Skate Club 
By email
: [FYI request #16536 email] 
Dear East Skate Club   
Local Government Official Information and Meetings Act 1987 
Re: Reports on Lloyd Elsmore Skate Park. 
Thank you for your email of 30 August 2021.  Your specific request and our response are set 
out below.   
On the Auckland Facility Management Plan,  it  states that asset reports/ audits are 
completed on each and every council asset 
a)  Can I please request these reports to view for the Lloyd Elsmore skatepark, 
Please find attached the 2021 inspection reports on Lloyd Elsmore Park, which includes the 
skatepark.   
Please note that some information has been withheld under section 9(2)(i) of the Local 
Government Of icial Information and Meetings Act.  
  b)  I also see that it refers to framework for all asset types and develop new, when 
necessary, is this correct? 
There is currently not a regional framework for the provision of skateparks across Auckland.  
This sits with Local Boards.     
Decisions relating to the information that is being released to you were made by 
Taryn Crew 
General Manager Community Facilities.
Should you believe Auckland Council has not responded appropriately to your request, you 
have the right by way of complaint, under section 27(3) of the LGOIMA, to apply to the 
Ombudsman to seek an investigation and review of the decision. 
Information about how to make a complaint is available at www.ombudsman.parliament.nz 
or freephone 0800 802 602.      
Private Bag 92300, Auckland 1142 | aucklandcouncil.govt.nz | Ph 09 301 0101 
---

If you have any further queries, please contact me on 09 301 0101 quoting official information 
request number 8140009193.   
Yours sincerely        
Angela Hare 
Senior Privacy & LGOIMA Business Partner
Governance Services 
Private Bag 92300, Auckland 1142 | aucklandcouncil.govt.nz | Ph 09 301 0101 
---