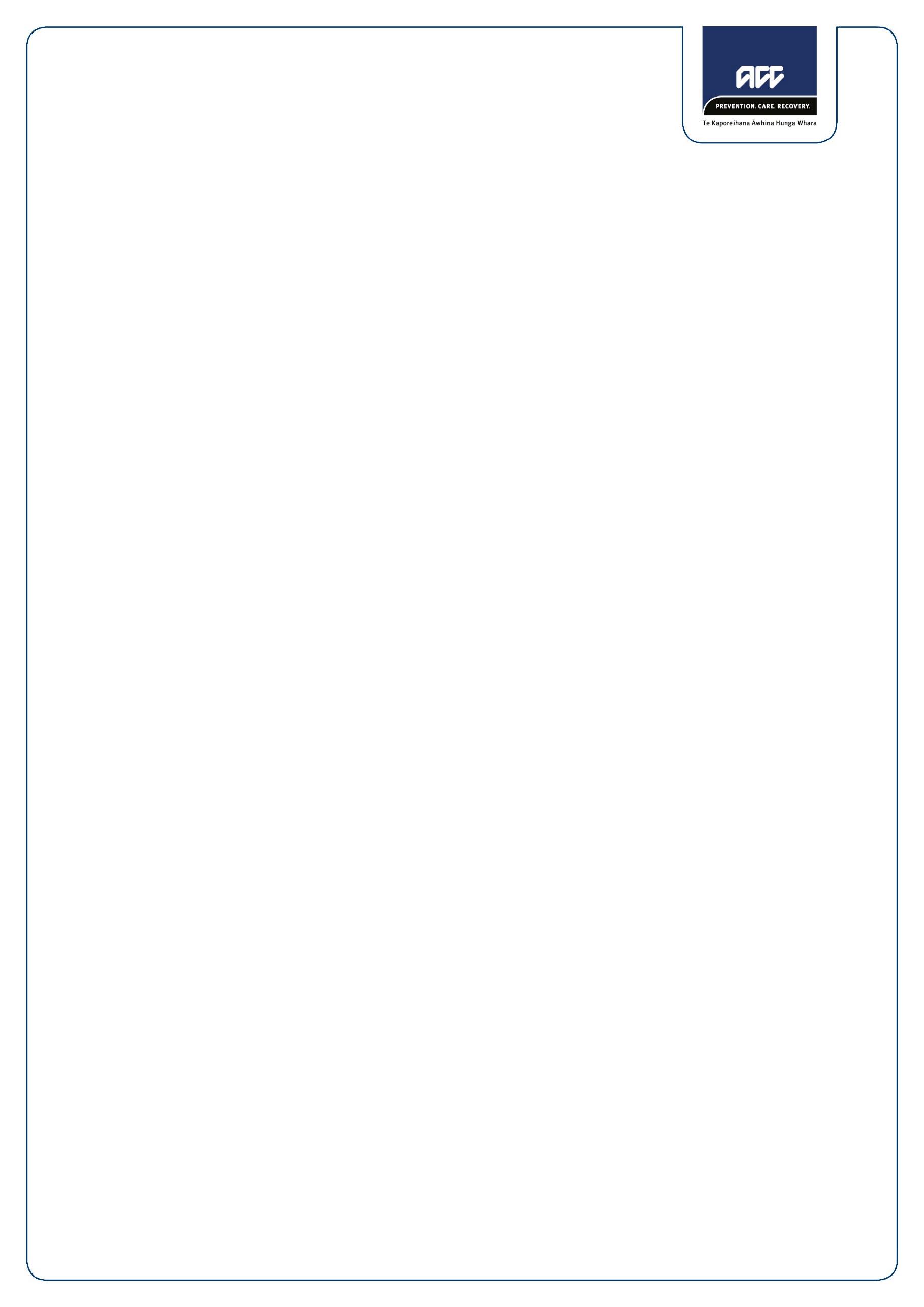 08 September 2021  
Chris Matenga 
[FYI request #16410 email] 
Tēnā koe Chris  
Your Official Information Act request, reference: GOV-013434 

Thank you for your email of 16 August 2021 asking for the following information under the Official 
Information Act 1982 (the Act):  
1.  
I'm wanting to request a copy of the following literature review recorded in the 2017 evaluation 
by Hayward et al of ACC's My Home is My Marae initiative: 
Cherrington L, Masters B. Literature review of Māori models of health and indigenous injury 
prevention and health promotion interventions. Prepared for Ronald Karaitiana, Cultural 
Strategies Manager, Injury Prevention. Wellington, New Zealand: Accident Compensation 
Corporation, 2005.I would be grateful to receive an electronic copy if still available. 
2.  
I would also like to request any further information you could provide regarding subsequent 
related work done or reports following the 2017 evaluation - i.e. what decision-making may have 
occurred regarding continuing the my home is my marae initiative or similar and are there any 
current plans or initiatives of a similar nature in progress relating Maori approaches to safety in 
homes within ACC activity? 
Literature Review 

Please find attached a copy of the requested literature review.  
 
Related work  

A recent study done by the University of Otago (in collaboration with Massey University) of falls 
incidence in Māori homes used ACC data and has been recently published in the Lancet Journal, found 
here. 
The Māori Injury Prevention (IP) portfolio is broadly captured in this question. Currently there are no 
initiatives in progress specifically relating to Māori approaches to safety in homes. However, our 
emerging strategy has identified Oranga Taiao as an outcome area of future focus for IP. Oranga Taiao 
means that whānau, hapū, iwi, and hapori live in healthy and supportive environments and this is likely 
to include all places and spaces that Māori live their lives.  
Who to contact  

If you have any questions, you can email me
 at [email address]  

Nāku iti noa, nā   
Sasha Wood 
Manager Official Information Act Services 

Government Engagement & Support   
---