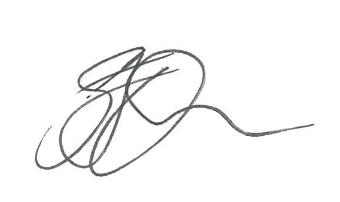 OIA21-0949 
11/08/21
Dr Stephanie Borrelle 
[FYI request #16207 email] 
Dear Dr Stephanie Borrelle 
Thank you for your email of 27 July 2021 requesting information relating to the summary data 
from 2019 Orion Aerial Observations for fisheries compliance. Your request has been 
considered under the Official Information Act 1982 (OIA). 
You requested the following: 
'In 2019 Orion overflights were conducted for vessel compliance to fisheries regulations. In a 
draft annual report on the National Plan of Action - Seabirds, it was reported that 250 surface 
longline vessels fishing outside the NZ EEZ were seen from aerial observations in 2019. In 
these observations, "No breaches were identified in relation to seabird mitigation measures 
during the reporting period". I would like to request the following clarifying information that 
was not included in summary results relating to these overflights: 
1) how many of the vessels were fishing south of 30°,
2) how many were day setting, and of these day setting vessels,
a) whether imagery of the stern was collected for day setting vessels (necessary to
determine if they were deploying a legally required tori line) and, 
b) how many had tori lines that were visible in imagery
Please find attached, in Appendix One, the data from the draft annual report which we have 
updated with the requested information. In regard to the second part of your question, there 
were no vessels observed day setting and therefore no images that meet these 
requirements. 
I trust the information provided is of assistance. Should you have any concerns with this 
response, I would encourage you to raise these with the Ministry for Primary Industries at 
[email address].
 Alternatively, you are advised of your right to also raise 
any concerns with the Office of the Ombudsman. Contact details are: Office of the 
Ombudsman, PO Box 10152, Wellington 6143 or at
 [email address].
Yours sincerely 
Gary Orr 
Director Compliance
Charles Fergusson Building, 34-38 Bowen Street 
 PO Box 2526 
 Wel ington 6140, New Zealand 
mpi.govt.nz 
---
Appendix One 
Surface 
Surface Long 
Surface Long 
Purpose for 
Trawl (>28m) FVs 
Longlining 
Bottom  Longlini
Month 
Area of operation 
All FVs 
Liners Operating 
Liners observed 
flight 
observed 
FVs 
ng FVs observed 
Below 30S 
day setting 
observed 
FFA/New 
Caledonia/Papua 
New 
Oct-19 
Op Kurukuru 
0 
116 
0 
116 
0 
0 
Guinea/Solomon 
Islands/Tuvalu/Fi
ji 
Nov-19 
Palau 
FFA/Palau 
0 
14 
0 
14 
0 
0 
Nov-19 
Southern Ocean 
CCAMLR 
0 
0 
13 
13       
Dec-19 
Southern Ocean 
CCAMLR 
0 
0 
10 
10       
Jan-20 
Southern Ocean 
CCAMLR 
0 
0 
1 
1       
FFA/Solomon 
Feb-20 
Op Rai Balang 
0 
0 
0 
10 
Islands       
May-20 
Tasman sea 
WCPFC  
0 
30 
0 
30 
30 
0 
Jun-20 
High Seas east of EEZ 
WCPFC 
0 
18 
0 
18 
18 
0 
NZ-Niue-Cook Islands 
FFA/WCPFC/Co
Jun-20 
0 
3 
0 
4 
1 
0 
including High Seas 
ok Islands 
Cook Islands EEZ and 
FFA/WCPFC/Co
Jun-20 
0 
0 
0 
0 
bordering High Seas 
ok Islands       
Cook Islands EEZ and 
FFA/WCPFC/Co
Jun-20 
0 
37 
0 
38 
0 
0 
High Seas towards NZ 
ok Islands 
High Seas West of 
Kermadec EEZ 
Jul-20 
WCPFC  
0 
10 
0 
10 
1 
0 
boundary up to 
Fijian/Tongan EEZs 
High Seas East of 
Jul-20 
WCPFC  
0 
22 
0 
22 
1 
0 
Kermadec EEZ  
Total: 
0 
250 
24 
286 
51 
0 
---