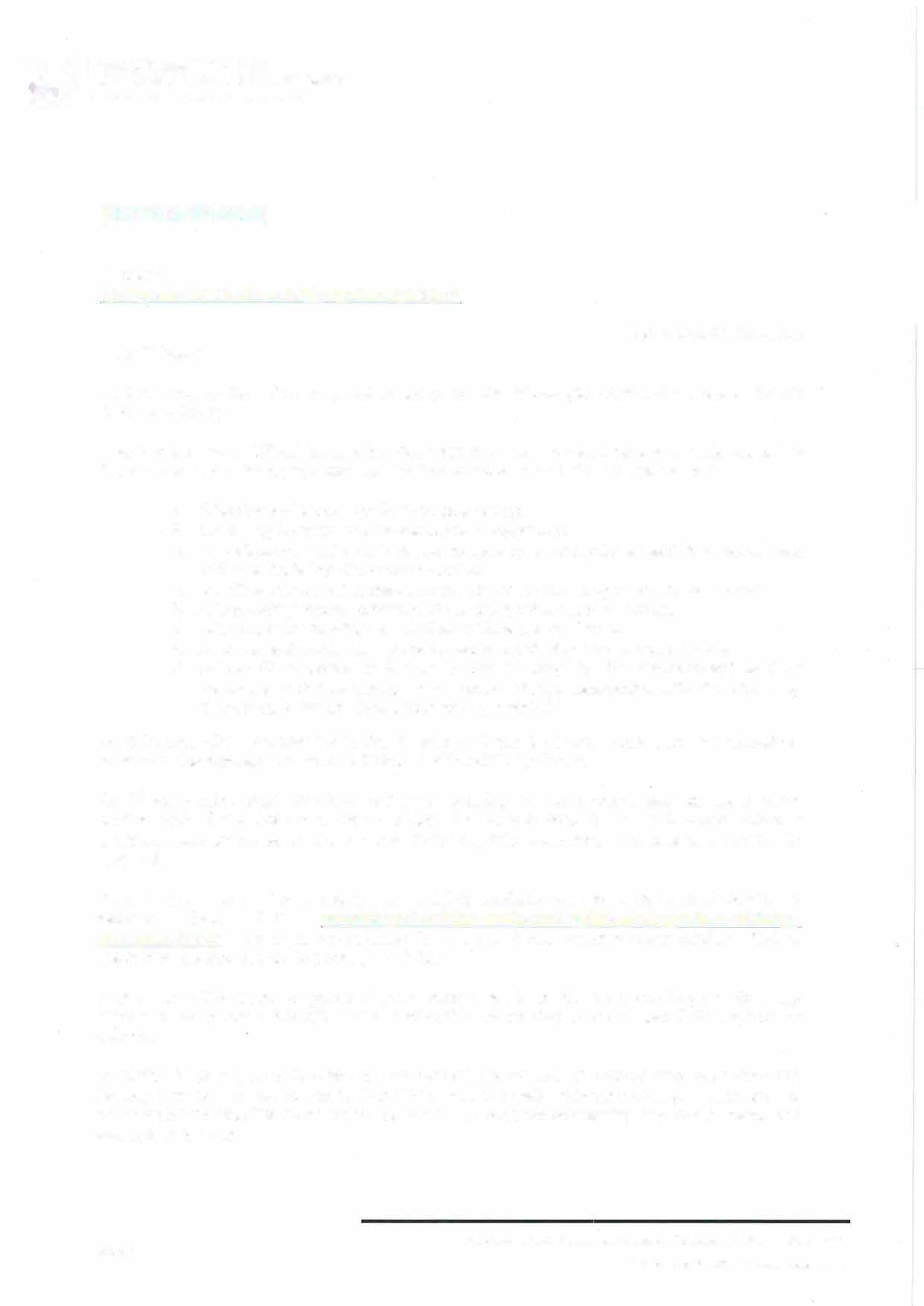 DEPARTMENT OF THE 
- PRIME MINISTER AND CABINET 
TE TARI O TE PIRIMIA ME TE KOMITI MA TUA 
11 October 2021 
T Baker 
[FYI request #16178 email] 
Ref: OIA-2021/22-0124 
Dear T Baker 
Official  Information  Act  request  relating  to  the  Strategic  COVID-19  Public  Health 
Advisory Group 
Thank you for your Official Information Act 1982 (the Act) request that was transferred to the 
Department of the Prime minister and Cabinet on 16 August 2021. You requested: 
1. "Members of Modelling Governance Group.
2. Modelling Governance Group terms of reference.
3. 
Fee  structure  and  cost  incurred  to  date  by  Ministry  by all  activities associated 
with the Modelling Governance Group.
4. Conflicts of interest declared by members of Modelling Governance Group.
5. 
All modelling reports provided to Modelling Governance Group.
6. 
All minutes of meetings of Modelling Governance Group.
7. 
All comments made to reports issued to Modelling Governance Group.
8. All  emails  received  or  issued  by  the  Ministry,  by  the  Government,  and  by
members  of  the  Modelling  Governance  Group,  associated  with  the  Modelling
Governance Group since group was appointed."
On 6 August 2021, you clarified to the Ministry of Health that your request was specifically in 
relation to the Strategic COVID-19 Public Health Advisory Group. 
On  13  September  2021,  the  time  limit for  responding  to  your  reiquest  was  extended  under 
section  15A  of  the  Act  by  20  working  days  for  consultations  to  be  undertaken  before  a 
decision could be made on the request.  Following  this extension,  I am now  in a position to 
respond. 
Parts  1,  2,  5  and  7  of  your  request  are  publicly  available  on  the  Unite  against  COVID-19 
website 
(see 
link: 
covid19.govt.nz/alert-levels-and-updlates/independent-advisory­
groups/scphag/).  I am therefore refusing  these parts of your reqiuest under  section  18(d) of 
the Act as the information is publicly available. 
Information within scope of part 3 of your request has been identified and  is currently being 
processed for release. We will aim to provide this information to you by late October 2021 or 
sooner. 
In relation to part 4, as of the date of your request, no conflicts of interest have been declared 
by  any  member  of  the  Strategic  COVID-19  Public  Health  Advisory  Group.  I  refer  you  to 
paragraph 22 of the Terms of Reference for the protocol for addressing any real or perceived 
conflicts of interest. 
Executive Wing, Parliament Buildings, Wellington, New Zealand 6011 
4442286 
'li'  64 4 817 9698  www.dpmc.govt.nz 
---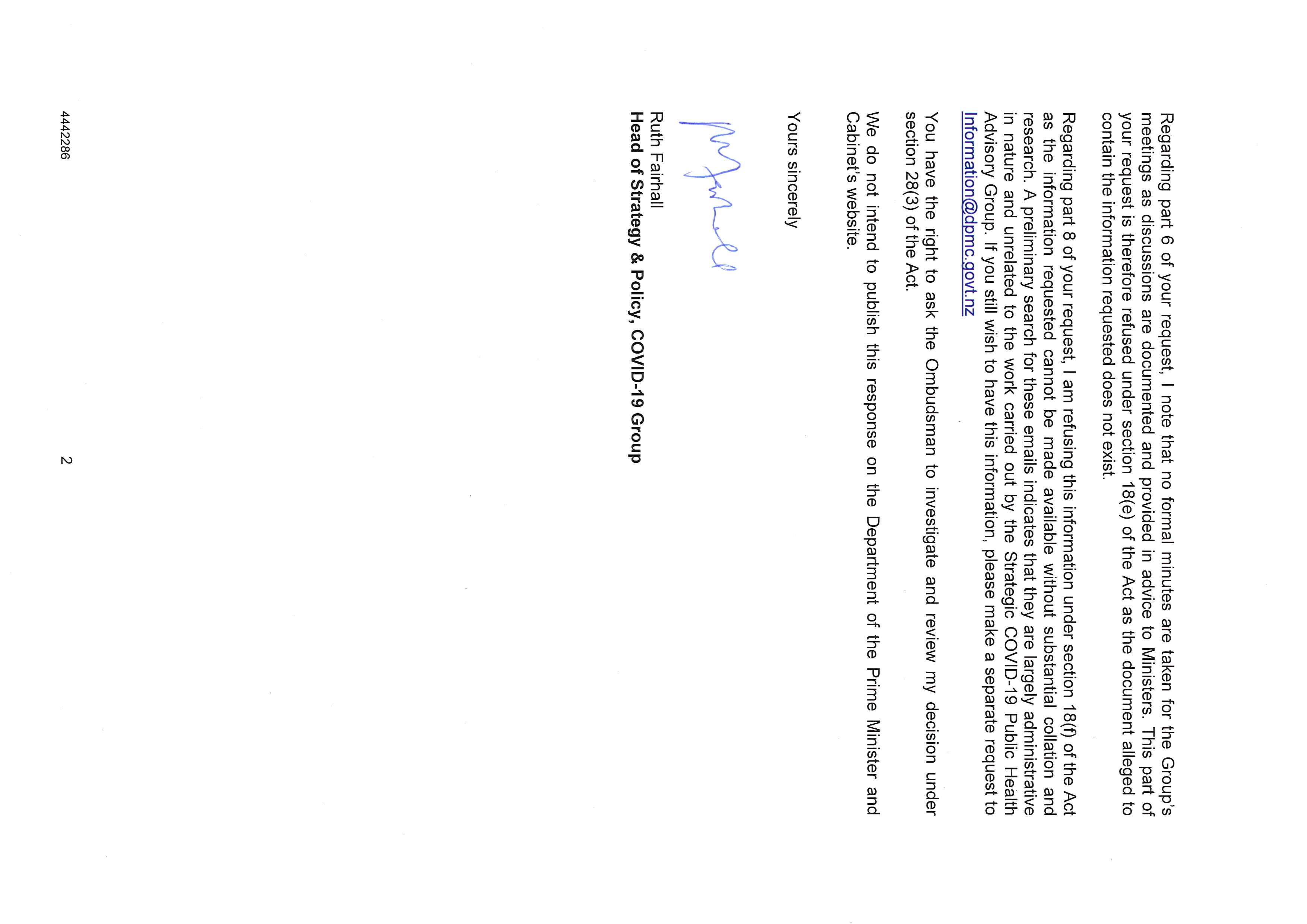 ---