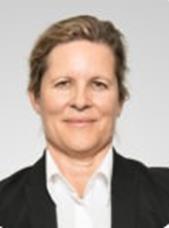 Deborah Marris, LLB(Hons)BCA CMInstD
Director, Legal, Risk & Governance 
Synlait Milk Limited, New Zealand 
I am a senior executive with over 25 years 'experience working with global 
organisations internationally, having been based in India, Australia, Hong Kong, London 
and New Zealand.  I have successfully managed high performing teams in various areas 
to meet strategic objectives  
I successfully lead change management in moving to a service model in setting up a 
global compliance centre for Barclays in India to support its Institutional business. 
Established a legal team of 50 lawyers to manage legal risk and governance for ANZ 
Bank's business in 31 countries, included establishing a legal panel and a centralized 
company secretarial office supporting over 65 entities in Asia Pacific.  
I managed a number of sensitive projects with regulators, including a Commerce 
Commission investigation involving ING Diversified Yield and ING Regular Income 
Funds' breaches of the Fair Trading Act; and various enquiries by NZX and other 
regulatory bodies such as FMA. 
Prior to going in-house, I was a partner in a major New Zealand law firm. Qualified in 
law, accounting, compliance and governance. I am a Member of NZ Global Women, 
Chartered member of New Zealand Institute of Company Directors. Graduate member of 
Australian Institute of Company Directors, Member of New Zealand Law Society and 
Member Impact 100. 
I am currently the Director, Legal, Risk & Governance for Synlait Milk Limited, New 
Zealand. 
RELEASED UNDER THE OFFICIAL INFORMATION ACT 1982
---