20 July 2021                 
OIA Reference #: OIA2021061501 
Mr Rogers 
Email: [FYI request #15797 email]  
Tēnā koe Mr Rogers  
Official Information Act 1982 (OIA) – Response – OIA2021061501: Capital and Coast District Health 
Board Group Three COVID-19 Vaccine Rollout 

Thank you for your official information request which was received by Capital and Coast District Health 
Board (CCDHB) on 15 June 2021.   
The details of your request and our response are as follows:  
1.  What are CCDHB's plans for the Group 3 roll-out? 
2.  Apart from the obvious over-65's, how does CCDHB determine whether a person is 
"vulnerable"? 
3.  When will Group 3 people be notified they are part of the group and not be left guessing? (And 
worrying they will be left out). 
4.  When will the Group 3 roll-out start? 
5.  If the Group 3 has started, when will Group 3 people be notified? 
6.  Where are the vaccination centres? 
7.  How many vaccines are being administered per day? 
8.  If the Group 3 roll-out is being phased, what are the categories and how are they being 
prioritised? 
The 
response to your request 
to your request is detailed below. 
1. 
CCDHB and Hutt Valley District Health Board (HVDHB) are operating a single joint COVID-19 
vaccination programme. This programme is in close partnership with Primary Health 
Organisations (PHOs) and Māori providers. The DHBs have commissioned PHOs to establish 
Community Vaccination Centres in each of our localities, and supported Māori providers to 
establish vaccination centres as well. Most of these centres were also active during the rollout 
of vaccinations to Groups 1 and 2, and they provide a safe and welcoming environment for 
people to be vaccinated. 
2. 
The DHBs are following the sequencing for the COVID-19 vaccination rollout set by the 
Ministry of Health. You can read about the different groups for the rollout on the Unite 
Capital & Coast DHB 
| Private Bag 7902, Newtown, Wellington 6242
Wellington Regional Hospital, Riddiford Street, Newtown, Wellington 6021 
www.ccdhb.org.nz 
| Phone: 04 385 5999
| Fax: 04 385 5856 
---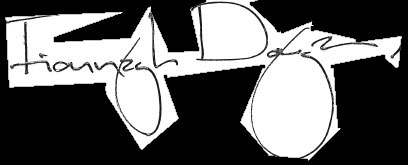 Against COVID-19 website at https://covid19.govt.nz/covid-19-vaccines/our-covid-19-
vaccination-plan/covid-19-vaccine-rollout-groups/. 
3. 
All people in Group 3 received notification of their eligibility by the end of June. This was done 
primarily through text message. These were sent to people based on the medical records held 
by their medical practice. 
4. 
The Group 3 roll out began in late May 2021. 
5. 
All enrolled peopled had received a notification they were in Group Three by the end of June 
2021. 
6. 
At 20 July 21, Community Vaccination Centres are located in Wellington CBD, Karori, Lower 
Hutt (x2), Upper Hutt, Porirua, and Paraparaumu. Māori-led clinics are also located in 
Wainuiomata, Waiwhetū and Waitangirua. 
7. 
This fluctuates depending on the day. In the week ending 18 July 21, 6329 doses were 
administered. 
8. 
The Group Three Categories are as follows: 
  are aged 65 or over, or 
  have a relevant underlying health condition, or 
  are disabled, or 
  are in a position of caring for a person with a disability, or 
  are pregnant (any trimester), or 
  are an adult in a custodial setting.   
I trust this information fulfils your request. You have the right, under section 28 of the OIA, to seek an 
investigation and review by the Ombudsman of this decision. Information about how to make a 
complaint is available at www.ombudsman.parliament.nz or you can free phone 0800 802 602.  
Nāku ite noa, nā     
Fionnagh Dougan 

Āpiha Whakahaere Mātāmua | Chief Executive  
Ūpoko ki te uru Hauora | Capital & Coast and Hutt Valley District Health Boards  
Capital & Coast DHB 
| Private Bag 7902, Newtown, Wellington 6242
Wellington Regional Hospital, Riddiford Street, Newtown, Wellington 6021 
www.ccdhb.org.nz 
| Phone: 04 385 5999
| Fax: 04 385 5856 
---