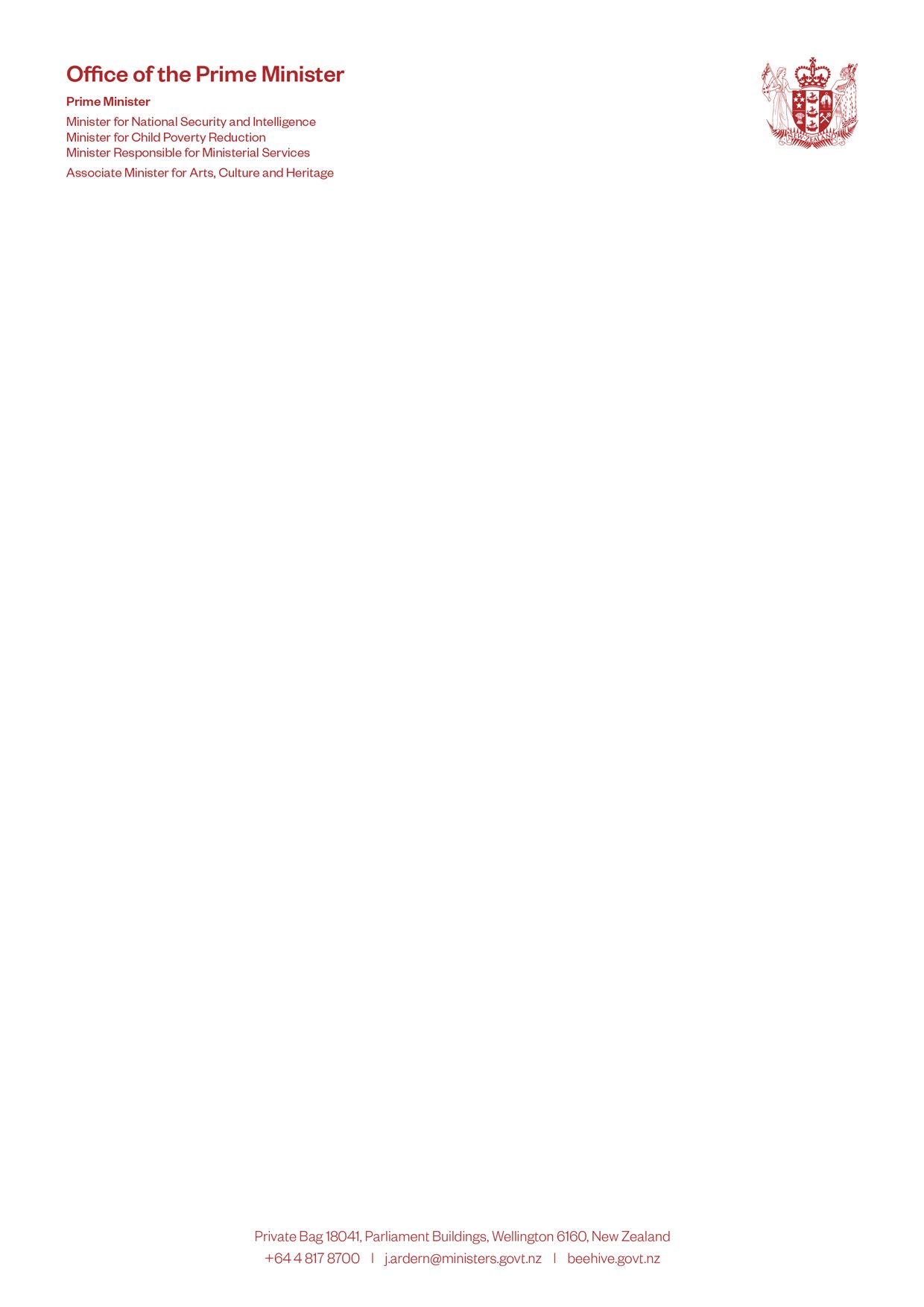 Terry Thomas 
By email:
 [FYI request #15789 email] 
Ref: PMO 2021-123   
Dear Terry Thomas   
Official Information Act request relating to the 'They Are Us' movie 
Thank you for your Official Information Act 1982 (the Act) request, received on 14 June 2021. 
You requested:   
"communications and briefings sent to and from you [the Prime Minister] and/or your 
office staff regarding the proposed film They Are Us sent,  received or written in the time 
period up til  11 June 2021." 
On Wednesday 9 June 2021 at 2:09 pm, the Deputy Chief Executive of Ministry for Culture 
and Heritage (MCH) made a phone call to the Private Secretary Arts, Culture and Heritage in 
this Office, notifying that MCH received advice from NZ Film Commission (NZFC) that a film 
relating to the March 15 attacks was being announced in the next 24-48 hours.   
The following day on Thursday 10 June 2021 at 11:29 am, the Private Secretary Arts, Culture 
and Heritage made a phone call to NZFC requesting further information on the film. Following 
this phone call, this Office received an email from NZFC with the production's embargoed 
press release and backgrounder. I have decided to release this email chain to you with some 
information withheld under section 9(2)(a) of the Act, 
to protect the privacy of individuals. 
Also in scope of your request are text messages between members of staff in this Office, 
which I have made the decision to withhold in full under section 9(2)(g)(i) of the act, 
to maintain 
the effective conduct of public affairs through the free and frank expression of opinions by or 
between or to Ministers of the Crown or members of an organisation or officers and employees 
of any department or organisation in the course of their duty.
There are no briefings which have been identified within the scope of your request. 
Accordingly, this part of your request is refused under section 18(e) of the Act on the basis 
the 
document alleged to contain the information requested does not exist.
The Prime Minister has stated publicly that she had no prior knowledge or involvement of the 
film and confirmed that she only became aware of it following a message just prior to the 
announcement. You may wish to refer to the following media articles where the Prime Minister 
has discussed this: 
•  
https://www.tvnz.co.nz/one-news/new-zealand/jacinda-ardern-says-christchurch-
mosque-attacks-film-very-soon-and-raw 
•  
https:/ www.nzherald.co.nz/entertainment/christchurch-mosque-shootings-they-are-
us-movie-jacinda-ardern-says-her-story-not-the-one-to-be-
told/3LN3R44TZYYPKBIUTJKTKVCGYQ/ 
---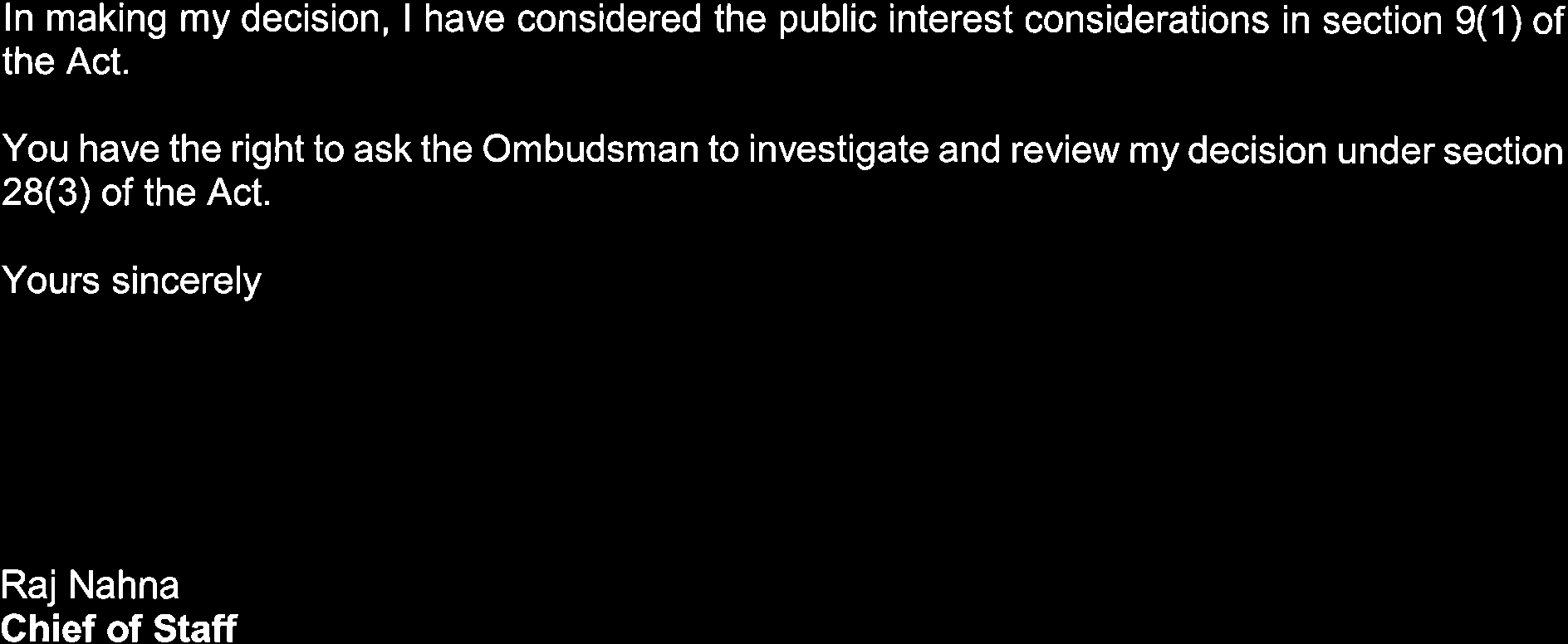 ---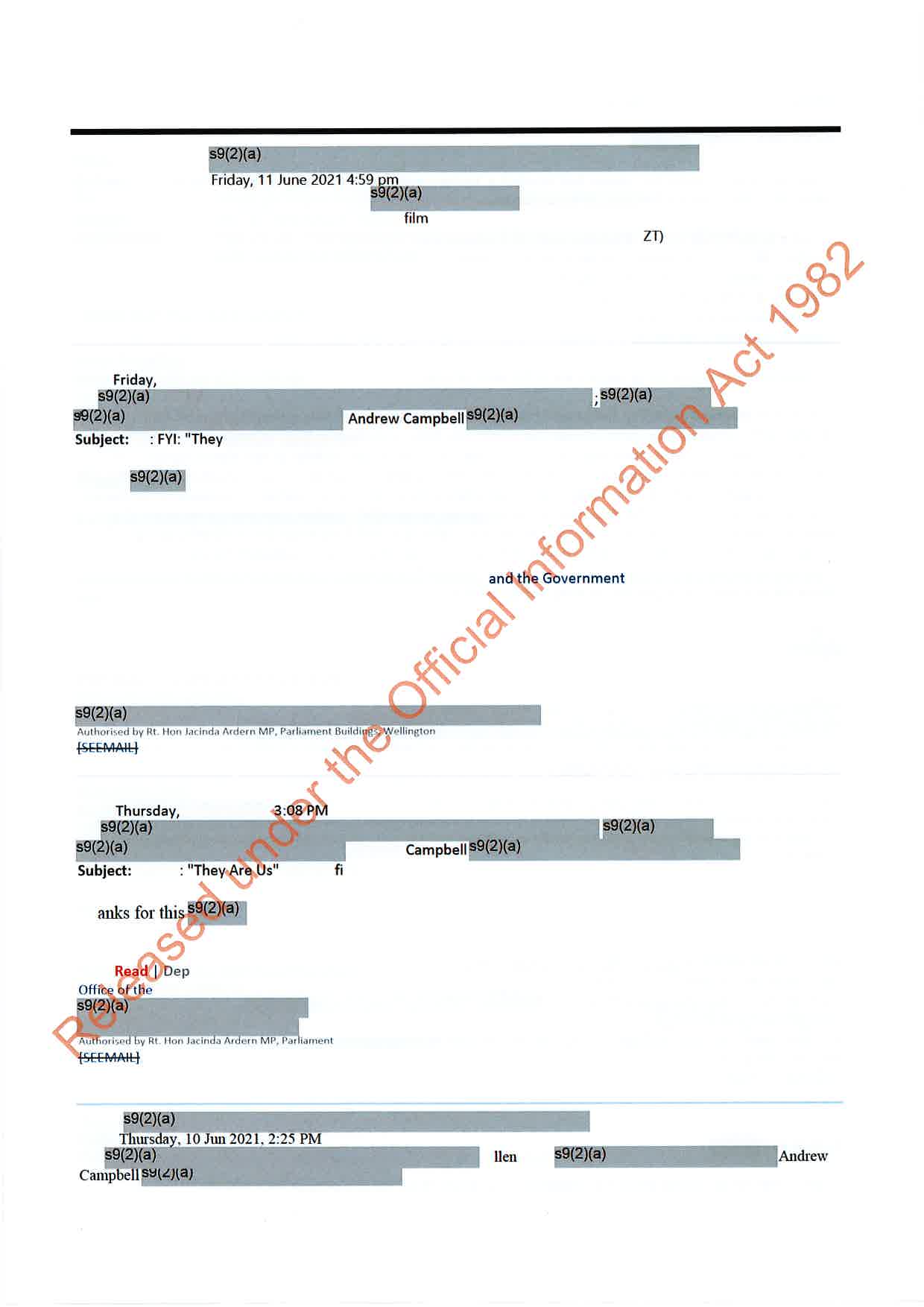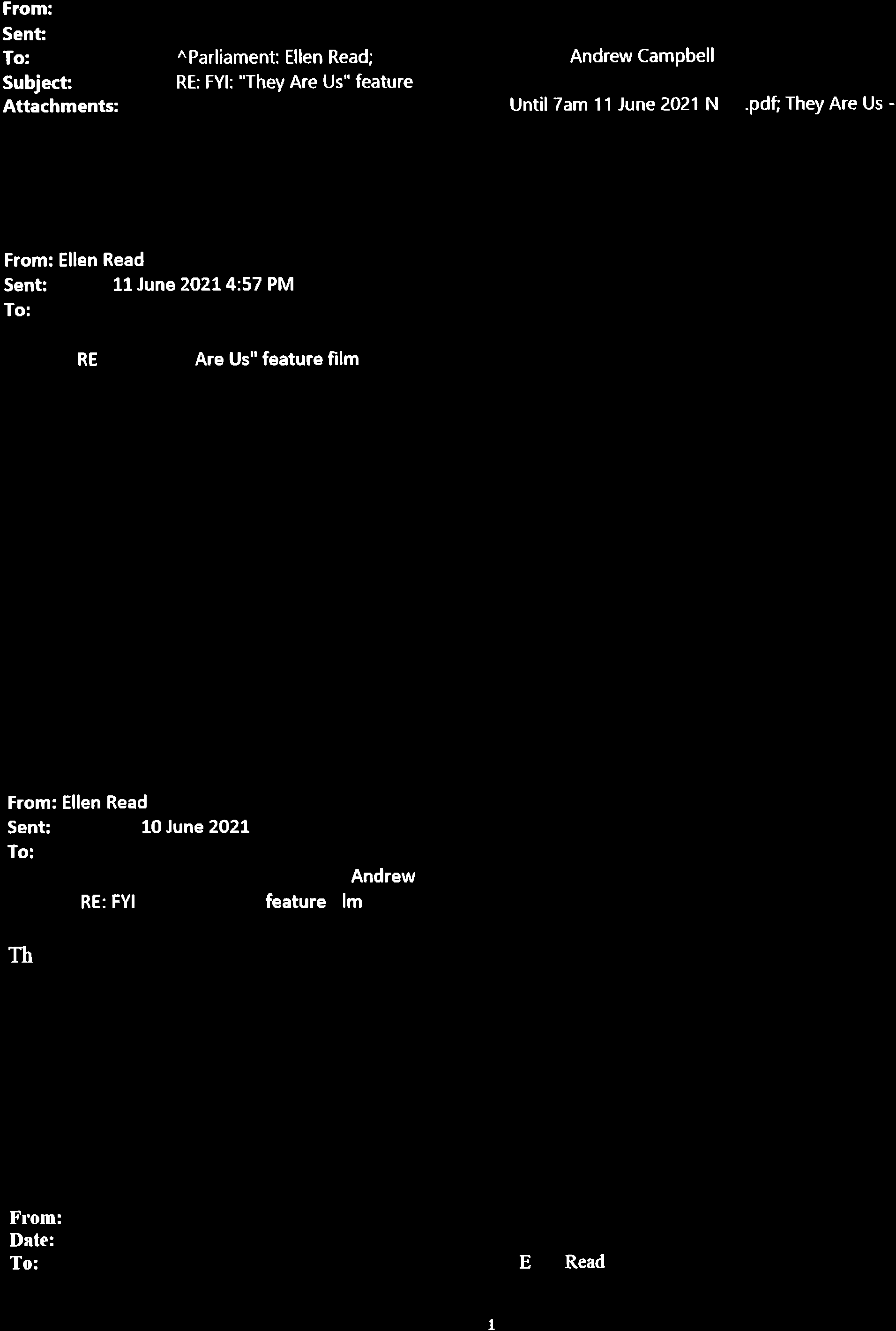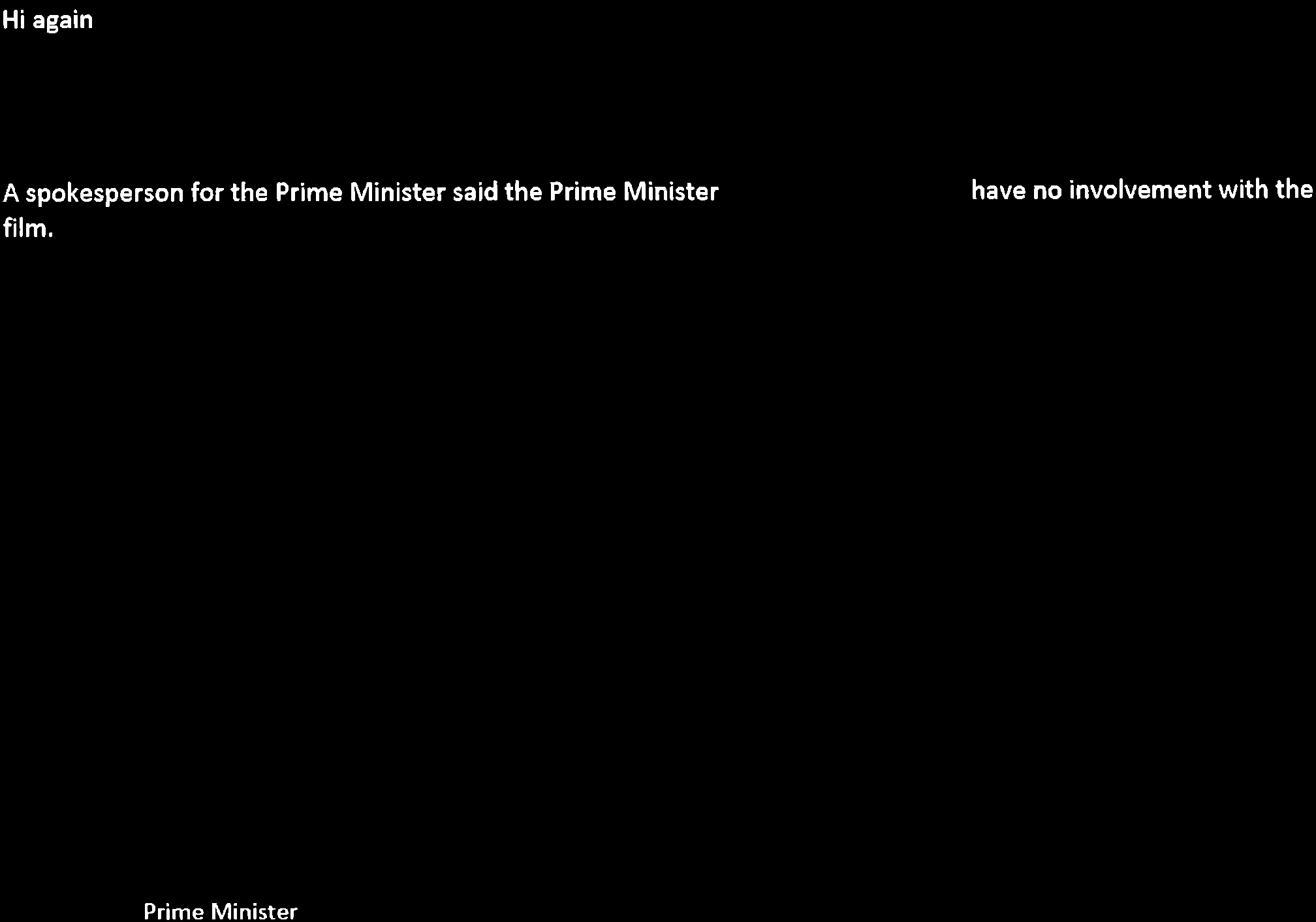 ---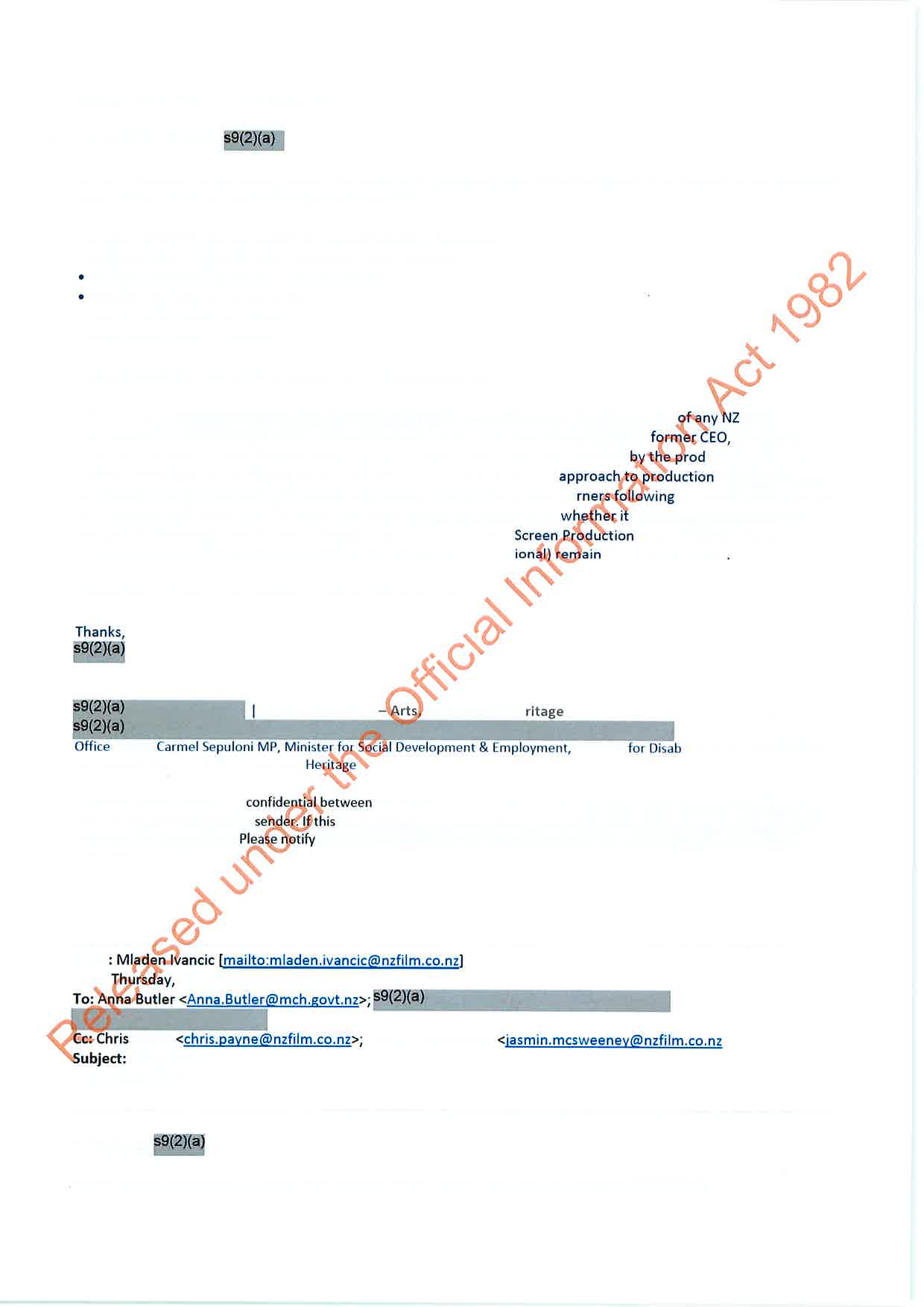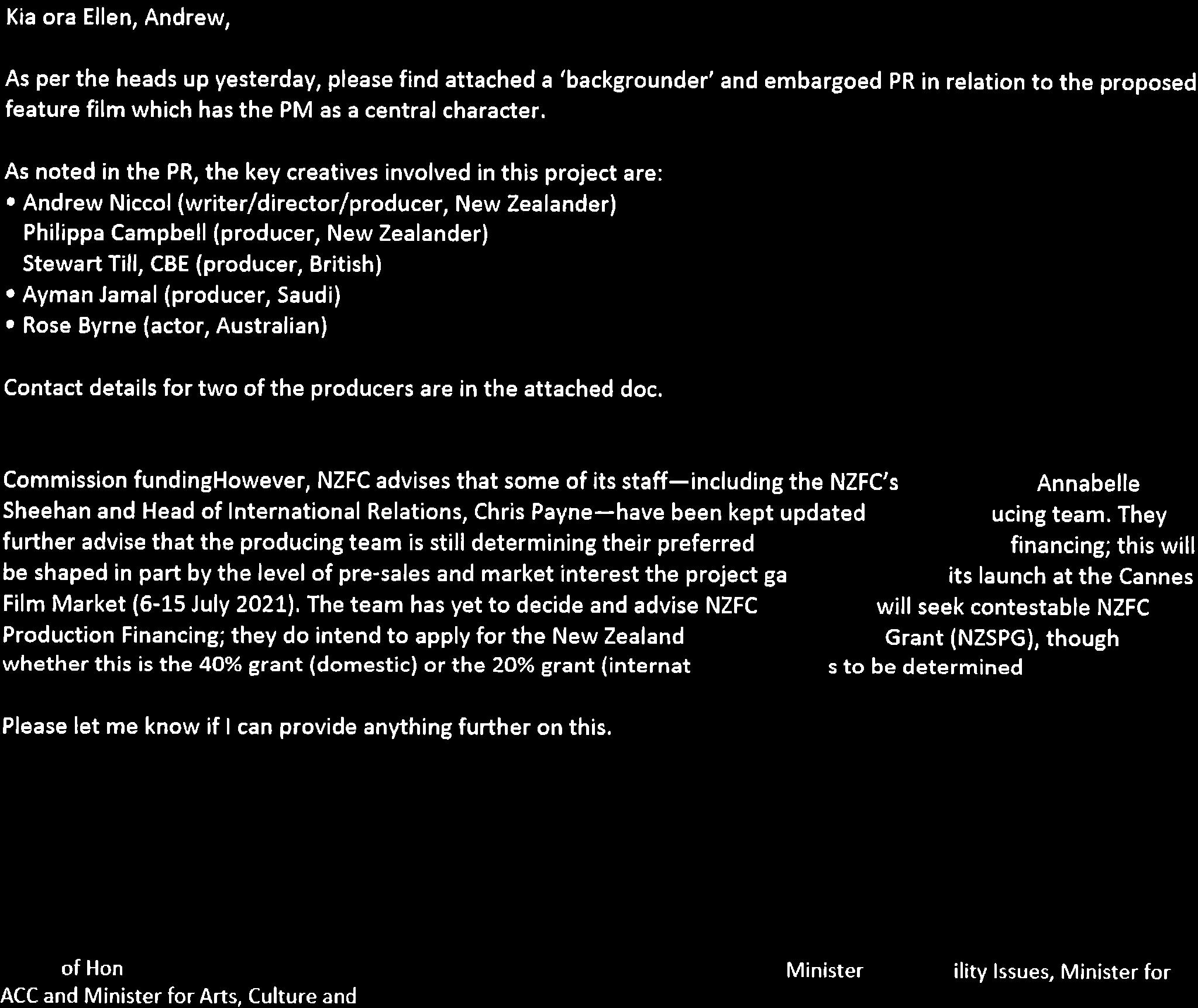 ---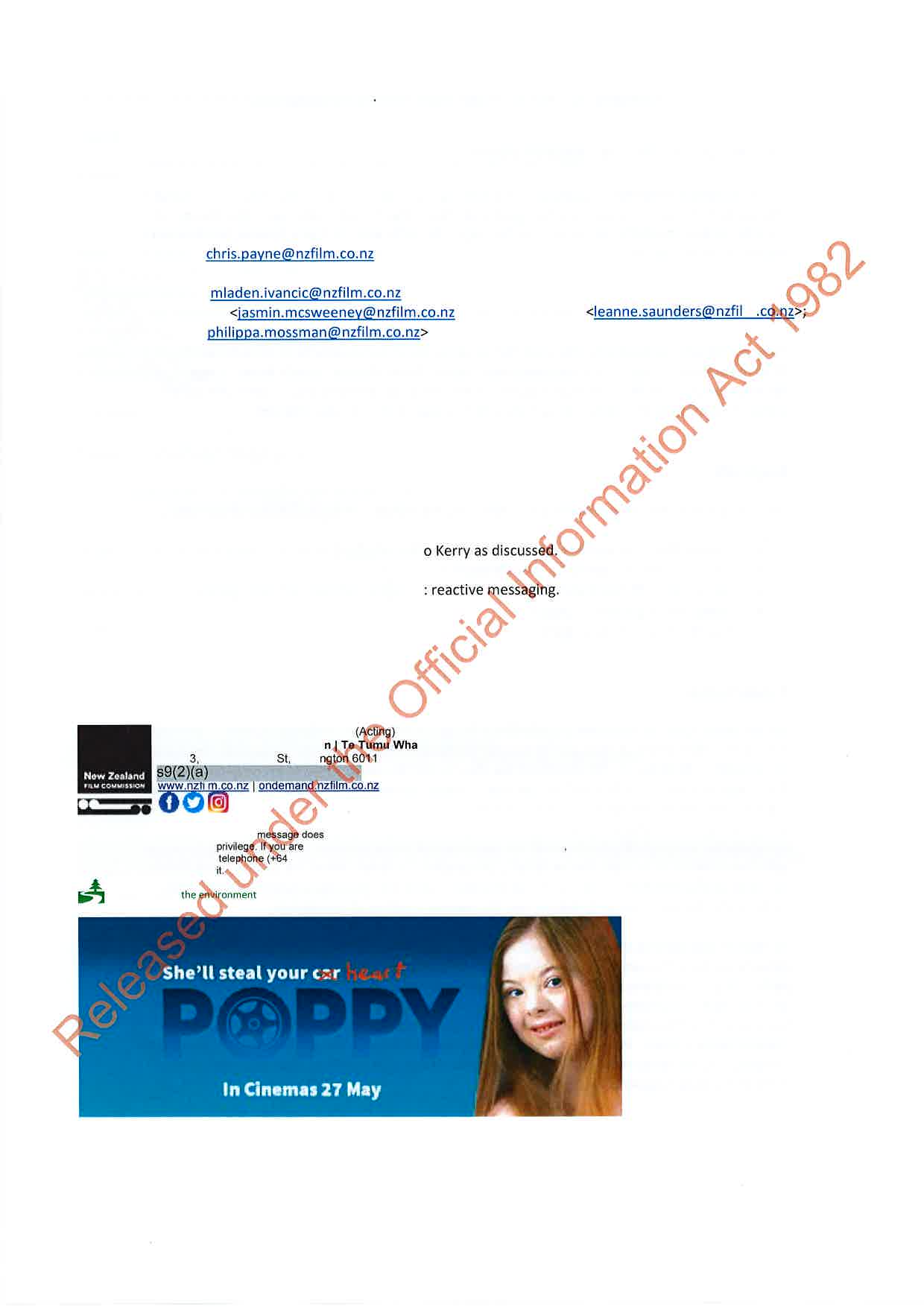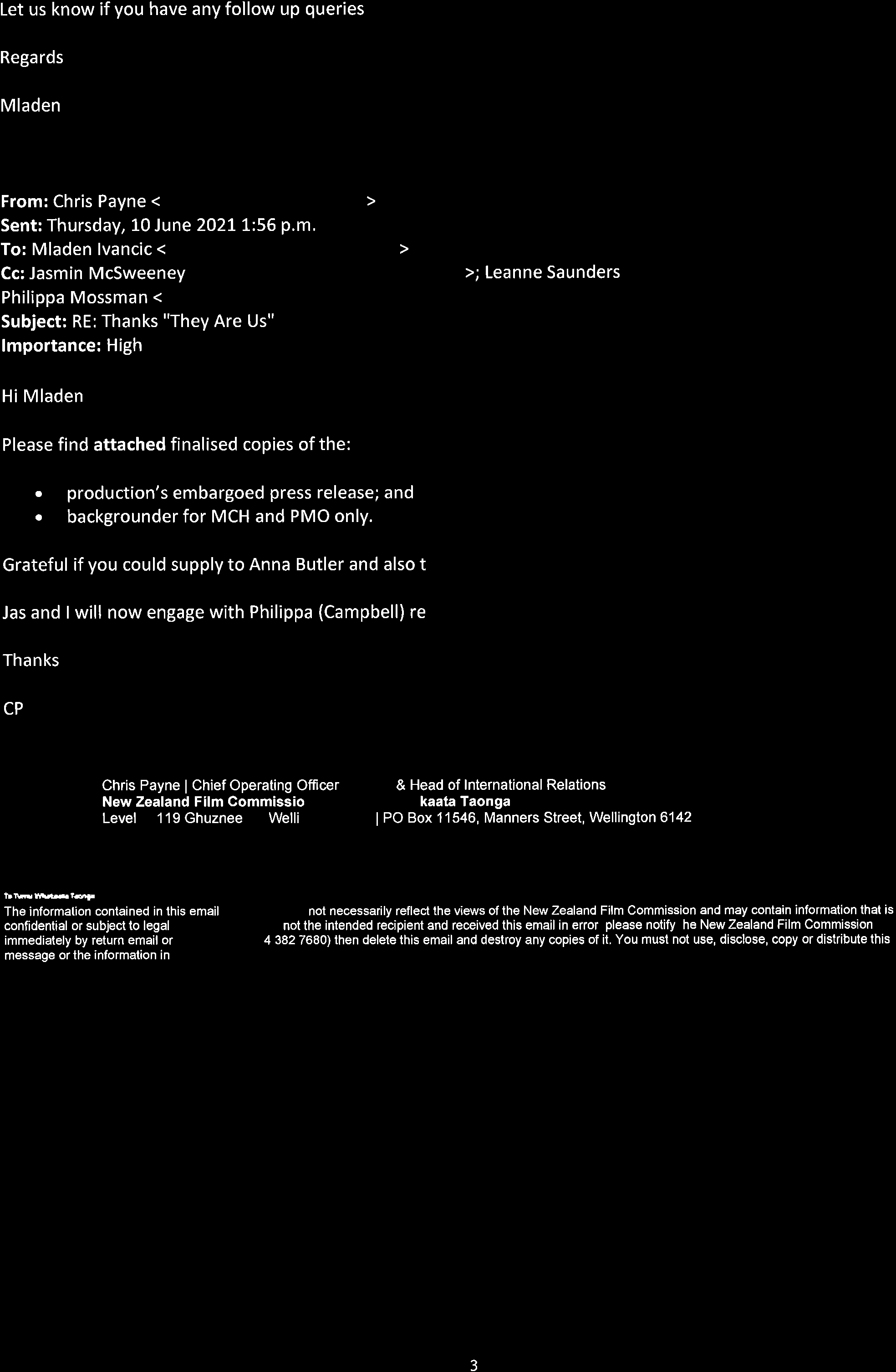 ---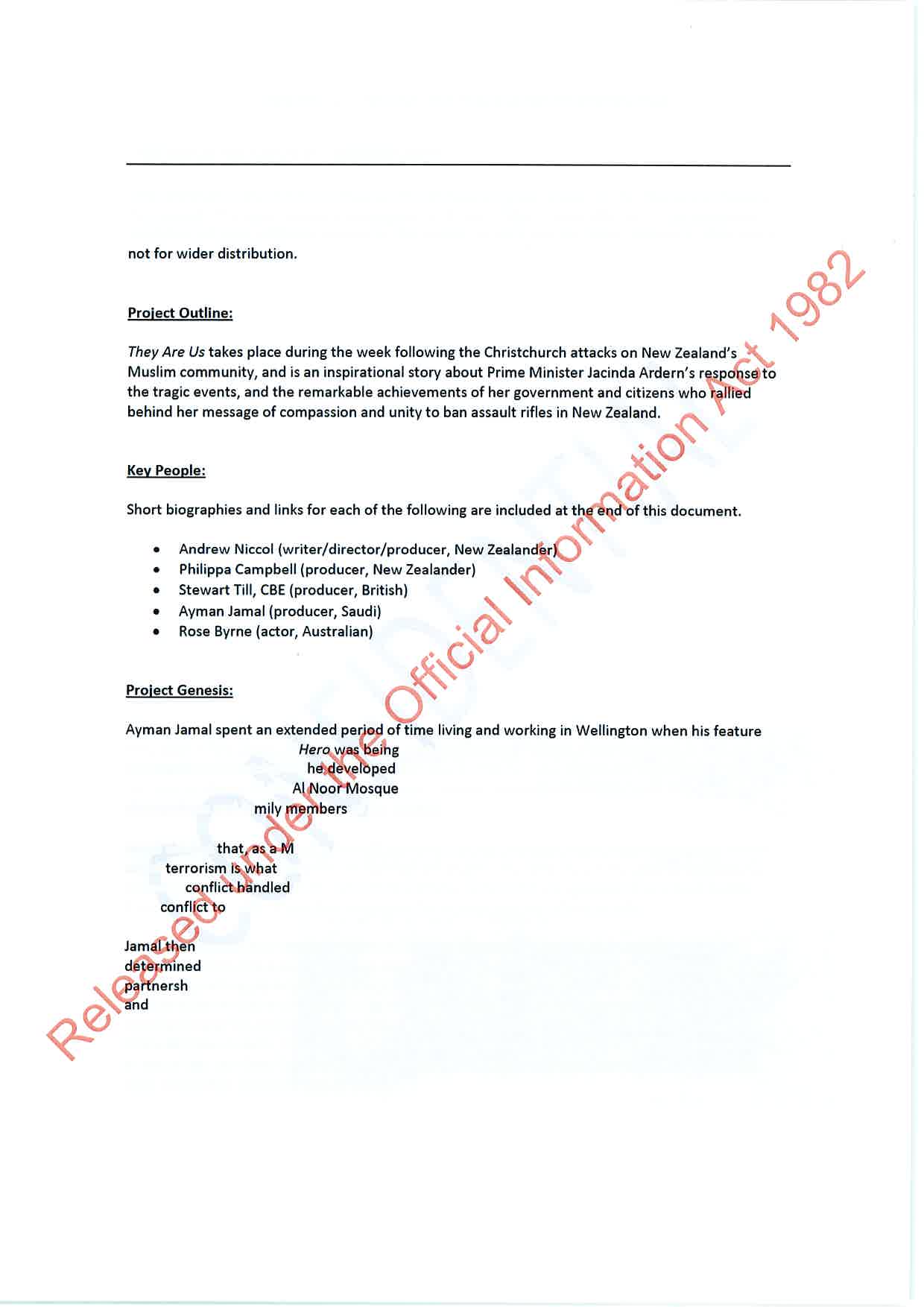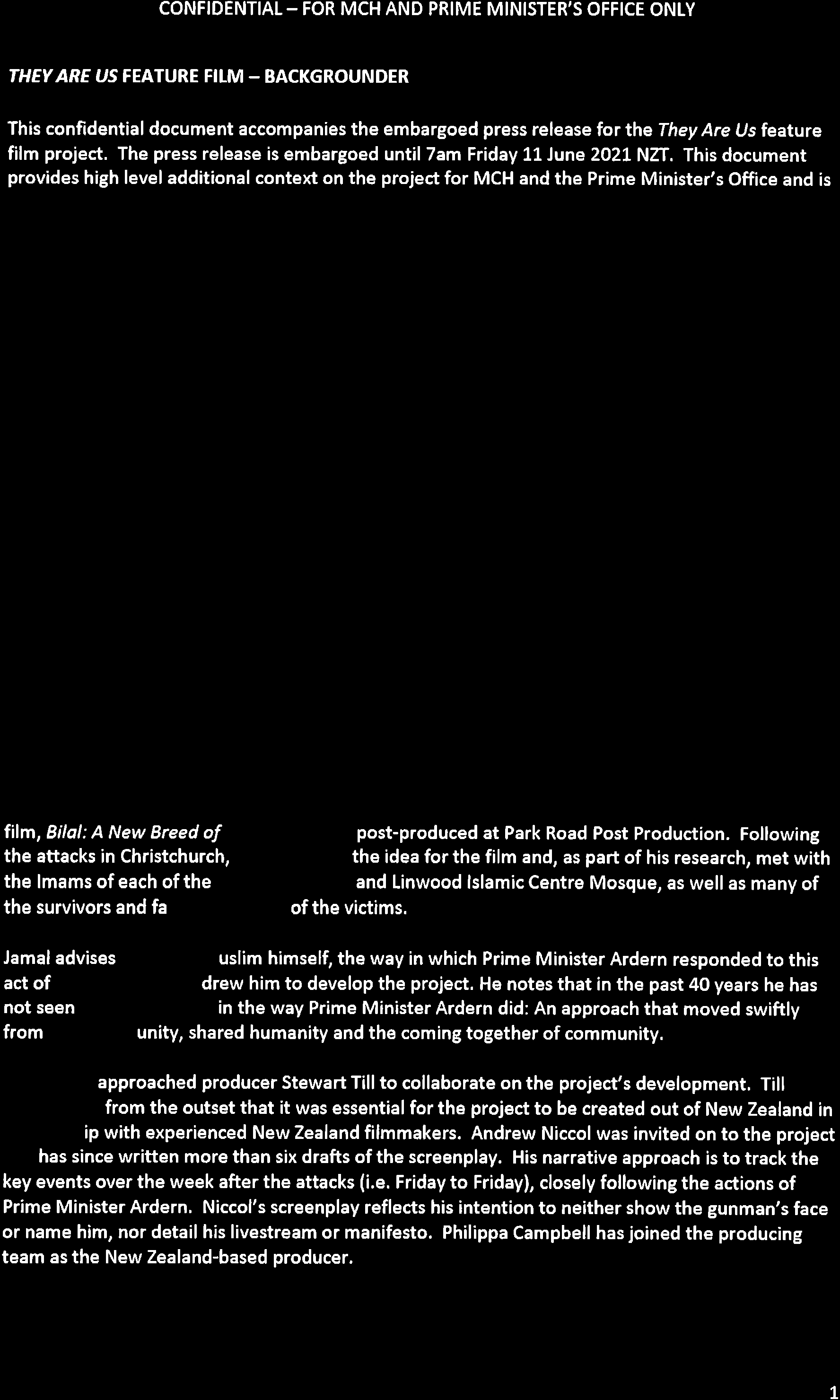 ---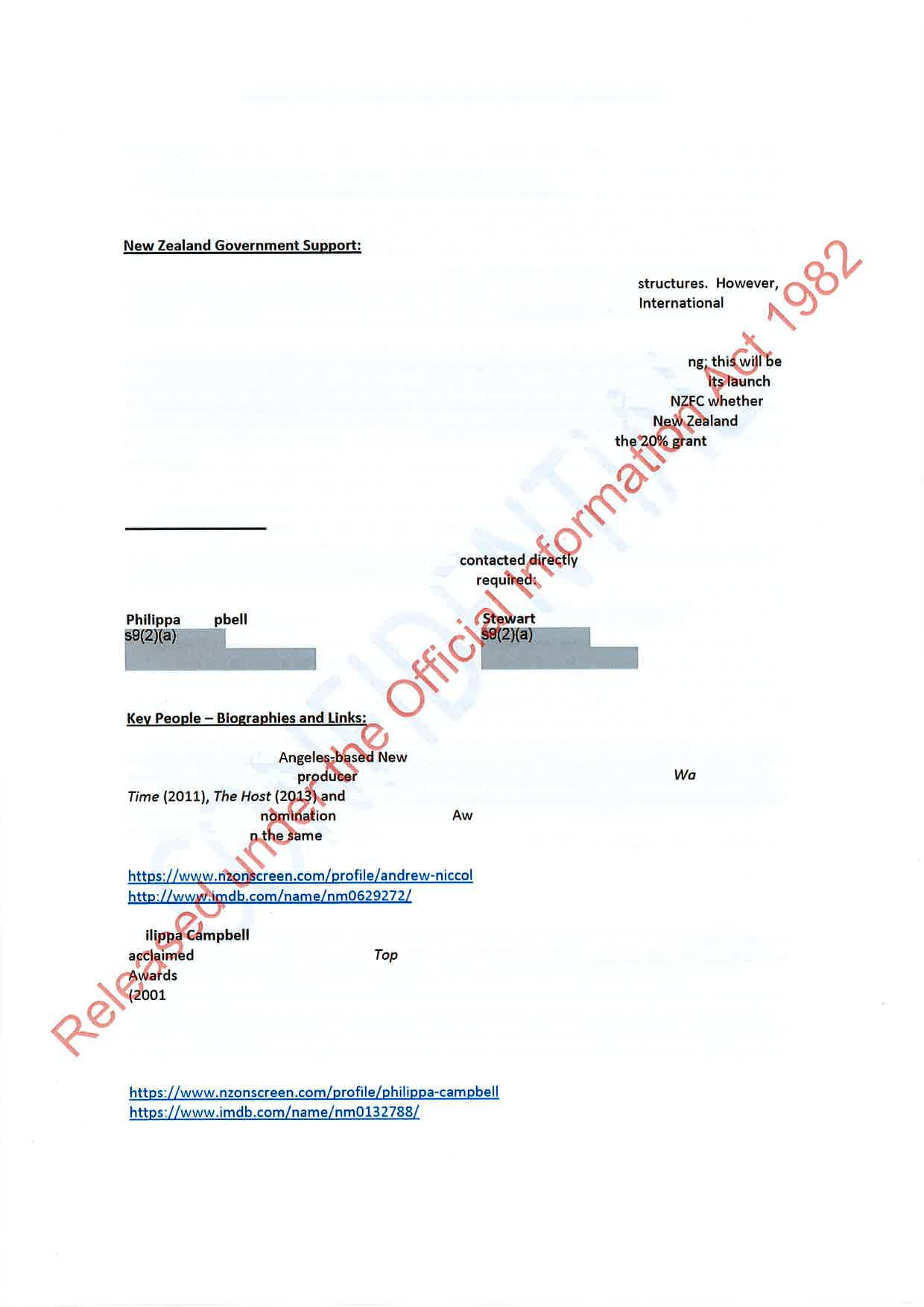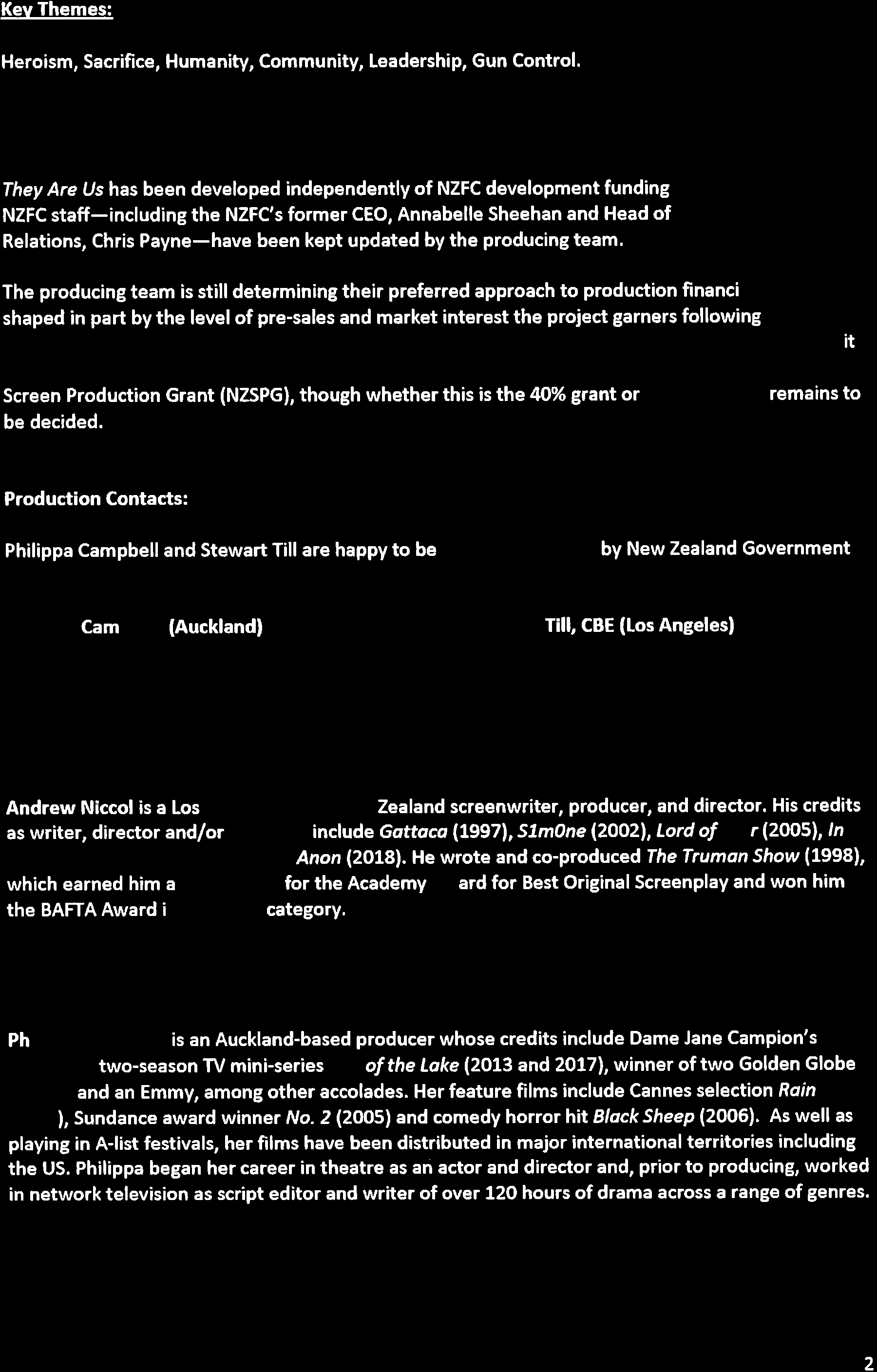 ---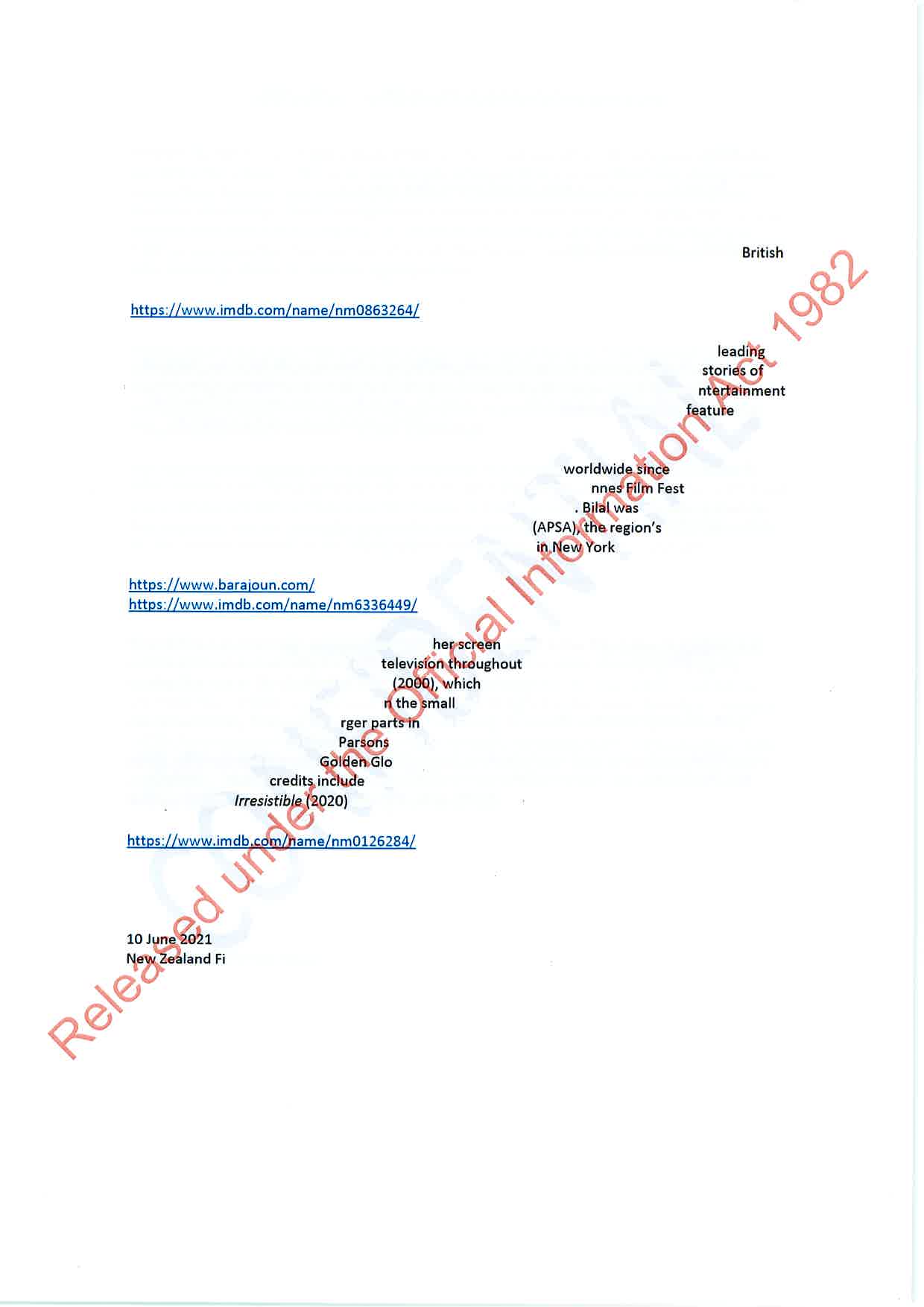 ---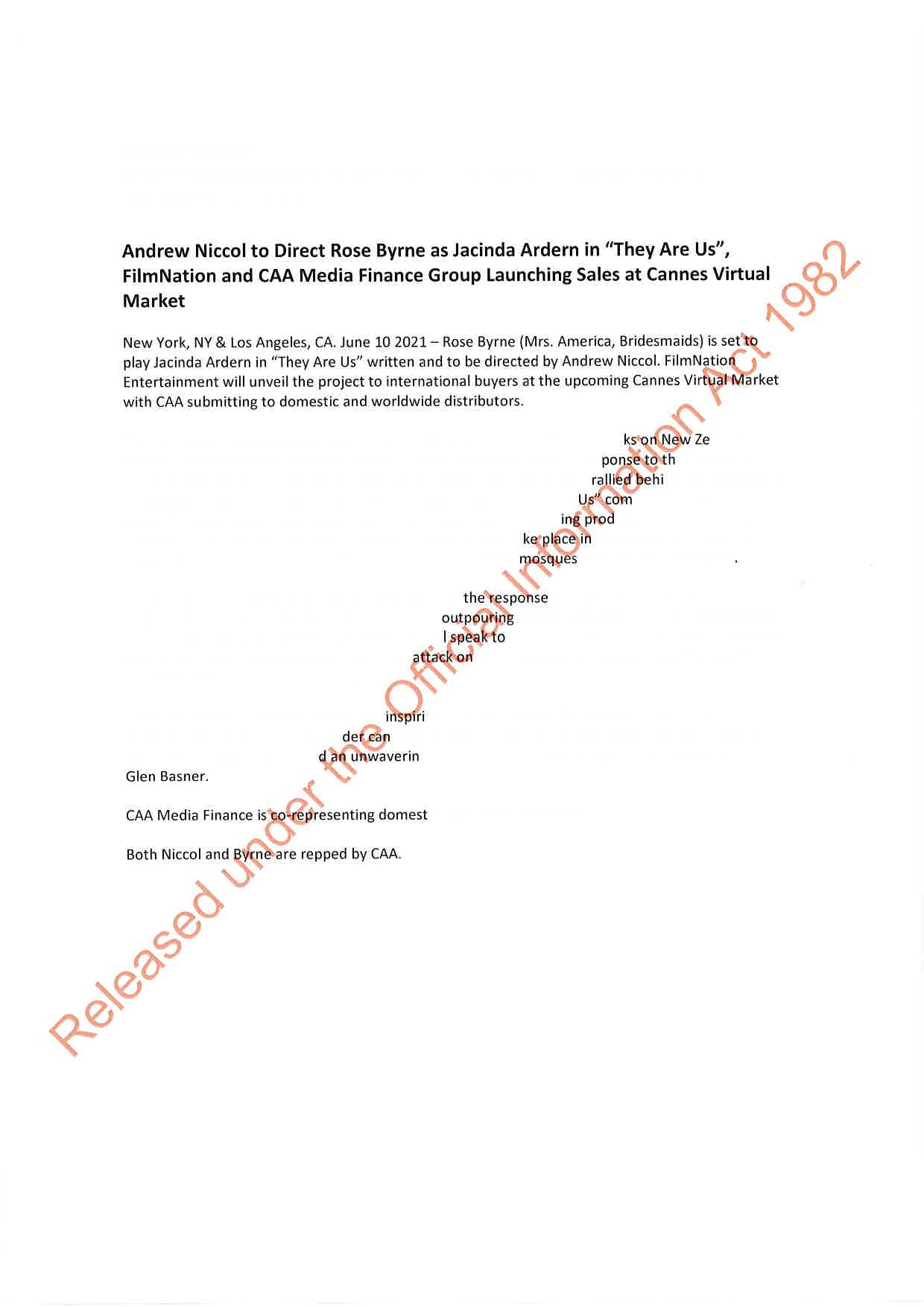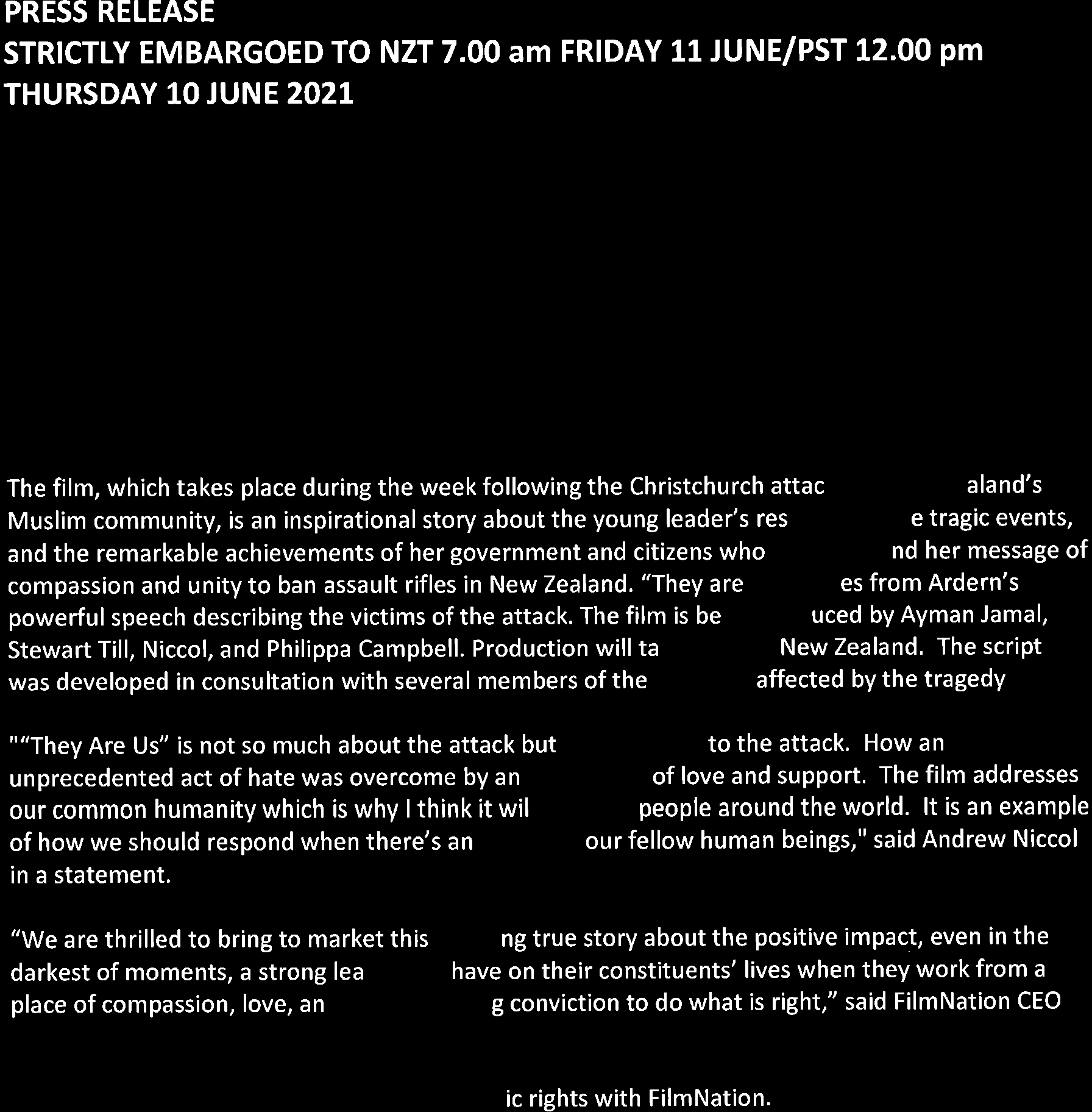 ---