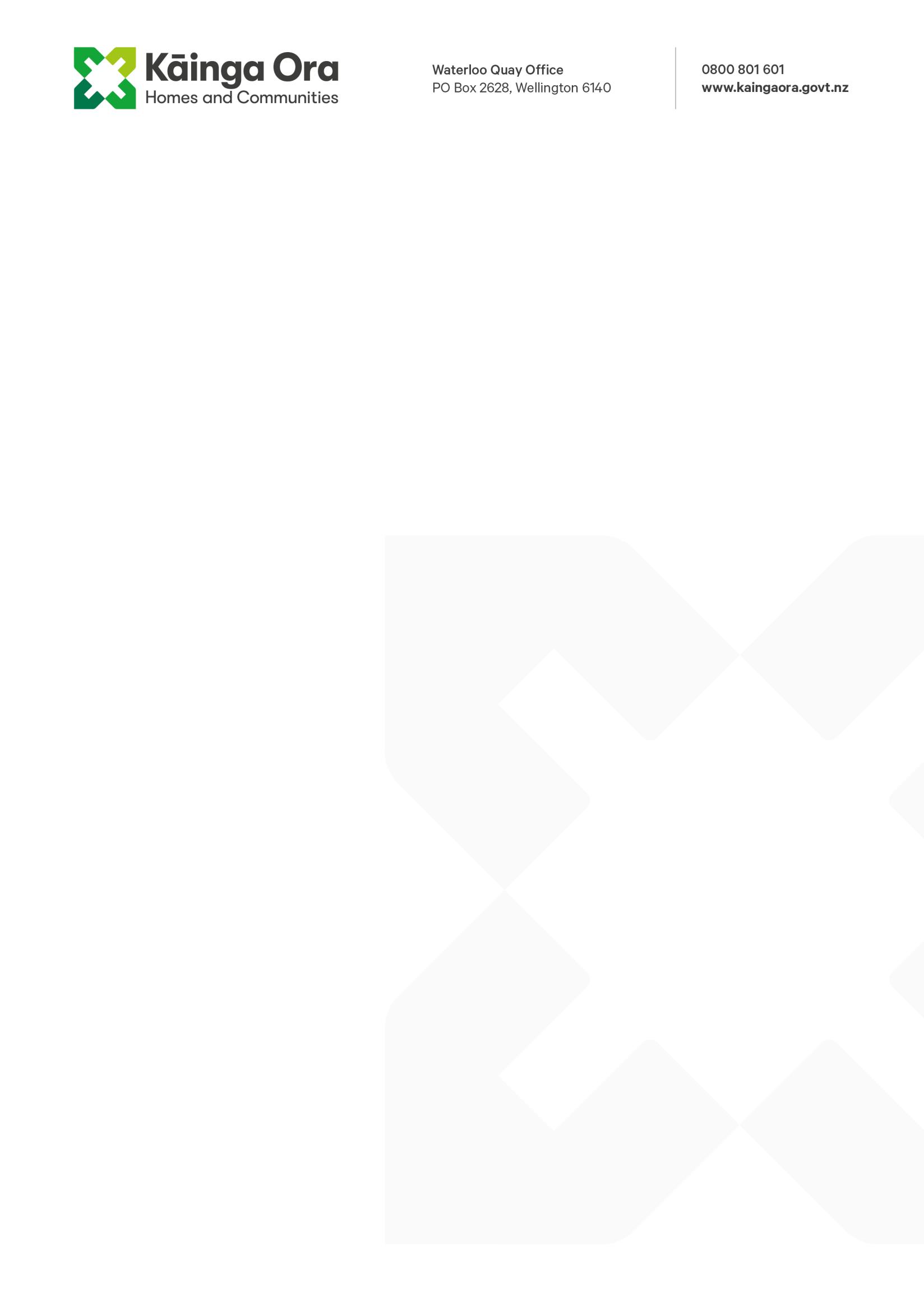 27 May 2021  
Liz 
[FYI request #15293 email]
Dear Liz  
Thank you for your request of 29 April 2021 to Kāinga Ora – Homes and Communities for 
the following information under the Official Information Act 1982:  
Number of new staff employed each Month year since October 2019 by ethnicity 
(Non-Maori, Maori), gender, region. 
 
Number of staff employed that earn: 
- Under $74,000; 
- $75,000-$99,000; 
- $100,000-$150,000 
- Over $150,001 
per annum, by ethnicity (Non-Maori, Maori), gender and region 
I have attached the information requested in appendix A. This data is based on staff who 
have self-reported their cultural and gender information. Later this year Kāinga Ora 
intends to invite our people to take the opportunity to self-report their ethnic and cultural 
affiliations as well as disability and gender diversity representation. 
You might be interested to know that Kāinga Ora is building a modern workplace, and in 
recent years we have turned our attention to addressing pay gaps and equity gaps. Some 
of our initiatives are listed below: 
  We have removed performance pay, which was identified as contributing to gender 
pay gaps.  
  We now have one single rate of pay for each position. This has been primarily put 
in place to significantly reduce, and in some instances completely eliminate, some 
of our horizontal gender and ethnic pay gaps. 
  Our people continue to receive the employer KiwiSaver contribution when on 
parental leave. This helps reduce the gender pay gap over the long term.  
  We pay the greater of average earnings or ordinary earnings on holiday pay for 
people returning from parental leave. 
  We continue to pay medical insurance premiums for our people on parental leave 
so that they do not lose any pre-existing condition cover. 
  We pay two weeks' partner leave and do not require employees to have qualifying 
service. 
---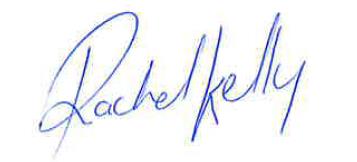   Kāinga Ora works to accommodate flexible work by default requests where 
practicable and possible. 
You might also be interested to know that Kāinga Ora – Homes and Communities has 
recently established the role of Ringa Raupa Deputy Chief Executive (DCE) Māori. The 
DCE Māori leads a new Business Unit, Te Kurutao, to advance and facilitate the 
relationships within and between Kāinga Ora and Iwi/rōpū Māori. This group provides 
support through a centre of expertise to lift Māori capability. In addition, Kāinga Ora is 
developing a job-pathway approach to career progression that will support more minorities 
and women into leadership roles.   
Yours sincerely      
Rachel Kelly 
Manager Government Relations 
---
Appendix A: Number of new Kāinga Ora staff employed since October 2019 by salary, month, year, ethnicity, gender, and region 
 
Māori 
Non-Maori 
Ethnicity not specified 
Grand 
Total 
Gender 
Maori 
not 
Non-Maori 
Gender not 
Ethnicity not 
Year 
Month 
Region 
Salary 
Female 
Male 
total 
Female 
Male 
specified 
total 
F 
M 
specified 
specified total 
2019 
October 
Auckland and 
Over $150,001 
0 
0 
0 
0 
1 
0 
1 
0 
0 
0 
0 
1 
Northland 
$100,000-$150,000 
0 
0 
0 
0 
2 
0 
2 
0 
2 
0 
2 
4 
$75,000-$99,000 
1 
0 
1 
4 
6 
0 
10 
1 
1 
0 
2 
13 
Under $74,000 
2 
0 
2 
9 
4 
0 
13 
6 
1 
0 
7 
22 
Auckland and Northland Total 
3 
0 
3 
13 
13 
0 
26 
7 
4 
0 
11 
40 
Central 
Over $150,001 
0 
1 
1 
0 
0 
0 
0 
0 
0 
0 
0 
1 
$100,000-$150,000 
0 
0 
0 
0 
4 
0 
4 
1 
1 
0 
2 
6 
$75,000-$99,000 
0 
0 
0 
2 
3 
0 
5 
0 
1 
1 
2 
7 
Under $74,000 
1 
0 
1 
2 
1 
0 
3 
4 
0 
0 
4 
8 
Central Total 
1 
1 
2 
4 
8 
0 
12 
5 
2 
1 
8 
22 
South Island 
$100,000-$150,000 
0 
0 
0 
0 
0 
0 
0 
1 
0 
0 
1 
1 
$75,000-$99,000 
0 
1 
1 
1 
0 
0 
1 
1 
0 
0 
1 
3 
Under $74,000 
0 
0 
0 
1 
1 
0 
2 
1 
0 
0 
1 
3 
South Island Total 
0 
1 
1 
2 
1 
0 
3 
3 
0 
0 
3 
7 
October Total
4 
2 
6 
19 
22 
0 
41 
15 
6 
1 
22 
69 
November 
Auckland and 
Over $150,001 
0 
0 
0 
0 
1 
0 
1 
0 
0 
0 
0 
1 
Northland 
$100,000-$150,000 
0 
0 
0 
3 
2 
0 
5 
1 
1 
0 
2 
7 
$75,000-$99,000 
0 
0 
0 
2 
3 
0 
5 
2 
3 
0 
5 
10 
Under $74,000 
0 
0 
0 
4 
4 
0 
8 
5 
2 
0 
7 
15 
Auckland and Northland Total 
0 
0 
0 
9 
10 
0 
19 
8 
6 
0 
14 
33 
Central 
Over $150,001 
0 
0 
0 
1 
0 
1 
2 
0 
1 
0 
1 
3 
$100,000-$150,000 
0 
0 
0 
1 
0 
0 
1 
0 
1 
0 
1 
2 
$75,000-$99,000 
1 
1 
2 
1 
2 
0 
3 
2 
1 
0 
3 
8 
Under $74,000 
1 
0 
1 
2 
2 
0 
4 
5 
1 
0 
6 
11 
Central Total 
2 
1 
3 
5 
4 
1 
10 
7 
4 
0 
11 
24 
South Island 
$100,000-$150,000 
0 
0 
0 
0 
1 
0 
1 
0 
0 
0 
0 
1 
Under $74,000 
2 
1 
3 
2 
0 
0 
2 
1 
1 
0 
2 
7 
South Island Total 
2 
1 
3 
2 
1 
0 
3 
1 
1 
0 
2 
8 
November Total
4 
2 
6 
16 
15 
1 
32 
16 
11 
0 
27 
65 
December 
Auckland and 
$100,000-$150,000 
0 
0 
0 
1 
0 
0 
1 
0 
1 
0 
1 
2 
Northland 
$75,000-$99,000 
0 
0 
0 
0 
1 
0 
1 
1 
2 
0 
3 
4 
Under $74,000 
0 
0 
0 
1 
0 
0 
1 
1 
1 
0 
2 
3 
Auckland and Northland Total 
0 
0 
0 
2 
1 
0 
3 
2 
4 
0 
6 
9 
Central 
Over $150,001 
0 
0 
0 
0 
1 
0 
1 
0 
0 
0 
0 
1 
$100,000-$150,000 
0 
0 
0 
0 
0 
0 
0 
3 
1 
0 
4 
4 
$75,000-$99,000 
0 
0 
0 
0 
0 
0 
0 
1 
0 
0 
1 
1 
Under $74,000 
2 
1 
3 
3 
2 
0 
5 
3 
2 
0 
5 
13 
Central Total 
2 
1 
3 
3 
3 
0 
6 
7 
3 
0 
10 
19 
South Island 
$75,000-$99,000 
0 
0 
0 
0 
0 
0 
0 
1 
0 
0 
1 
1 
Under $74,000 
0 
0 
0 
0 
0 
0 
0 
1 
0 
0 
1 
1 
South Island Total 
0 
0 
0 
0 
0 
0 
0 
2 
0 
0 
2 
2 
December Total
2 
1 
3 
5 
4 
0 
9 
11 
7 
0 
18 
30 
---
2020 
January 
Auckland & 
Over $150,001 
0 
0 
0 
0 
1 
0 
1 
1 
0 
0 
1 
2 
Northland 
$100,000-$150,000 
0 
0 
0 
1 
2 
0 
3 
1 
2 
0 
3 
6 
$75,000-$99,000 
1 
0 
1 
2 
2 
0 
4 
0 
1 
0 
1 
6 
Under $74,000 
0 
1 
1 
4 
1 
0 
5 
4 
2 
0 
6 
12 
Auckland & Northland Total 
1 
1 
2 
7 
6 
0 
13 
6 
5 
0 
11 
26 
Central 
Over $150,001 
0 
0 
0 
0 
1 
0 
1 
1 
1 
0 
2 
3 
$100,000-$150,000 
0 
0 
0 
2 
2 
0 
4 
0 
1 
0 
1 
5 
$75,000-$99,000 
0 
0 
0 
0 
1 
0 
1 
2 
2 
0 
4 
5 
Under $74,000 
0 
0 
0 
0 
0 
0 
0 
3 
2 
0 
5 
5 
Central Total
0 
0 
0 
2 
4 
0 
6 
6 
6 
0 
12 
18 
South Island 
$75,000-$99,000 
0 
0 
0 
0 
1 
0 
1 
1 
0 
0 
1 
2 
Under $74,000 
0 
0 
0 
0 
1 
0 
1 
2 
0 
0 
2 
3 
South Island Total 
0 
0 
0 
0 
2 
0 
2 
3 
0 
0 
3 
5 
January Total
1 
1 
2 
9 
12 
0 
21 
15 
11 
0 
26 
49 
February 
Auckland & 
Over $150,001 
0 
0 
0 
0 
0 
0 
0 
1 
1 
0 
2 
2 
Northland 
$100,000-$150,000 
0 
0 
0 
1 
0 
0 
1 
0 
0 
0 
0 
1 
$75,000-$99,000 
0 
0 
0 
2 
0 
0 
2 
1 
1 
0 
2 
4 
Under $74,000 
1 
0 
1 
3 
2 
0 
5 
7 
3 
0 
10 
16 
Auckland & Northland Total 
1 
0 
1 
6 
2 
0 
8 
9 
5 
0 
14 
23 
Central 
Over $150,001 
0 
0 
0 
1 
0 
0 
1 
0 
0 
0 
0 
1 
$100,000-$150,000 
0 
0 
0 
0 
0 
0 
0 
1 
2 
0 
3 
3 
Under $74,000 
0 
0 
0 
1 
0 
0 
1 
0 
0 
0 
0 
1 
Central Total
0 
0 
0 
2 
0 
0 
2 
1 
2 
0 
3 
5 
South Island 
$75,000-$99,000 
0 
0 
0 
0 
1 
0 
1 
0 
0 
0 
0 
1 
Under $74,000 
0 
0 
0 
1 
0 
0 
1 
0 
0 
0 
0 
1 
South Island Total
0 
0 
0 
1 
1 
0 
2 
0 
0 
0 
0 
2 
February Total
1 
0 
1 
9 
3 
0 
12 
10 
7 
0 
17 
30 
March 
Auckland & 
Over $150,001 
0 
0 
0 
2 
2 
0 
4 
0 
0 
0 
0 
4 
Northland 
$100,000-$150,000 
0 
0 
0 
0 
2 
0 
2 
1 
0 
0 
1 
3 
Under $74,000 
2 
1 
3 
7 
4 
0 
11 
1 
1 
0 
2 
16 
Auckland & Northland Total 
2 
1 
3 
9 
8 
0 
17 
2 
1 
0 
3 
23 
Central 
$100,000-$150,000 
1 
0 
1 
0 
1 
0 
1 
0 
1 
0 
1 
3 
$75,000-$99,000 
0 
0 
0 
2 
1 
0 
3 
0 
0 
0 
0 
3 
Under $74,000 
0 
0 
0 
3 
0 
0 
3 
2 
1 
0 
3 
6 
Central Total
1 
0 
1 
5 
2 
0 
7 
2 
2 
0 
4 
12 
South Island 
$100,000-$150,000 
0 
0 
0 
0 
0 
0 
0 
0 
1 
0 
1 
1 
$75,000-$99,000 
0 
0 
0 
2 
0 
0 
2 
2 
1 
0 
3 
5 
Under $74,000 
0 
0 
0 
0 
0 
0 
0 
1 
0 
0 
1 
1 
South Island Total 
0 
0 
0 
2 
0 
0 
2 
3 
2 
0 
5 
7 
March Total
3 
1 
4 
16 
10 
0 
26 
7 
5 
0 
12 
42 
April 
Auckland & 
$100,000-$150,000 
0 
0 
0 
1 
0 
0 
1 
1 
1 
0 
2 
3 
Northland 
$75,000-$99,000 
0 
0 
0 
0 
0 
0 
0 
0 
1 
0 
1 
1 
Under $74,000 
0 
0 
0 
2 
0 
0 
2 
3 
0 
0 
3 
5 
Auckland & Northland Total 
0 
0 
0 
3 
0 
0 
3 
4 
2 
0 
6 
9 
Central 
Over $150,001 
0 
0 
0 
0 
0 
0 
0 
2 
0 
0 
2 
2 
$100,000-$150,000 
2 
0 
2 
1 
2 
0 
3 
1 
1 
0 
2 
7 
$75,000-$99,000 
0 
0 
0 
1 
0 
0 
1 
0 
1 
0 
1 
2 
Under $74,000 
1 
0 
1 
0 
0 
0 
0 
0 
0 
0 
0 
1 
---
Central Total 
3 
0 
3 
2 
2 
0 
4 
3 
2 
0 
5 
12 
April Total
3 
0 
3 
5 
2 
0 
7 
7 
4 
0 
11 
21 
May 
Auckland & 
$100,000-$150,000 
0 
0 
0 
0 
2 
0 
2 
0 
0 
0 
0 
2 
Northland 
$75,000-$99,000 
0 
0 
0 
1 
0 
0 
1 
0 
0 
0 
0 
1 
Under $74,000 
0 
0 
0 
0 
1 
0 
1 
0 
1 
0 
1 
2 
Auckland & Northland Total 
0 
0 
0 
1 
3 
0 
4 
0 
1 
0 
1 
5 
Central 
Over $150,001 
0 
0 
0 
0 
0 
0 
0 
1 
1 
0 
2 
2 
$100,000-$150,000 
0 
0 
0 
1 
2 
0 
3 
1 
1 
0 
2 
5 
Central Total 
0 
0 
0 
1 
2 
0 
3 
2 
2 
0 
4 
7 
South Island 
$75,000-$99,000 
0 
0 
0 
1 
1 
0 
2 
0 
1 
0 
1 
3 
South Island Total 
0 
0 
0 
1 
1 
0 
2 
0 
1 
0 
1 
3 
May Total 
0 
0 
0 
3 
6 
0 
9 
2 
4 
0 
6 
15 
June 
Auckland & 
Over $150,001 
0 
0 
0 
1 
2 
0 
3 
0 
0 
0 
0 
3 
Northland 
$100,000-$150,000 
0 
0 
0 
2 
0 
0 
2 
2 
1 
0 
3 
5 
$75,000-$99,000 
0 
0 
0 
1 
1 
0 
2 
3 
1 
0 
4 
6 
Under $74,000 
0 
0 
0 
1 
1 
0 
2 
1 
0 
0 
1 
3 
Auckland & Northland Total 
0 
0 
0 
5 
4 
0 
9 
6 
2 
0 
8 
17 
Central 
Over $150,001 
0 
0 
0 
0 
0 
0 
0 
1 
2 
0 
3 
3 
$100,000-$150,000 
0 
0 
0 
3 
0 
0 
3 
2 
2 
0 
4 
7 
$75,000-$99,000 
2 
0 
2 
0 
0 
0 
0 
3 
0 
0 
3 
5 
Under $74,000 
0 
0 
0 
0 
0 
0 
0 
4 
1 
0 
5 
5 
Central Total 
2 
0 
2 
3 
0 
0 
3 
10 
5 
0 
15 
20 
South Island 
Under $74,000 
0 
0 
0 
0 
0 
0 
0 
1 
1 
0 
2 
2 
South Island Total 
0 
0 
0 
0 
0 
0 
0 
1 
1 
0 
2 
2 
June Total
2 
0 
2 
8 
4 
0 
12 
17 
8 
0 
25 
39 
Over $150,001 
0 
0 
0 
0 
1 
0 
1 
0 
0 
0 
0 
1 
$100,000-$150,000 
0 
0 
0 
2 
0 
0 
2 
2 
1 
0 
3 
5 
Auckland & 
$75,000-$99,000 
0 
0 
0 
1 
0 
0 
1 
0 
0 
0 
0 
1 
Northland 
Under $74,000 
0 
0 
0 
3 
0 
0 
3 
5 
2 
0 
7 
10 
Auckland & Northland Total 
0 
0 
0 
6 
1 
0 
7 
7 
3 
0 
10 
17 
Over $150,001 
0 
0 
0 
0 
1 
0 
1 
0 
0 
0 
0 
1 
$100,000-$150,000 
0 
0 
0 
2 
1 
0 
3 
3 
1 
0 
4 
7 
$75,000-$99,000 
0 
0 
0 
0 
1 
0 
1 
2 
1 
0 
3 
4 
Central 
Under $74,000 
1 
0 
1 
1 
0 
0 
1 
2 
1 
0 
3 
5 
Central Total 
1 
0 
1 
3 
3 
0 
6 
7 
3 
0 
10 
17 
South Island 
Under $74,000 
1 
0 
1 
1 
0 
0 
1 
0 
0 
0 
0 
2 
July 
South Island Total 
1 
0 
1 
1 
0 
0 
1 
0 
0 
0 
0 
2 
July Total
2 
0 
2 
10 
4 
0 
14 
14 
6 
0 
20 
36 
August 
Auckland & 
$100,000-$150,000 
0 
1 
1 
2 
3 
0 
5 
4 
4 
0 
8 
14 
Northland 
$75,000-$99,000 
0 
0 
0 
1 
0 
0 
1 
1 
4 
0 
5 
6 
Under $74,000 
0 
0 
0 
2 
1 
0 
3 
3 
0 
0 
3 
6 
Auckland & Northland Total 
0 
1 
1 
5 
4 
0 
9 
8 
8 
0 
16 
26 
Central 
Over $150,001 
0 
0 
0 
0 
0 
0 
0 
0 
3 
0 
3 
3 
$100,000-$150,000 
0 
0 
0 
0 
0 
0 
0 
1 
1 
0 
2 
2 
$75,000-$99,000 
0 
0 
0 
1 
0 
0 
1 
1 
4 
0 
5 
6 
Under $74,000 
0 
1 
1 
0 
0 
0 
0 
1 
2 
0 
3 
4 
Central Total 
0 
1 
1 
1 
0 
0 
1 
3 
10 
0 
13 
15 
South Island 
Over $150,001 
0 
0 
0 
0 
1 
0 
1 
0 
0 
0 
0 
1 
---
$100,000-$150,000 
0 
0 
0 
0 
1 
0 
1 
0 
3 
0 
3 
4 
$75,000-$99,000 
0 
0 
0 
0 
0 
0 
0 
0 
2 
0 
2 
2 
Under $74,000 
0 
0 
0 
0 
0 
0 
0 
1 
0 
0 
1 
1 
South Island Total 
0 
0 
0 
0 
2 
0 
2 
1 
5 
0 
6 
8 
August Total
0 
2 
2 
6 
6 
0 
12 
12 
23 
0 
35 
49 
September  
Auckland & 
Over $150,001 
0 
0 
0 
0 
1 
0 
1 
1 
0 
0 
1 
2 
Northland 
$100,000-$150,000 
0 
0 
0 
1 
1 
0 
2 
0 
0 
0 
0 
2 
$75,000-$99,000 
0 
0 
0 
0 
0 
0 
0 
3 
3 
0 
6 
6 
Under $74,000 
0 
0 
0 
5 
2 
0 
7 
3 
1 
0 
4 
11 
Auckland & Northland Total 
0 
0 
0 
6 
4 
0 
10 
7 
4 
0 
11 
21 
Central 
Over $150,001 
0 
0 
0 
1 
0 
0 
1 
0 
0 
0 
0 
1 
$100,000-$150,000 
0 
1 
1 
0 
1 
0 
1 
4 
3 
0 
7 
9 
$75,000-$99,000 
0 
0 
0 
1 
0 
0 
1 
1 
2 
0 
3 
4 
Under $74,000 
0 
0 
0 
2 
1 
0 
3 
2 
1 
0 
3 
6 
Central Total 
0 
1 
1 
4 
2 
0 
6 
7 
6 
0 
13 
20 
South Island 
$100,000-$150,000 
0 
0 
0 
0 
0 
0 
0 
0 
1 
0 
1 
1 
$75,000-$99,000 
0 
0 
0 
0 
0 
0 
0 
0 
1 
0 
1 
1 
Under $74,000 
0 
0 
0 
0 
0 
0 
0 
1 
0 
0 
1 
1 
South Island Total 
0 
0 
0 
0 
0 
0 
0 
1 
2 
0 
3 
3 
September Total
0 
1 
1 
10 
6 
0 
16 
15 
12 
0 
27 
44 
October 
Auckland & 
$100,000-$150,000 
0 
0 
0 
0 
0 
0 
0 
4 
1 
0 
5 
5 
Northland 
$75,000-$99,000 
0 
0 
0 
1 
2 
0 
3 
0 
3 
0 
3 
6 
Under $74,000 
1 
0 
1 
1 
1 
0 
2 
1 
0 
0 
1 
4 
Auckland & Northland Total 
1 
0 
1 
2 
3 
0 
5 
5 
4 
0 
9 
15 
Central 
Over $150,001 
0 
0 
0 
0 
0 
0 
0 
0 
1 
0 
1 
1 
$100,000-$150,000 
0 
0 
0 
2 
1 
0 
3 
2 
1 
0 
3 
6 
$75,000-$99,000 
0 
0 
0 
2 
1 
0 
3 
2 
2 
0 
4 
7 
Under $74,000 
0 
0 
0 
0 
0 
0 
0 
4 
0 
0 
4 
4 
Central Total 
0 
0 
0 
4 
2 
0 
6 
8 
4 
0 
12 
18 
South Island 
$75,000-$99,000 
0 
0 
0 
0 
0 
0 
0 
0 
2 
0 
2 
2 
Under $74,000 
0 
0 
0 
0 
0 
0 
0 
1 
0 
0 
1 
1 
South Island Total 
0 
0 
0 
0 
0 
0 
0 
1 
2 
0 
3 
3 
October Total
1 
0 
1 
6 
5 
0 
11 
14 
10 
0 
24 
36 
November 
Auckland & 
Over $150,001 
1 
0 
1 
0 
0 
0 
0 
0 
1 
0 
1 
2 
Northland 
$100,000-$150,000 
1 
0 
1 
0 
0 
0 
0 
2 
0 
0 
2 
3 
$75,000-$99,000 
1 
0 
1 
1 
1 
0 
2 
1 
1 
0 
2 
5 
Under $74,000 
0 
0 
0 
0 
0 
0 
0 
4 
0 
0 
4 
4 
Auckland & Northland Total 
3 
0 
3 
1 
1 
0 
2 
7 
2 
0 
9 
14 
Central 
$100,000-$150,000 
0 
0 
0 
0 
0 
0 
0 
2 
1 
0 
3 
3 
$75,000-$99,000 
0 
0 
0 
0 
1 
0 
1 
1 
0 
0 
1 
2 
Under $74,000 
5 
0 
5 
6 
1 
0 
7 
2 
1 
0 
3 
15 
Central Total
5 
0 
5 
6 
2 
0 
8 
5 
2 
0 
7 
20 
South Island 
$100,000-$150,000 
0 
0 
0 
1 
0 
0 
1 
0 
1 
0 
1 
2 
Under $74,000 
0 
0 
0 
0 
1 
0 
1 
0 
0 
0 
0 
1 
South Island Total 
0 
0 
0 
1 
1 
0 
2 
0 
1 
0 
1 
3 
November Total
8 
0 
8 
8 
4 
0 
12 
12 
5 
0 
17 
37 
December 
Auckland & 
$100,000-$150,000 
0 
0 
0 
1 
1 
0 
2 
0 
1 
0 
1 
3 
Northland 
$75,000-$99,000 
0 
0 
0 
0 
0 
0 
0 
0 
1 
0 
1 
1 
---
Under $74,000 
0 
0 
0 
0 
0 
0 
0 
2 
0 
0 
2 
2 
Auckland & Northland Total 
0 
0 
0 
1 
1 
0 
2 
2 
2 
0 
4 
6 
Central 
Over $150,001 
0 
0 
0 
0 
1 
0 
1 
0 
1 
0 
1 
2 
$100,000-$150,000 
0 
0 
0 
1 
0 
0 
1 
0 
1 
0 
1 
2 
$75,000-$99,000 
0 
0 
0 
1 
0 
0 
1 
2 
2 
0 
4 
5 
Under $74,000 
0 
0 
0 
0 
1 
0 
1 
1 
0 
0 
1 
2 
Central Total 
0 
0 
0 
2 
2 
0 
4 
3 
4 
0 
7 
11 
South Island 
Under $74,000 
0 
0 
0 
0 
0 
0 
0 
1 
1 
0 
2 
2 
South Island Total 
0 
0 
0 
0 
0 
0 
0 
1 
1 
0 
2 
2 
December Total
0 
0 
0 
3 
3 
0 
6 
6 
7 
0 
13 
19 
January 
Auckland & 
Over $150,001 
0 
0 
0 
0 
0 
0 
0 
0 
1 
0 
1 
1 
Northland 
$100,000-$150,000 
0 
0 
0 
0 
1 
0 
1 
2 
0 
0 
2 
3 
$75,000-$99,000 
0 
0 
0 
0 
0 
0 
0 
2 
0 
0 
2 
2 
Under $74,000 
0 
0 
0 
0 
0 
0 
0 
2 
1 
0 
3 
3 
Auckland & Northland Total 
0 
0 
0 
0 
1 
0 
1 
6 
2 
0 
8 
9 
Central 
Over $150,001 
0 
0 
0 
0 
0 
0 
0 
0 
2 
0 
2 
2 
$100,000-$150,000 
0 
0 
0 
2 
0 
0 
2 
2 
0 
1 
3 
5 
$75,000-$99,000 
0 
0 
0 
0 
4 
0 
4 
0 
2 
0 
2 
6 
Under $74,000 
0 
0 
0 
0 
0 
0 
0 
3 
0 
0 
3 
3 
Central Total 
0 
0 
0 
2 
4 
0 
6 
5 
4 
1 
10 
16 
South Island 
Over $150,001 
0 
0 
0 
0 
0 
0 
0 
0 
1 
0 
1 
1 
$75,000-$99,000 
0 
0 
0 
0 
0 
0 
0 
0 
1 
0 
1 
1 
South Island Total 
0 
0 
0 
0 
0 
0 
0 
0 
2 
0 
2 
2 
January Total
0 
0 
0 
2 
5 
0 
7 
11 
8 
1 
20 
27 
February 
Auckland & 
Over $150,001 
0 
0 
0 
0 
0 
0 
0 
1 
1 
0 
2 
2 
Northland 
$100,000-$150,000 
0 
0 
0 
1 
1 
0 
2 
0 
3 
0 
3 
5 
Under $74,000 
1 
0 
1 
0 
0 
1 
1 
2 
0 
0 
2 
4 
Auckland & Northland Total 
1 
0 
1 
1 
1 
1 
3 
3 
4 
0 
7 
11 
Central 
Over $150,001 
1 
0 
1 
2 
0 
0 
2 
0 
1 
0 
1 
4 
$100,000-$150,000 
0 
0 
0 
0 
1 
0 
1 
0 
2 
0 
2 
3 
$75,000-$99,000 
0 
0 
0 
0 
0 
0 
0 
1 
0 
0 
1 
1 
Under $74,000 
0 
0 
0 
0 
0 
0 
0 
3 
4 
0 
7 
7 
Central Total 
1 
0 
1 
2 
1 
0 
3 
4 
7 
0 
11 
15 
South Island 
$75,000-$99,000 
0 
0 
0 
0 
0 
0 
0 
2 
0 
0 
2 
2 
South Island Total 
0 
0 
0 
0 
0 
0 
0 
2 
0 
0 
2 
2 
February Total
2 
0 
2 
3 
2 
1 
6 
9 
11 
0 
20 
28 
March 
Auckland & 
Over $150,001 
0 
0 
0 
0 
0 
0 
0 
2 
3 
0 
5 
5 
Northland 
$100,000-$150,000 
0 
0 
0 
1 
1 
0 
2 
4 
1 
0 
5 
7 
$75,000-$99,000 
0 
0 
0 
1 
0 
0 
1 
2 
1 
0 
3 
4 
Under $74,000 
2 
0 
2 
8 
0 
0 
8 
7 
4 
0 
11 
21 
Auckland & Northland Total 
2 
0 
2 
10 
1 
0 
11 
15 
9 
0 
24 
37 
Central 
Over $150,001 
0 
0 
0 
0 
1 
0 
1 
1 
2 
0 
3 
4 
$100,000-$150,000 
0 
0 
0 
0 
0 
0 
0 
1 
3 
0 
4 
4 
$75,000-$99,000 
0 
0 
0 
0 
0 
0 
0 
1 
2 
0 
3 
3 
Under $74,000 
1 
1 
2 
2 
0 
0 
2 
3 
0 
0 
3 
7 
Central Total 
1 
1 
2 
2 
1 
0 
3 
6 
7 
0 
13 
18 
South Island 
Over $150,001 
0 
0 
0 
0 
1 
0 
1 
0 
1 
0 
1 
2 
2021 
$100,000-$150,000 
0 
0 
0 
1 
0 
0 
1 
2 
0 
0 
2 
3 
---
Under $74,000 
1 
0 
1 
2 
1 
0 
3 
2 
0 
0 
2 
6 
South Island Total 
1 
0 
1 
3 
2 
0 
5 
4 
1 
0 
5 
11 
March Total
4 
1 
5 
15 
4 
0 
19 
25 
17 
0 
42 
66 
April 
Auckland & 
Over $150,001 
0 
1 
1 
0 
2 
0 
2 
1 
0 
0 
1 
4 
Northland 
$100,000-$150,000 
0 
0 
0 
0 
0 
0 
0 
5 
2 
0 
7 
7 
$75,000-$99,000 
0 
0 
0 
2 
1 
0 
3 
2 
0 
0 
2 
5 
Under $74,000 
0 
1 
1 
4 
0 
0 
4 
6 
3 
0 
9 
14 
Auckland & Northland Total 
0 
2 
2 
6 
3 
0 
9 
14 
5 
0 
19 
30 
Central 
Over $150,001 
0 
0 
0 
1 
1 
0 
2 
2 
3 
0 
5 
7 
$100,000-$150,000 
0 
0 
0 
1 
0 
0 
1 
2 
1 
0 
3 
4 
$75,000-$99,000 
0 
0 
0 
2 
1 
0 
3 
1 
0 
0 
1 
4 
Under $74,000 
0 
0 
0 
2 
1 
0 
3 
2 
1 
0 
3 
6 
Central Total
0 
0 
0 
6 
3 
0 
9 
7 
5 
0 
12 
21 
South Island 
$100,000-$150,000 
0 
0 
0 
0 
0 
0 
0 
1 
0 
0 
1 
1 
Under $74,000 
0 
0 
0 
0 
0 
0 
0 
1 
0 
0 
1 
1 
South Island Total 
0 
0 
0 
0 
0 
0 
0 
2 
0 
0 
2 
2 
April Total
0 
2 
2 
12 
6 
0 
18 
23 
10 
0 
33 
53 
Grand Total
37 
13 
50 
165 
123 
2 
290 
241 
172 
2 
415 
755 
---