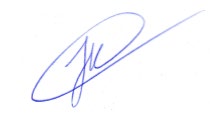 [IN CONFIDENCE RELEASE EXTERNAL]       
7 May 2021    
Anatoly Kern 
[FYI request #15114 email]    
Dear Mr Kern   
Thank you for your request of 9 April 2021, made under the Official Information Act 1982 
(OIA). You requested:   
I have noted the practice of providing anonymous responses without any signature 
using various group emails within IRD. I am interested in obtaining a copy of any 
internal instructions (if any) that regulate/clarify such use of communication tools 
as well as a list of people with corresponding al owances (ful  name, position). 
Internal instructions for staff about emailing customers from a shared mailbox 
without signing the email, and a list of the staff members allowed to do so 

Inland  Revenue does not have internal instructions  specifically for when staff members 
email customers from a shared mailbox.    
Our Governance & Ministerial Services team uses a shared "OIA" email address to send OIA 
responses. However, OIA responses are always signed by a member of staff who provides 
their full name and position.    
Your request is therefore refused under section 18(g) of the OIA, as Inland Revenue does 
not hold the information.   
Right of review
If you disagree with my decision on your OIA request, you can ask an Inland Revenue 
review officer to review my decision. To ask for an internal review, please email the 
Commissioner of Inland Revenue at: [email address].   
Alternatively, under section 28(3) of the OIA, you have the right to ask the Ombudsman to 
investigate and review my decision. You can contact the office of the Ombudsman at: 
[email address].   
Thank you for your request.    
Yours sincerely   
Josh Green 
Domain Lead, Governance & Ministerial Services  
Ref: 21OIA1553 
---